Many women today choose to remove unwanted hair through various methods such as waxing, shaving, and epilating. For women with polycystic ovary syndrome (PCOS), excess hair growth can be a common symptom. Hirsutism is a term that describes excessive facial and body hair growth. If you're affected, you may develop coarse, dark hair in places where hair growth is more typically associated with men. This includes the face, neck, chest, stomach, lower back, buttocks, and thighs.

Studies suggest it affects up to 10 percent of women and that 90 percent of cases are related either to PCOS or they have no known cause (idiopathic hirsutism).i Despite its commonality, excess hair can a be distressing to live with.

Although it is a distressing element of PCOS, excess hair can be managed. This piece will offer tips and advice on dealing with the symptom.

What causes hirsutism?
Hirsutism is mainly caused by increased levels of hormones called androgens – often called 'male' hormones because men's bodies typically produce higher levels. These hormones include testosterone, androstenedione, dehydroepiandrosterone (or DHEA) and DHEA sulphate. It can also be a side effect of obesity or taking medicines such as anabolic steroids. Sometimes there is no obvious reason for excess body and facial hair in women.

Women can produce high levels of androgens because of problems with their ovaries – as in PCOS – or their adrenal glands. In PCOS, having high hormone levels can cause other symptoms, including thinning hair and hair loss from the scalp, and oily skin and acne on the face, back, and chest. If you're also suffering with PCOS-related acne, understanding the link between the two can better help you to manage the condition.

Your androgen levels may be high if you're one of the estimated 70 percent of women with PCOS thought to have insulin resistance.ii Insulin resistance happens when your body doesn't respond normally to the hormone insulin. Insulin resistance is linked to high hormone levels. This is because high levels of insulin may make your ovaries produce high levels of testosterone.

To treat or not to treat
Dealing with excess facial and body hair is a battle for many women with PCOS. Despite social pressures to be as hairless as possible these days, some women living with PCOS and hirsutism are starting to embrace their excess hair. If you prefer to tame your unwanted hair, there are several options available to you, including the following:

Shaving
This is the cheapest option for hair removal. Unlike some other methods, it's painless too. Shaving is the most temporary method, which means you may need to do it often. This could mean shaving every day to avoid any visible regrowth. You may also experience one or more side effects linked to regular shaving, such as scarring and skin irritation or discolouration. It's not usually thought to be the best method for removing facial hair in women.

Depilatories
These are creams that remove hair by using chemicals to dissolve the hair shafts. This means you're not left with any stubble. But if you have sensitive skin the chemicals may irritate it. Always test a patch of skin before use.

Waxing
While more painful than shaving, waxing plucks the hair from the hair follicle, which means it takes longer for the hair to grow back compared with shaving. But like shaving, regular waxing can also take its toll on your skin, and cause similar side effects. Threading does a similar job as waxing.

Electrolysis
This removes hair by passing an electric current into the hair follicle via a fine needle, which destroys the hair follicle permanently. It can be painful, and you may need multiple treatments.

One study suggests repeated electrolysis treatments may result in 15 - 50 percent permanent hair loss.ii However, it's often difficult to treat large areas such as the chest or upper back with electrolysis.

Laser hair removal
Effective as a method of permanent hair reduction, lasers are most suitable for people with fair skin and dark hairs. This time the follicle is destroyed by heat generated by a laser. However, laser treatment is expensive, and you may need many treatments to get a significant reduction in your excess hair.

Intense pulsed light (IPL) treatments work in much the same way. If you're considering either of these methods of hair removal, make sure the practitioner you use is registered with the Healthcare Commission or British Medical Laser Association.

There are also several medical treatments available, most of which treat the root cause of hirsutism – in other words, the hormone imbalance.

Eflornithine cream
This isn't a depilatory cream but works by slowing hair growth. It can be applied after using one of the above hair removal techniques, and after two or three months of regular use, it may start to reduce hair growth. But you have to keep using it to keep the benefits going. One of the side effects is acne.

Anti-androgen treatments
These include medicines that block the action of androgens, such as certain types of the contraceptive pill (including co-cyprindiol), and drugs such as cyproterone, spironolactone, and finasteride. All of these treatments can take four to six months to have an effect, and you have to keep using them or your hair may start growing again if you stop them. As with all medicines, these can also come with side effects.

One of the most important side effects of all anti-androgen drugs is that they can harm an unborn male baby if you take them while you are pregnant. For this reason, doctors do not prescribe them unless you're using effective contraception.

If you prefer a more natural approach, try drinking spearmint tea, which has been shown to help reduce levels of androgens in women with PCOS.iii

We know that having excess unwanted facial and/or body hair can impact your wellbeing and have a negative impact upon your overall mood. So why not take a look at our top tips for boosting self-esteem with PCOS? Additionally, it is always important to speak to your GP about how you are feeling and they can assist you with a treatment that is right for you.

Find this article useful? Take a look at our PCOS hub for more information about the ways that you can manage your conditions.



References:
Khomami, M.B., et al. (2015 Apr 15). Of PCOS Symptoms, Hirsutism Has the Most Significant Impact on the Quality of Life of Iranian Women. PLoS One. 10(4):e0123608. Available online: http://journals.plos.org/plosone/article?id=10.1371/journal.pone.0123608

Marshall, J.C., Dunaif, A. (2012 Jan). All Women With PCOS Should Be Treated For Insulin Resistance. Fertil Steril. 97(1); 18-22. Available online: https://www.ncbi.nlm.nih.gov/pmc/articles/PMC3277302/

Grant, P. (2010 Feb). Spearmint herbal tea has significant anti-androgen effects in polycystic ovarian syndrome. a randomized controlled trial. Phytother Res. 224(2):186-8. Available online: https://onlinelibrary.wiley.com/doi/abs/10.1002/ptr.2900
Related Posts?


Disclaimer: The information presented by Nature's Best is for informational purposes only. It is based on scientific studies (human, animal, or in vitro), clinical experience, or traditional usage as cited in each article. The results reported may not necessarily occur in all individuals. Self-treatment is not recommended for life-threatening conditions that require medical treatment under a doctor's care. For many of the conditions discussed, treatment with prescription or over the counter medication is also available. Consult your doctor, practitioner, and/or pharmacist for any health problem and before using any supplements or before making any changes in prescribed medications.
---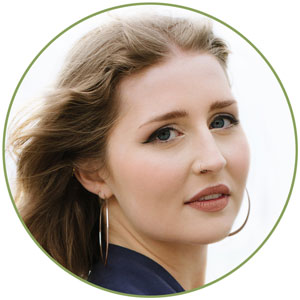 Olivia
Olivia Salter has always been an avid health nut. After graduating from the University of Bristol, she began working for a nutritional consultancy where she discovered her passion for all things wellness-related. There, she executed much of the company's content marketing strategy and found her niche in health writing, publishing articles in Women's Health, Mind Body Green, Thrive and Psychologies.

View More