Breakouts, pimples, zits, spots – whatever description you choose, acne is never fun. And if you have PCOS, grappling with these pesky pustules can become a daily occurrence. Why? Two words: your hormones. Although acne and PCOS are difficult – even emotionally distressing conditions to live with, you'll be thankful to hear both can be managed with the correct application. Of course, there's no one-size-fits-all miracle remedy – everyone's skin is different, so one treatment plan can vary to the next. Indeed, there's compelling evidence to suggest that a multidisciplinary approach, combining lifestyles changes, dietary improvements, supplementation, and even medication, can help. The bottom line is this: you must be prepared to shake up your everyday routine to see results. With patience and perseverance, your complexion can improve and acne will dissipate.

So, what's the link?
It's important to note that hormonal imbalance is at the heart of PCOS. In very simple terms, the condition causes an increase in your levels of 'male hormones' – testosterone for instance. These hormones trigger the sebaceous gland to produce more oil than necessary, which clog pores and create the perfect environment for breakoutsi.

How can it be treated?
While acne can rouse an outpouring of negative emotions, there are many ways you can banish breakouts. Be mindful that to effectively treat acne you will need an integrative and holistic approach – addressing the condition both inside and out.

Dietary changes

Ditch dairy
A review published in the Journal of the Academy of Nutrition and Dietetics showcased a positive link between breakouts and dairy. In their analysis of 27 trials, the researchers concluded that frequent dairy consumption contributed to aggressive acne flare-upsii. Their findings suggested that dairy increases insulin and androgen levels, thereby triggering the body to produce more sebum. And more sebum can only mean one thing: more infuriating spots. You can try ditching dairy for a month or two to see if it has an impact on your skin, however, we always recommend consulting your doctor first as you might need additional supplementation.

Go low GI
In recent years, evidence has proposed that foods with a high glycaemic index (the rate at which your body breaks down a carbohydrate for energy use) may be the root of inflammation in the body, which can lead to acne breakouts amongst other things. A controlled study published in the American Journal of Clinical Nutrition illustrated just thatiii. 43 participants' were separated into two groups and given different meal plans for 12 weeks. One group ate a diet that consisted of 25% protein and 45% low GI carbohydrates, while the second ate a diet without any strict control of their glycaemic index. By the end of the study, the results were pretty incredible. Amongst the group who ate a meticulously controlled low GI diet, their acne had decreased by almost twice the rate of the high GI group. Amazing, right? Low GI foods include quinoa, brown rice, rolled oats and sprouted grain bread.

Nourish your gut
According to a study published in the Dermatology Online Journal, researchers confirmed that probiotic foods are a promising treatment for persistent pimples, as they heal the gut and reduce inflammation in the bodyiv. Fermented foods contain bags of beneficial bacteria to support your gut health, with kefir, sauerkraut, miso, kombucha and kimchi all boasting acne-fighting properties.
Lifestyle changes

Stress less
In the fast-pace of modern life, stress is just another pressure we learn to deal with. But this emotional epidemic is impacting all areas of our health – especially our skin. A trial published by the Archives of Dermatological Research found that stress and other aspects of 'modern life' can trigger acne in women. The findings concluded that socioeconomic pressures, light stimuli and urban noises all have far-reaching effects on the immune system and hormonal secretion, thereby leading to breakoutsv. In light of this, it's important to arm yourself with plenty of stress-busting techniques to whip out when you see red. Think meditation, mindfulness, yoga, deep breathing, visualisation or exercise.

Wake up refreshed
Clocking those all-important z's isn't just vital for cognitive function, but it's essential for the health of your skin too. You see, sleep is a food source for your body – if you don't get enough of it, you deprive yourself of crucial nourishmentvi. Sleep deprivation causes your skin to become imbalanced, which can lead to a dehydration complexion, redness and yes - you've guessed it: more pimples. A restful night (a.k.a 7-9 hours) can keep breakouts at bay, and help you achieve that natural 'I-woke-up-like-this' look. Take a look at our tips for fighting fatigue with PCOS for a more detailed guide.

Supplementation

Omega 3
A plentiful intake of omega 3 lies at the heart of any healthy lifestyle, especially if you're battling with breakouts. Indeed, omega-3 fatty acids boast anti-inflammatory properties, which bode well for clearing up acne. For best results, we'd suggest adding a Maximum Strength Pure Fish Oil 1300mg to your anti-acne diet.

Zinc
Zinc enhances immune function, reduces inflammation and promotes healthy hormone levels – a triple threat that supports the optimal function of your skin. Many nutritionists now prefer the 'citrate' form of zinc because the material is known to be readily absorbed. 25mg of zinc per day should be enough to perfect your pores.

Selenium
As an antioxidant powerhouse, selenium works to limit oxidative stress in the body, which decreases the inflammation that contributes to acne breakouts. We believe a quality selenium supplement should supply 200µg per day.

Vitamin E
Did you know Vitamin E is the most potent antioxidant in the body? Its main function is to help combat the highly reactive free radicals that wreak havoc on your body, especially your skin. A therapeutic dose of 400mg is typically advised to plug any gaps you may encounter through diet alone.

Vitamin C
Vitamin C supports the normal function of the immune system and protects cells from oxidative stress. So, like it's antioxidant counterparts above, it plays a significant role in supporting the health of your skin and banishing breakouts. 500mg per day should be sufficient to work its magic for your acne.

Vitamin D
We've all heard the buzz about vitamin D and its immune boosting properties, right? But are you aware it can improve acne breakouts too? Yes, vitamin D just got even better. This is because it has the ability to support and nourish your endocrine system (the collection of glands that secrete hormones). A healthy endocrine system = harmonious hormones = clearer skin: simple! Taking 2000iu will do your complexion the world of good.

Quickfire dos and dont's

Do
Stay hydrated throughout the day (we're talking at least 10 glasses of water

Wash your makeup brushes and applicators after every use

Apply tea tree oil to breakouts at night

Exfoliate with a natural cleanser once a week

Use an SPF every day (yes – even in winter)

Moisturise day and night – coconut oil works a treat
Dont's
Pick blemishes, as this can contribute to acne scarring

Over cleanse with harsh chemicals

Go to bed with your makeup on – this is a BIG no, no

Sleep in dirty sheets or use unclean towels
To sum up
With an integrative and holistic approach – or even medical intervention should you require it, you can successfully banish bothersome breakouts. That said, the journey to a clear complexion can feel like an emotional rollercoaster – don't feel you have to soldier through it alone. We understand that acne has a deeper, also has a profound impact on your emotional well being, so be sure to seek support if you need it. Why not check out our other articles on supporting mental health with PCOS to get you started?
References:
Elsaie, M.L. (2016). Hormonal treatment of acne vulgaris: an update. Clinical, Cosmetic and Investigational Dermatology. 9, 241–248.

Burris, J., et al. (2013). Acne: The Role of Medical Nutrition Therapy. Journal of the Academy of Nutrition and Dietetics. 113 (3): 416-430.

Smith, R.N., et al. (2007). A low-glycaemic-load diet improves symptoms in acne vulgaris patients: a randomized controlled trial. The American Journal of Clinical Nutrition. 86 (1): 107-115.

Kumar, S., et al. (2014). Future perspective of probiotics in dermatology: an old wine in new bottle. Dermatol Online J. 16 (9): pii.

Albuquerque, R.G.R., et al. (2014). ) Could adult female acne be associated with modern life? Archives of Dermatological Research. 306 (8): 683–688.

Cauter, E.V., et al. (2011). Sleep disturbances and insulin resistance. Diabet. Med. 28: 1455–1462.

Lamel, S.A., et al. (2015). Evaluating clinical trial design: systematic review of randomized vehicle-controlled trials for determining efficacy of benzoyl peroxide topical therapy for acne. Archives of Dermatological Research. 307 (9): 757.

Kircik, L.H. (2013). Evaluation of the Efficacy, Tolerability, and Safety of an Over-the-Counter Acne Regimen Containing Benzoyl Peroxide and Salicylic Acid in Subjects With Acne. J Drugs Dermatol. 12(3): 259-64.

Veraldi, S., et al. (2015). Treatment of mild to moderate acne with a fixed combination of hydroxypinacolone retinoate, retinol glycospheres and papain glycospheres. G Ital Dermatol Venereol. 150(2): 143-7.

Titus, S., Hodge, J. (2012). Diagnosis and treatment of acne. Am Fam Physician. 86(8): 734-40.
Related Posts?


Disclaimer: The information presented by Nature's Best The Pharmacy is for informational purposes only. It is based on scientific studies (human, animal, or in vitro), clinical experience, or traditional usage as cited in each article. The results reported may not necessarily occur in all individuals. Self-treatment is not recommended for life-threatening conditions that require medical treatment under a doctor's care. For many of the conditions discussed, treatment with prescription or over the counter medication is also available. Consult your doctor, practitioner, and/or pharmacist for any health problem and before using any supplements or before making any changes in prescribed medications.
---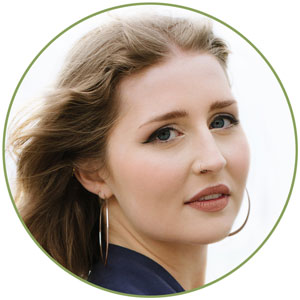 Olivia
Olivia Salter has always been an avid health nut. After graduating from the University of Bristol, she began working for a nutritional consultancy where she discovered her passion for all things wellness-related. There, she executed much of the company's content marketing strategy and found her niche in health writing, publishing articles in Women's Health, Mind Body Green, Thrive and Psychologies.

View More