Alongside hot flushes, mood changes, and sleep issues, breast soreness can be a symptom of perimenopause — the transitional period leading up to the menopause, which is when your ovaries lose their reproductive function and you stop getting periods. Perimenopause can last between 4-12 years (1), and most symptoms experienced during this time are caused by fluctuations in hormone levels.

Throughout your reproductive years, breast tenderness can signal that your period is coming or be an early sign of pregnancy. However, the experience of breast pain during menopause is different.

Here, we take a look at what happens to your breasts throughout menopause and outline simple ways you can manage pain and reduce any discomfort.


What happens to your breasts during menopause?
As you enter perimenopause, your levels of oestrogen and progesterone rise and fall unevenly before eventually declining. It's thought that the hormonal spikes you experience throughout perimenopause may impact your breast tissues and result in noncyclical breast pain and soreness. Noncyclical breast pain refers to pain that does not vary in line with your menstrual cycle.

Of course, you may also continue to experience cyclical breast pain just before your period during perimenopause.

You officially reach menopause when you haven't had a menstrual bleed for 12 consecutive months. At this stage, the hormonal fluctuations during perimenopause have settled — however, your ovaries will continue to produce negligible amounts of oestrogen — and breast discomfort should improve.


What are the symptoms of perimenopausal breast pain?
Perimenopausal breast pain is not the same as the discomfort you may experience around the time you get your period. Cyclical breast pain occurs just before a woman's period and is characterised as a dull, heavy ache in both breasts (2).

Perimenopausal breast pain, or noncyclical breast pain, may feel more like soreness or burning in either one or both breasts (3). However, breast pain during perimenopause can vary between individuals: for some, the discomfort may feel sharp, or give a throbbing and stabbing sensation (4).


When should I be concerned about breast pain?
If you experience breast pain along with any of the following symptoms, you should contact your GP as soon as possible (5):
A new lump with the onset of pain; a lump that doesn't go away after menstruation

Signs of breast infection, such as localised redness, pus, or fever

Clear or bloody discharge from your nipple

Persistent, unexplained breast pain

Changes in skin texture

Noticeable changes in the shape and size of breasts, especially on one side


When should I be concerned about breast pain?
We understand that breast pain can be worrying. Although it's prevalent in perimenopause, breast pain may also occur for a number of other reasons during postmenopause, the phase of life after menopause.

Breast pain isn't usually a sign of breast cancer (6). Only 2-7% of women who experience noncyclical breast pain will receive a cancer diagnosis (7).

More commonly, the following conditions may explain postmenopausal breast pain (8):


Medications
Certain prescription medications may cause breast pain, such as those for psychiatric and cardiovascular conditions.


Support problems
Heavy breasts may stretch tissues and ligaments in the breast, leading to pain in the neck, shoulders, and breasts. Some women find that breast reduction surgery eases discomfort.


Injury
Any trauma or injury to the breast, including surgery, may result in localised pain — pain in one specific place, rather than pain that spreads — that can last for many weeks.


Costochondritis
Inflammation of the costal cartilages, which join the ribs to the breastbone, may trigger a burning sensation in the breast.


Strained pectoralis
The pectoralis is a major muscle in the chest that lies directly around and beneath the breast. Activities like weightlifting and contact injuries from sports or other physical accidents — particularly for those with poorer flexibility — may strain the pectoralis and lead to breast pain.


Gastroesophageal reflux disease (GERD)
Occasionally, discomfort arising from acid reflux can masquerade as breast pain.


What helps with breast pain during menopause?


Supplementation


Evening primrose oil
Evening primrose oil is often recommended for easing discomfort during menopause. This plant contains high levels of gamma-linolenic acid (GLA) and linolenic acid —omega-6 fatty acids that may support the reduction of inflammation in the body.

Research suggests that evening primrose oil may improve the severity of noncyclical breast pain by 38% and cyclical breast pain by 58% (9).


Fish oil
Though the supplementation of fish oil for menopausal breast pain hasn't been rigorously researched, anecdotally, some women report that it may help.


Lifestyle Changes
To ease breast pain, you may find the following lifestyle changes helpful:
Yoga, stretching, and neck rotations may ease breast pain

Take a warm shower or place a hot water bottle on your breasts

Always wear a supportive and comfortable bra, particularly when exercising

While there's no evidence to suggest that caffeine aggravates breast pain, some women claim that they have experienced some pain relief when avoiding it (10)
Breast pain can be bothersome and, at times, worrying, especially when experienced alongside other menopausal symptoms. However, we want to reassure you that breast pain doesn't usually indicate a serious medical condition and should ease once your periods stop. However, if the pain doesn't improve with lifestyle changes or other interventions, or you experience any of the other symptoms listed above, you should consult with your GP who will be able to advise on the best route forward.

Want to learn more about managing menopause? Take a look through our Menopause hub for more information and advice.


References:

Disclaimer: The information presented by Nature's Best is for informational purposes only. It is based on scientific studies (human, animal, or in vitro), clinical experience, or traditional usage as cited in each article. The results reported may not necessarily occur in all individuals. Self-treatment is not recommended for life-threatening conditions that require medical treatment under a doctor's care. For many of the conditions discussed, treatment with prescription or over the counter medication is also available. Consult your doctor, practitioner, and/or pharmacist for any health problem and before using any supplements or before making any changes in prescribed medications.
Related Posts
---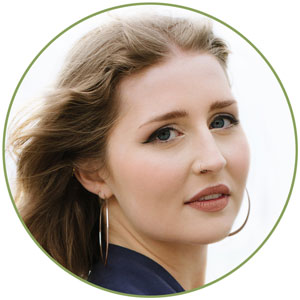 Olivia
Olivia Salter has always been an avid health nut. After graduating from the University of Bristol, she began working for a nutritional consultancy where she discovered her passion for all things wellness-related. There, she executed much of the company's content marketing strategy and found her niche in health writing, publishing articles in Women's Health, Mind Body Green, Thrive and Psychologies.

View More