What is dandelion?
Dandelion is a common flowering plant, often dubbed a weed and the plague of the garden lawn. However, this stubborn wildflower has been used as a traditional folk medicine for centuries, and is known not as a weed but as a herb in health and wellbeing circles. The leaves can be added to salads and boast an expansive nutritional profile, albeit in very low levels. Vitamin A, C, D and B complex, iron, magnesium, manganese, calcium, copper, choline, zinc and potassium to name a few. The leaves are also a source of beta-sitosterols. The 'active' constituents in the plant have been identified as eudesmanolide and germacrolide. The leaves are widely available in health food shops, usually as a tea. The root extract is typically taken as a tincture.

What is dandelion used for?
Dandelion taken as a tea, it is likely to be used as a diuretic for those with fluid retention, although there are no confirmed studies to support its effectiveness. The French have a name for dandelion - pissenlit, which translates as 'wet the bed'. So, there are clearly some that believe in its fluid liberating properties! It is likely that its chemical composition of high potassium and low sodium is responsible for this claim, although again, there is lack of evidence. The root extract of the plant is said to support all kinds of ailments; however, this is not backed up by any research.

Why don't we sell dandelion?
Dandelion is generally considered safe with few side effects, but there is no meaningful scientific evidence to validate many of the uses. Indeed, there are concerns that dandelion may interact with certain prescription medicines.

What are the alternatives?
If you are looking to support capillary health, look no further than incorporating foods high in anthocyanidins into your diet. A member of the flavonoid family and present in dark-skinned fruits, anthocyanidins have been shown to help repair and renew collagen in the capillary walls. Strengthening the capillary walls is a natural way to prevent fluid leaking into surrounding tissue. If your diet is lacking in dark-skinned fruit and vegetables you may consider a high strength supplement, rich in anthocyanidins.

To support liver health, it's important to lead a healthy lifestyle, incorporating plenty of fresh, colourful fruit and vegetables to your diet and limit the intake of alcohol. Choline Liver Complex is a health hero that delivers liver loving nutrients.

For our full range of gut supplements click here.

Final thought
The general consensus here at Nature's Best HQ is that dandelion is not recommended for supplement use at this time. There is limited evidence for its effects on fluid retention or liver health.

Further reading… why not browse our Blog articles to find out more about how to support a healthy lifestyle.

Need FREE confidential nutrition advice? Contact our Nutrition Advice Team by clicking here.


You Might Also Like
---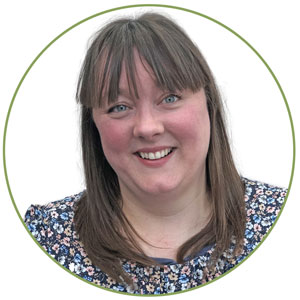 Keri
Keri Filtness has worked in the Nutrition Industry for 19 years. She is regularly called upon for her professional comments on health and nutrition related news. Her opinions have been featured by BBC3, Prima, Vitality, The Mirror, Woman's Own and Cycling Weekly, amongst others. She has also worked one to one with journalists, analysing their diets and health concerns and recommending changes and additions, where appropriate.

View More