The UK charity Verity have uncovered that as many as one in five women may be affected by polycystic ovary syndrome (PCOS).i Some women with PCOS have relatively mild symptoms but others may find the condition affects their daily lives much more significantly. Among these symptoms are irregular periods, obesity, insulin resistance, excess facial and body hair and oily skin or acne. Many of these symptoms can also lead to problems with emotional well-being such as depression, anxiety, and low self-esteem.

While there is currently no cure for PCOS, the good news is there are treatments that can help manage the symptoms. It's thought that one of the simplest and most cost-effective treatments for certain PCOS symptoms is to boost your intake of vitamin D and calcium. So, how can they help? In this article, we will explore both vitamins and uncover how they could help ease PCOS symptoms.

What do calcium and vitamin D do in the body?
Most of us are familiar with calcium as an important mineral for building strong bones and teeth. Calcium is also needed for other important functions, such as regulating muscle contractions (including the heart muscle) and making sure blood clots normally.

Meanwhile, vitamin D is a fat-soluble vitamin that's needed to regulate the amount of calcium in the body, which means it's also important for healthy teeth and bones. Importantly for some women with PCOS, vitamin D has also been linked to improved fertility in those having IVF treatment. Indeed, there is evidence to suggest women with sufficient vitamin D levels are significantly more likely to become pregnant following IVF.ii

Vitamin D deficiency
Many people in the general UK population are thought to be deficient in vitamin D. According to Patient, about one in five adults and about one in five children in the UK have low vitamin D levels.iii It's been found that more people are deficient in vitamin D during the winter and spring because of the lower levels of sunshine (vitamin D is mostly made in the skin when it's exposed to sunlight).

Currently, the UK Department of Health recommends a daily 10mcg vitamin D supplement throughout the year to anyone who doesn't go outdoors often (or usually wears clothes that cover up most of their skin when they do go outside). You can read up on vitamin D guidelines from the NHS here.

But if you have PCOS, you may be even more likely to be deficient in vitamin D. In tests, one study found that 44 percent of women with PCOS were severely vitamin D deficient compared with 11.2 percent of those without PCOS.iv It's not yet clear why this should be the case, but we know vitamin D is important for hormone production, and PCOS is believed to be caused by an underlying and complex hormone imbalance.

Another study, which also claims vitamin D deficiency is widespread among women with PCOS, has found that low calcium levels are found in PCOS sufferers too.v

Vitamin D, calcium and PCOS symptoms
The PCOS symptoms that are most likely to benefit from a higher intake of vitamin D and calcium are infertility, insulin resistance, hyperandrogenemia, and inflammation:

Infertility
Irregular or infrequent ovulation or the absence of ovulation – which leads to irregular, infrequent or no periods – is one of the main symptoms of PCOS. This can affect your fertility, and many women with PCOS find it difficult to become pregnant. A study also suggests women in general who are vitamin D deficient when starting fertility treatments are 40 percent less like to become pregnant.vi

Another small-scale study by Columbia University experts investigated 13 women with PCOS, four of whom were having no periods at all and nine of whom were having irregular or infrequent periods. After taking vitamin D and calcium treatments for two months, seven of the women were having normal periods and two even became pregnant.vii

Several other studies have involved women with PCOS taking vitamin D and calcium alongside a drug called metformin. This is commonly used to treat people with type 2 diabetes but is also sometimes prescribed to women with PCOS-related fertility problems. Some of these studies suggest taking metformin with vitamin D and calcium may be more effective at treating PCOS-based infertility than metformin alone.viii Take a look at some more of our advice for improving fertility in PCOS women.

Insulin resistance
Insulin resistance is the result of your body not responding normally to the hormone insulin, which can cause high blood insulin levels and potentially lead to type 2 diabetes. It's often found in people who are obese and is widely thought to be a common feature of PCOS, with up to 70 percent of women with PCOS are thought to be insulin resistant.x

There is some evidence that vitamin D is linked with insulin resistance, with one study discovering obese people with vitamin D deficiency may be 12 times more likely to be insulin resistant than obese people with healthy vitamin D levels (viii). Turkish researchers have also found using vitamin D replacement therapy may have a beneficial effect on insulin resistance in obese women with PCOS.ix By understanding the link between PCOS and diabetes, you can be better equipped to manage the condition through vitamin supplementation.

Hyperandrogenemia
This term relates to the symptom of having high levels of androgens (or 'male' hormones such as testosterone). Hyperandrogenemia is another common feature of PCOS that increases your risk for symptoms such as irregular periods, excess facial and body hair, thinning scalp hair and oily skin or acne. However, studies have found that vitamin D treatment, with and without calcium, may help reduce androgen levels in women with PCOS.xi Along with calcium, there are a number of other ways to manage any excess hair grow that may occur as a result of PCOS.

Inflammation
Some experts believe PCOS is linked with low-grade inflammation in the body.xii It's not known why, but it's thought that inflammation may be triggered by insulin resistance. One study looked at the effects of taking different doses of vitamin D supplements in women with PCOS. It found taking a higher amount of vitamin D (100mcg) a day may be more effective at lowering markers of inflammation than a lower level of the daily supplement.xiii The same study found taking the higher dose of vitamin D may be more beneficial in lowering testosterone levels in PCOS sufferers too.

Another study investigated vitamin D and calcium supplementation in women with PCOS who were overweight and vitamin D deficient. It found taking both supplements for eight weeks had beneficial effects on inflammation markers compared with a placebo.xiv

How to boost your levels of both vitamins
If you have PCOS there's a good chance you're also deficient in vitamin D and possibly also have low levels of calcium. But what's the best way to get your levels back to normal?

The main source of vitamin D is sunshine. According to the NHS, most people can make enough vitamin D from being out in the sun every day for short periods with their forearms, hands or lower limbs uncovered and without sunscreen from late March or early April to the end of September. Nobody knows exactly how long you need to spend in the sun, as it depends on your skin colour and how much skin you're exposing.

But many people don't get enough vitamin D from sunlight, so can you get what you need from food? This can be tricky, as vitamin D is only found in a small number of foods, including oily fish, red meat, liver, egg yolks and fortified foods such as some breakfast cereals.

To make sure you're getting the vitamin D your body needs – especially if you have PCOS – you may want to consider taking a vitamin D supplement. The government recommends a 10mcg-a-day supplement, but if you decide to take a higher dose 100mcg a day is considered the safe limit. Before taking any vitamin or supplement, speak to your GP - as the amount recommended to take differs from person to person.

Calcium, on the other hand, is found in more foods than vitamin D, including dairy foods, green leafy vegetables, soya foods (including tofu), nuts, fish such as sardines and pilchards, and products made with fortified flour.

According to the NHS, adults need 700mg of calcium a day. But some people may not get that much from their diet, especially if they don't eat many or any dairy foods – including women with PCOS who may be avoiding dairy to lose weight. Again, for some, it may be a good idea to consider taking a supplement (the NHS considers 1500mg a day to be the safe upper limit).

Both calcium and vitamin D supplements are available as single supplements or combined in multivitamin and mineral formulations on our website.
References:
Related Posts?


Disclaimer: The information presented by Nature's Best is for informational purposes only. It is based on scientific studies (human, animal, or in vitro), clinical experience, or traditional usage as cited in each article. The results reported may not necessarily occur in all individuals. Self-treatment is not recommended for life-threatening conditions that require medical treatment under a doctor's care. For many of the conditions discussed, treatment with prescription or over the counter medication is also available. Consult your doctor, practitioner, and/or pharmacist for any health problem and before using any supplements or before making any changes in prescribed medications.
---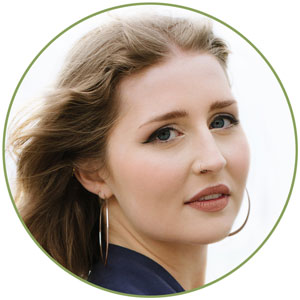 Olivia
Olivia Salter has always been an avid health nut. After graduating from the University of Bristol, she began working for a nutritional consultancy where she discovered her passion for all things wellness-related. There, she executed much of the company's content marketing strategy and found her niche in health writing, publishing articles in Women's Health, Mind Body Green, Thrive and Psychologies.

View More