PCOS is an endocrine disorder. Essentially, this means something has gone awry with the hormones in a woman's body. This underlying hormonal imbalance leads to many of the challenging symptoms that have come to characterise PCOS, such as weight gain, acne, hirsutism, hair thinning, insulin resistance, and period irregularities.

When a woman is first diagnosed with PCOS, doctors are quick to prescribe medication to balance hormones and manage insulin resistance. Supplements are generally overlooked. But, increasingly, empirical data suggests supplementation deserves a rightful place in a woman's PCOS arsenal.

Nonetheless, with the wealth of contrasting and conflicting information available, it's hard to know whom to trust or discern what supplements to choose. And so, this piece aims to demystify this often-convoluted and thorny subject. It will highlight some of the best supplements to add to your PCOS diet, substantiating all claims with the latest scientific evidence.

Myo-inositol
As far as PCOS supplements go, myo-inositol is, undoubtedly, one of the most helpful. A water-soluble vitamin with a similar structure to glucose, this nutrient plays an essential role in the body's communication with cells.

The research on myo-inositol is far-reaching and hugely compelling. Some of its purported benefits include restoring normal ovulatory activity, increasing the rate of fertilisation, lowering total testosterone, decreasing insulin resistance, improving cholesterol profiles, and supporting mood – areas that often distinguish PCOS i.

Numerous trials have explored the use of myo-inositol for PCOS symptoms. In one such investigation, researchers found myo-inositol improved the function of the ovaries. A group of women with PCOS were given 100g of myo-inositol twice daily for two weeks, while the placebo group were given a dummy pill ii. Those who supplemented with myo-inositol experienced more frequent ovulation compare to the placebo group. This group also lost more weight and exhibited improved levels of HDL ('good') cholesterol.

The recommended dose of myo-inositol for women with PCOS is 2 grams in the morning and 2 grams in the evening. For convenience, choose powdered myo-inositol and mix it with water or juice.

Vitamin D
Vitamin D is critically important for many bodily functions – immunity, bone health, cognition, to name a few. Crucially, low levels of this vitamin may exacerbate PCOS symptoms.

Empirical evidence suggests poor vitamin D reserves are linked to insulin resistance, hirsutism, weight gain, ovulatory and menstrual irregularities, and lower pregnancy success iii.

Beyond this, vitamin D has demonstrated promise in supporting the reduction of low mood and depression, which are often a by-product of PCOS. Poor emotional health is one of the less discussed symptoms of PCOS but remains a hugely important issue. One study reported low levels of vitamin D were an independent predictor of depression in women with PCOS iv.

Furthermore, vitamin D also helps with the proper absorption and utilisation of calcium, which is needed for a host of important physiological functions, like muscle contractions, bone health and blood clotting.

To help manage your PCOS symptoms, consider supplementing with a high-strength vitamin D3 (the highly-absorbable form of the nutrient). Look for a formula that packs between 400 and 1,000iu.

Omega 3
That omega-3 fatty acids are essential for overall health and wellbeing isn't anything new. Now, research suggests omega-3 supplementation may also support many areas of PCOS.

A growing body of evidence proposes omega-3 supplementation may improve waist circumference (often around the middle, where women with PCOS tend to carry weight), increased frequency of menstrual cycles and periods, lower testosterone levels, overall decrease in cholesterol, and improved lipid profile.v In other words, supplementing with omega 3 could improve fertility, hair growth, acne, and cardiovascular health for women with PCOS.

Most studies investigating the benefits of omega 3 supplementation gave participants high-strength formulas. With this is mind, invest in a premium grade, quality fish oil supplement that delivers 1300mg, with at least 715mg EPA and 280mg DHA per capsule vi.

N-acetyl-cysteine (NAC)
N-acetyl-cysteine, or NAC as it's more commonly known as, derives from the amino acid L-cysteine. It's required for the production of one of the body's most powerful antioxidants, glutathione vii.

NAC offers myriad immunity, detoxification, cardiovascular, and respiratory tract benefits. And when it comes to PCOS, evidence proposes this nutrient may have an overwhelmingly positive effect on ovulatory responses, hormone balance, and insulin resistance viii

Interestingly, researchers have postulated that NAC may also help lower testosterone levels. This is an added bonus if you have PCOS; higher levels of this hormone are known to cause acne, balding, and excessive hair growth.ix

If you're keen on adding NAC to your diet, we suggest taking 600mg daily.

Magnesium
Magnesium is one of the most abundant minerals in the body. And yet many people are believed to have low mineral stores. Accordingly, women with poor magnesium reserves may more vulnerable to developing PCOS.x

At present, there's a lack of empirical research investigating the use of magnesium as a treatment PCOS specifically. However, there's evidence to suggest magnesium may improve insulin resistance, which, in turn, may support the reduction of PCOS-related symptoms, like acne, excess body hair, and weight gain xi.

Beyond this, magnesium may also support your emotional wellbeing, sleep disturbances, fatigue, and heart health – areas that are often compromised thanks to PCOS xii.

To provide some relief from your PCOS symptoms, aim for the full Nutrient Reference Value (NRV) – 375mg of magnesium daily.

Vitamin B6
Vitamin B6 is a water-soluble nutrient that plays a vital role in numerous biological processes. It supports cognitive development, aids the function of neurotransmitters, and helps to maintain normal levels of homocysteine – an amino acid in the blood xiii.

A growing raft of data suggests vitamin B6 may support mood regulation – thanks to its involvement in the production of the 'feel-good' neurotransmitter, serotonin – improves premenstrual syndrome (PMS), supports cardiovascular health, and balances blood sugar xiv.

Though can find vitamin B6 in range of food sources, we recommend adding a high-strength, quality supplement to plug any nutritional gaps you might encounter. Aim for 50mg per day to improve your PCOS symptoms.

Zinc
Although zinc is often lauded for its role in immunity, it can also support the reduction of many PCOS symptoms. This mineral is known to improve blood sugar control, aid regular ovulation, and reduce levels of androgens in the body, thereby reducing excess hair growth xv.

Moreover, zinc has powerful properties that may relieve some of the irritation and redness associated with moderate-to-severe acne, which often characterises PCOS xvi. Some proponents even believe it may help reduce scarring. We suggest taking 15mg zinc daily to ease your PCOS symptoms.

As always, we highly recommend speaking to a healthcare professional before embarking on a supplement regime. For more information on living with PCOS, please browse the rest of our hub.




References:
Miscarriage Research - Inositol. (2020). Available online: https://sites.google.com/site/miscarriageresearch/supplements-and-miscarriage/d-chiro-inositol Accessed: 12th March 2020.

Gerli, S., et al. Effects of inositol on ovarian function and metabolic factors in women with PCOS: a randomized double blind placebo-controlled trial. Eur Rev Med Pharmacol Sci . (2003). 7: 151-9.0.

Thomson, R., et al. Vitamin D in the aetiology and management of polycystic ovary syndrome. Clinical Endocrinology . (2012). 77(3), 343-350.

Moran, L., et al. Vitamin D is independently associated with depression in overweight women with and without PCOS. Gynecological Endocrinology. (2014). 31(3), 179-182.

Nadjarzadeh, A., et al. The effect of omega-3 supplementation on androgen profile and menstrual status in women with polycystic ovary syndrome: A randomized clinical trial. Iranian journal of reproductive medicine. (2013). ,11(8), 665–672.

Fesharaki, S., et al. Omega-3 supplementation effects on polycystic ovary syndrome symptoms and metabolic syndrome. Journal Of Research In Medical Sciences. (2017u). ,22(1), 64.

Sadeghi, A., et al. Effect of omega-3 fatty acids supplementation on insulin resistance in women with polycystic ovary syndrome: Meta-analysis of randomized controlled trials. Diabetes & Metabolic Syndrome: Clinical Research & Reviews. (2017). ,11(2), 157-162.

Mokhtari, V., et al. A Review on Various Uses of N-Acetyl Cysteine. Cell Journal (Yakhteh). (2017). ,119(12):1005-12. 19(1), 11–17.

Sacchinelli, A., et al. The Efficacy of Inositol and N-Acetyl Cysteine Administration (Ovaric HP) in Improving the Ovarian Function in Infertile Women with PCOS with or without Insulin Resistance. Obstetrics and Gynecology International. (2014). 5.

Thakker, D., et al. N-acetylcysteine for polycystic ovary syndrome: a systematic review and meta-analysis of randomized controlled clinical trials. Obstet Gynecol Int. (2015). , 817-849.

Kose, N.A., et al. N-acetyl cysteine reduces oxidative toxicity, apoptosis, and calcium entry through TRPV1 channels in the neutrophils of patients with polycystic ovary syndrome. Free Radic Res. (2015). , 49(3): 338-46.

Fulghesu, A.M., et al. N-acetyl-cysteine treatment improves insulin sensitivity in women with polycystic ovary syndrome. Fertil Steril. (2002). ,77 (6): 1128-35.

Sharifi, F., et al. Serum magnesium concentrations in polycystic ovary syndrome and its association with insulin resistance. Gynecol Endocrinol. (2012 Jan). ,28(1):7-11

Rumawas, M.E. Magnesium intake is related to improved insulin homeostasis in the framingham offspring cohort. J Am Coll Nutr. (2006 Dec). ,25(6):486-92. Available online: https://www.ncbi.nlm.nih.gov/pubmed/17229895

Polycystic ovary syndrome is associated with adverse mental health and neurodevelopmental outcomes: a retrospective observational study. Society for Endocrinology BES 2017 Conference, Harrogate. (2017).

Dokras, A. Cardiovascular disease risk factors in polycystic ovary syndrome. Semin Reprod Med. (2008). ,26(1):39-44.

Fernandez, R.C, et al. Sleep disturbances in women with polycystic ovary syndrome: prevalence, pathophysiology, impact and management strategies. Nat Sci Sleep. (2018). ,10: 45–64.

National Institutes of Health. Vitamin B6. (2018). Available online: https://ods.od.nih.gov/factsheets/VitaminB6-HealthProfessional

Kashanian, M., et al. Pyridoxine (vitamin B6) therapy for premenstrual syndrome. Int J Gynaecol Obstet. (2007). ,96: 43-4.

Wyatt, K., et al. Efficacy of vitamin B-6 in the treatment of premenstrual syndrome: systematic review. BMJ. (1999). ,318(7195), 1375-1381.

Saposnik, G., et al. Homocysteine-lowering therapy and stroke risk, severity, and disability: additional findings from the HOPE 2 trial. Stroke. (2009). ,40.

Spellacy, W.N., et al. Vitamin B6 treatment of gestational diabetes mellitus: studies of blood glucose and plasma insulin. Am J Obstet Gynecol. (1977). ,127(6): 599-602.

Tian, X., et al. Acute dietary zinc deficiency before conception compromises oocyte epigenetic programming and disrupts embryonic development. Developmental Biology. (2013). ,376(1), 51-61. Gupta, M., et al. Zinc Therapy in Dermatology: A Review. Dermatology Research And Practice. (2014). ,1-11.

Decker, A., et al. Over-the-counter Acne Treatments: A Review. The Journal of clinical and aesthetic dermatology. (2012). ,5(5), 32–40
Related Posts?


Disclaimer: The information presented by Nature's Best is for informational purposes only. It is based on scientific studies (human, animal, or in vitro), clinical experience, or traditional usage as cited in each article. The results reported may not necessarily occur in all individuals. Self-treatment is not recommended for life-threatening conditions that require medical treatment under a doctor's care. For many of the conditions discussed, treatment with prescription or over the counter medication is also available. Consult your doctor, practitioner, and/or pharmacist for any health problem and before using any supplements or before making any changes in prescribed medications.
---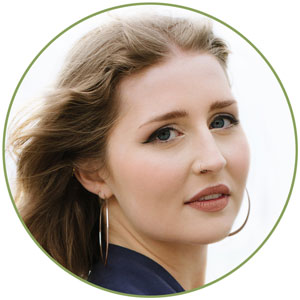 Olivia
Olivia Salter has always been an avid health nut. After graduating from the University of Bristol, she began working for a nutritional consultancy where she discovered her passion for all things wellness-related. There, she executed much of the company's content marketing strategy and found her niche in health writing, publishing articles in Women's Health, Mind Body Green, Thrive and Psychologies.

View More