Myo-Inositol Powder 200g, Fast Absorbing
For Nerve Support and Female Health, 200g Powder, 1+ month's supply
Highly absorbed powdered form
Pleasant tasting and 100% natural
For general nerve support and specific female health problems
Product ID: 678
Highly absorbed powdered form
Pleasant tasting and 100% natural
For general nerve support and specific female health problems
Product Information
Structurally similar to glucose, myo-inositol is a vitamin-like compound (often referred to a vitamin B8) which is involved in the way the body's cells communicate with each other as well as being a component of cell membranes. The body produces its own myo-inositol from glucose, one theory being that it is produced by intestinal bacteria. Interestingly, large quantities of inositol are found in the spinal cord nerves, the brain and cerebral spinal fluid. Most sources suggest a daily intake of 100mg - 1,000mg per day with higher doses of 4000mg sometimes taken for specific purposes. Myo-Inositol is non- toxic and well tolerated. Many foods contain myo-inositol, however, the most prevalent sources are unprocessed whole grains, citrus fruits, dried prunes and brewer's yeast.At Nature's Best we prefer to supply myo-inositol rather than D-chiro-inositol as the myo form is believed to have 10 times greater absorption. We also prefer the powdered form over capsules, since at 4 grams per day this would mean having to take 8 x 500mg capsules to achieve the suggested 4g dose.
Myo-inositol makes the perfect partner to
StrongStart®
, for those trying for a baby. Once you become pregnant, there is no reason to continue taking Myo-Inositol. It also makes a great combination taken with
Premtis®
, our supplement for younger women that includes key nutrients (namely magnesium and B vitamins for normal psychological function).
Daily Intake
Once daily add 4g of powder to water or fruit juice and stir.
Myo-Inositol can be taken at any time of day.
Do not exceed recommended daily dose.
Provides 50 servings.
Formula
Ingredients
Myo-Inositol.
Suitable For
This product is suitable for all adults. This product is suitable for vegetarians and vegans.
Cautions/Allergies
This product is free from wheat, yeast, dairy, soya, and nuts. This product is free from gluten containing ingredients.
This product is not suitable during pregnancy and breast feeding.
You Could Also Consider These Young Women Products
Great Combinations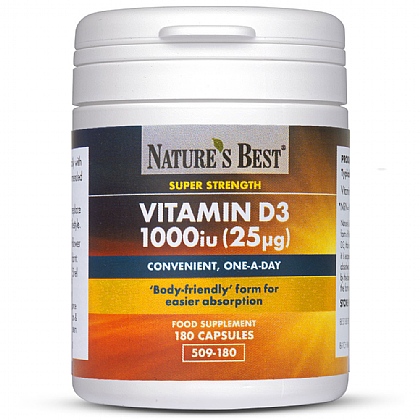 Vitamin D3 1000iu, Super Strength
4.9/5 based on

769 customer reviews
180 Capsules, 6 month's supply, 1 a day
High strength Vitamin D in small, easy to swallow capsules provide in the preferred form of 'D3' dissolved in sunflower seed oil to aid absorption.
£8.95
Add to basket
Premtis®, High Strength Multivitamin For Women
4.9/5 based on

202 customer reviews
With Vitamin B6, Chromium and Magnesium, 120 Tablets, 2 month's supply
A high potency multi for young women with Vitamin B6 to help regulate hormonal activity. Plus high strength magnesium and chromium.
£11.50
Add to basket
"Worked Almost Too Well"
By
Anonymous
, 26 Jul 2021
I have irregular periods and bought this to regulate my cycles. Unfortunately I didn't get enough time to see if it worked to regulate them because I ovulated 3 weeks after taking this every day and found out soon after that I was pregnant. I hadn't had my period since 4 months before that Unfortunately i ended up miscarrying but I will continue to take this and see what it does
Recommend to a friend: Yes
How much has this product helped you?
"Easy to use"
By
Sandy Allen
, 29 Jun 2021
I brought this product because I read it is good for polycystic ovaries syndrome which I suffer from myself.
I believe it takes quite some time before you notice any benefits but I will comment that it has a cute measuring spoon, clear instructions on the outside and it tastes quite nice I mix it with squash.
Recommend to a friend: Don't know
How much has this product helped you?
"Kick started my metabolism "
I'm really happy with this product. I purchased it because I have PCOS and have read several articles on this being a helpful supplement to take to balance hormones and metabolism/insulin levels. After a couple of weeks taking it I have more energy and feel livelier. I've lost a couple of pounds too.

It's a tasteless powder and I've been adding it to my fruit juice in the morning.
Recommend to a friend: Yes
How much has this product helped you?
"Two Normal Cycles In A Row!"
After taking clomid for 6 months and whilst waiting for fertility treatment. I decided to try this as I have irregular ovulation. I have now had two cycles on this and both have been normal apart from a few extra days spotting after period, but ovulation has occurred and the spotting has stopped.
Recommend to a friend: Yes
How much has this product helped you?
By
Maryam Hasan
, 01 Jun 2021
Recommend to a friend: Yes
How much has this product helped you?