Myo-Inositol Powder 200g, Fast Absorbing
For Nerve Support and Female Health, 200g Powder, 1+ month's supply
Highly absorbed powdered form
Pleasant tasting and 100% natural
For general nerve support and specific female health problems
Product ID: 678
Highly absorbed powdered form
Pleasant tasting and 100% natural
For general nerve support and specific female health problems

Product Information
Structurally similar to glucose, myo-inositol is a vitamin-like compound (often referred to a vitamin B8) which is involved in the way the body's cells communicate with each other as well as being a component of cell membranes. The body produces its own myo-inositol from glucose, one theory being that it is produced by intestinal bacteria. Interestingly, large quantities of inositol are found in the spinal cord nerves, the brain and cerebral spinal fluid. Most sources suggest a daily intake of 100mg - 1,000mg per day with higher doses of 4000mg sometimes taken for specific purposes. Myo-Inositol is non- toxic and well tolerated. Many foods contain myo-inositol, however, the most prevalent sources are unprocessed whole grains, citrus fruits, dried prunes and brewer's yeast.At Nature's Best we prefer to supply myo-inositol rather than D-chiro-inositol as the myo form is believed to have 10 times greater absorption. We also prefer the powdered form over capsules, since at 4 grams per day this would mean having to take 8 x 500mg capsules to achieve the suggested 4g dose.
Myo-inositol makes the perfect partner to
StrongStart®
, for those trying for a baby. Once you become pregnant, there is no reason to continue taking Myo-Inositol. It also makes a great combination taken with
Premtis®
, our supplement for younger women that includes key nutrients (namely magnesium and B vitamins for normal psychological function).
Daily Intake
Once daily add 4g of powder to water or fruit juice and stir.
Myo-Inositol can be taken at any time of day.
Do not exceed recommended daily dose.
Provides 50 servings.
Formula
Ingredients
Myo-Inositol.
Suitable For
This product is suitable for all adults. This product is suitable for vegetarians and vegans.
Cautions/Allergies
This product is free from wheat, yeast, dairy, soya, and nuts. This product is free from gluten containing ingredients.
This product is not suitable during pregnancy and breast feeding.
You Could Also Consider These Young Women Products
Great Combinations
Vitamin D3 1000iu, Super Strength
4.9/5 based on

463 customer reviews
180 Capsules, 6 month's supply, 1 a day
High strength Vitamin D in small, easy to swallow capsules provide in the preferred form of 'D3' dissolved in sunflower seed oil to aid absorption.
£8.95
Add to basket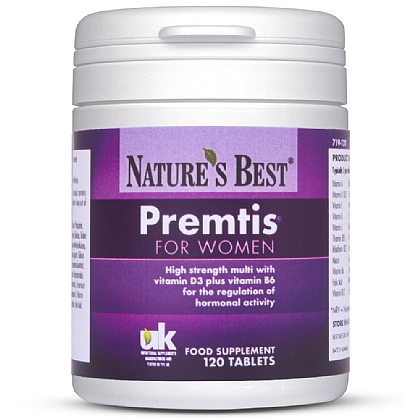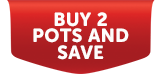 Premtis®, High Strength Multivitamin For Women
4.9/5 based on

167 customer reviews
With Vitamin B6, Chromium and Magnesium, 120 Tablets, 2 month's supply
A high potency multi for young women with Vitamin B6 to help regulate hormonal activity. Plus high strength magnesium and chromium.
From £11.50
View Product
"Early days but the signs are good!"
By
Jane Parker
, 11 Sep 2020
I suffer from PCOS (polycystic ovary syndrome), and during lock down had the time to read/research more about what is essentially a lifelong hormone imbalance . Research recommends that 4g daily of Myo Inosotil can improve symptoms. As l say, it is early days but I can definitely see an improvement in my hair and nails already!
Recommend to a friend: Yes
Thank you for taking the time to leave a review.

As supplements can take some time to build up and have an effect in the body, we would normally suggest reassessing your symptoms after three months. However, I am pleased to hear that you are already starting to find this product helpful.

Nature's Best Nutrition Advice:
How much has this product helped you?
"Life Changing - Seriously."
I decided to try myo-inositol as, after 10 years of trying (and failing) to conceive due to my PCOS, I'd tried just about everything else so, why not this?! It's been 3 months and for the first time in my life (seriously) I have had 'regular' and manageable periods with my last one only bleeding for 7 days instead of an entire month or more. This is life changing for me as my irregular periods and menorrhagia would keep me house bound until they stopped. Everything I did revolved around my period which is no way to live.

Another benefit I have noticed is that, without changing my diet, my sugar cravings have reduced significantly. This is huge for women like me who have insulin-resistant PCOS.

I know it's still relatively early days for me but the changes I have experienced already are significant.

Very affordable from Nature's Best and I'm very impressed with the quality and the results I am experiencing. Would highly recommend!
Recommend to a friend: Yes
Thank you for taking the time to leave a review.

If you are not already doing so, we would suggest that you keep your doctor informed of any supplements that you are taking.


Nature's Best Nutrition Advice:
How much has this product helped you?
"For PCOS"
By
Anonymous
, 08 Sep 2020
I bought this powder after researching all it''s benefits for PCOS. I''m nearly on my 3rd month and have seen amazing results in terms of my mood and periods. Whilst taking this, I have had 2 regular cycles and i''m hoping that I will become more regular as i''m on my 3rd month of use.

I will review the product again in 3 months as most people do see more results between 4-6 months of use.
Recommend to a friend: Yes
How much has this product helped you?
"Very effective"
By
Yoshini Jayasuriya
, 30 Aug 2020
Recommend to a friend: Yes
How much has this product helped you?
By
Juliana Smith
, 10 Aug 2020
My daughter has suffered from PCOS for many years on and off the pill, which left her with migrains. since taking this recently her cycle has improved so much and become regular. I had done some research and liked that this is natural, a reasonable cost and effective. We were very happy with this product and with nature''s best. I would definitely use them again for natural remedies.
Recommend to a friend: Yes
How much has this product helped you?