Choline Liver Complex
One-a-day all-natural formula with all 8 essential B vitamins
Relevant level of choline as bitartrate
Accurately described levels
No outrageous claims!
Non-habit-forming nutrients
Product ID: 142
Relevant level of choline as bitartrate
Accurately described levels
No outrageous claims!
Non-habit-forming nutrients

Product Information
This unique formula provides key B vitamins combined with a standardised milk thistle extract. Milk thistle makes the perfect partner, being one of the most intensely studied herbs.

Normal Liver Function
Choline contributes to the maintenance of normal liver function.

Energy release
The liver stores nutrients and regulates the supply of energy to the body. This supplement provides thiamin (vitamin B1) and folic acid (vitamin B9) which contribute to normal energy-yielding metabolism. Pantothenic acid contributes to normal synthesis/ metabolism of steroid hormones, vitamin D & some neurotransmitters.

Immune System
Folic acid contributes to the normal function of the immune system.

Oxidative stress
Riboflavin (vitamin B2) contributes to the protection of cells (including the liver) from oxidative stress.

Please seek professional advice before using if you are under medical supervision.
Daily Intake
Take 1 tablet daily with a meal.
Do not exceed recommended daily dose.
Food supplements should not replace a balanced diet and healthy lifestyle.
Formula
Thiamin (Vitamin B1)
4.4mg
Riboflavin (Vitamin B2)
2.8mg
Pantothenic Acid (Vitamin B5)
12mg
Milk Thistle (as 100mg extract)
3000mg
Ingredients
Choline Bitartrate, Cellulose, Calcium Carbonate, Milk Thistle Extract, Inositol, Niacin (Nicotinamide), Anti-caking Agents (Silicon Dioxide & Magnesium Stearate), Pantothenic Acid (Calcium Pantothenate), Crosslinked Cellulose Gum, Tablet Coating (Hydroxypropyl Methylcellulose, Glycerine), Stearic Acid, Thiamine Mononitrate, Vitamin B6 (Pyridoxine Hydrochloride), Riboflavin, Vitamin B12 (Cyanocobalamin), Folic Acid, Biotin..
Suitable for / Cautions
Suitable For
This product is suitable for all adults.
Cautions/Allergies
For allergens see ingredients listed in bold.
This product is not suitable during pregnancy and breast feeding.
This product is suitable for vegetarians and vegans.
This product is free from wheat, yeast, dairy, soya and nuts.
This product is free from gluten containing ingredients.
You Could Also Consider These Vitamin B Complexes Products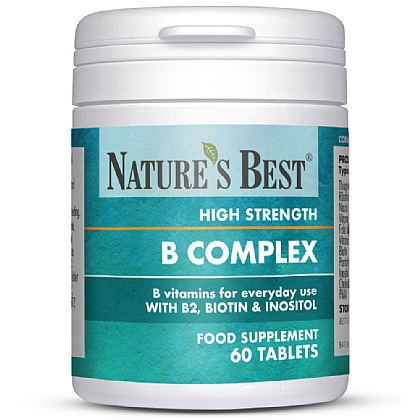 Vitamin B50 Complex
4.9/5 based on

114 customer reviews
Super strength, our most popular B-Complex
Stronger than many high street products, this is the highest potency B-Complex we recommend for long-term use. Great value, small, one-a-day tablet.
From £9.95
View Product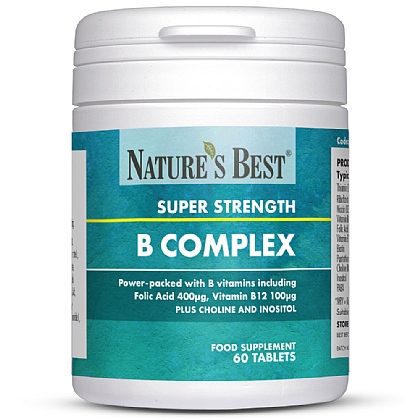 Vitamin B-100 Complex
4.9/5 based on

35 customer reviews
The UK's Strongest B Vitamin formula
The UK's strongest B-Complex for short term use, 2-3 months. For convalescence or for an energy boost. One-a-day.
From £11.95
View Product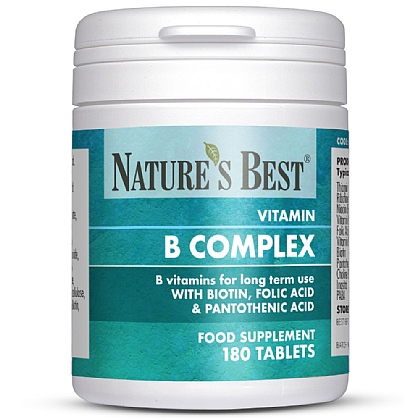 Multi-B Complex
4.9/5 based on

105 customer reviews
Moderate strength, the long term B-Complex
Perfect choice B-Complex for long term use or a great partner to any of our multis. Small, easy to swallow, one-a-day tablet. Fantastic value at 5p/day.
£7.95
Add to basket