Forget facelifts and fillers; the secret to looking good and feeling great as you age often lies in what you eat and how you eat. From antioxidant superfoods to periods of fasting, here's how to eat for longevity and radiance.

Try the Mediterranean diet

According to exciting research, following this age-old way of eating may help keep you genetically younger.1 The combination of oily fish, fruits, vegetables, whole grains, nuts and seeds and olive oil is believed to prevent your DNA code from scrambling as you age. No wonder the Mediterranean diet is lauded as the Holy Grail of nutrition.

Add in the antioxidants for younger looking skin

Eating a diet abundant in antioxidants is said to be a powerful compound for ageing. Antioxidants neutralise free radicals – often created through exposure to environmental factors, like UV rays, smoking, or pollution – which damage cells in the body and skin. Blueberries, green tea, kale and pecans contain highly concentrated levels of skin-loving, supercharged antioxidants.

And who says you can't have a little of what you fancy? Dark chocolate and red wine also contain antioxidants.

Gut-skin-axis

From breakouts to dehydration, the skin is an illuminating window into our overall health. And now, it would seem the gut has some control over our complexion, too, with research suggesting the gut, the brain and the skin have a special relationship: the gut-skin-axis. With a healthy gut, experts believe skin can radiate in a way no amount of serum or moisturisers can replicate.

Chicory root

Derived from the dandelion family, chicory root is widely believed to play a role in maintaining normal intestinal health.
Eat it: You can add powdered chicory root to cereal, hot drinks or smoothies.

Feed your gut, feed your skin
Your gut loves diversity; aim to eat 30 different plant foods every week

Include more fermented food in your diet, such as kimchi, kefir, and kombucha

Spend more time outside

Get 7-9 hours of sleep every night

Aim for an 8-10 hour eating window

Practice mindful eating
Did you know?
People with gut issues are ten times more likely to experience problem skin.2

Be wary of collagen supplements

As we age, the body's natural production of collagen begins to slow down, meaning skin loses its elasticity and becomes more prone to visible signs of ageing. But the idea that taking collagen supplements, derived from cow cartilage, may support collagen production is a little hard to swallow…

Collagen is the most abundant protein in the body; we already have several kilos of it. So, when you think about it, the few milligrams of cow collagen in a supplement are pretty much redundant, especially since our digestive enzymes will break them down into a few simple amino acids, as we can't absorb collagen anyway.

Consider fasting
What is fasting?

Time-restricted feeding promises to be the ultimate longevity hack. And it stems from the idea of hormesis (aka the 'what doesn't kill you makes you stronger' idea). You see, we've built a very comfortable world. Yet, we didn't evolve in this environment. We're meant to be cold and hungry. And in response to these adverse conditions, our body fights back. But since we can now eat as much as we want in our heated homes, our bodies have become complacent. One school of thought is that when we skip a meal, we induce a hormesis response in an effort to survive.

According to Professor David Sinclair, skipping meals and snacks increases our longevity genes – and they take care of us as we age.
Don't break fast with breakfast

Skipping breakfast is an easy way to fast for 14-16 hours and stick to an 8-10 hour eating window. This approach might not be for everyone so do your research and enter into it gently.

Drink plenty of water

Water truly is the Fountain of Youth. It delivers vital nutrients to cells, helps maintain optimal skin moisture, and replenishes skin tissue; it's the elixir of good health as you age. Aim for around 8-10 glasses every day.

How to drink more water
Start and end your day with a glass of water

Add cucumber, lemon, fresh mint, or frozen berries to your water

Drink one glass of water before each meal

Download an app that reminds you to drink

Keep a reusable water bottle with you at all times
FREE expert nutrition advice

Our dedicated Nutrition Advice department is a major reason for our success. Our Nutrition Advisors have a wealth of experience between them. They talk to thousands of customers every year, helping them make the right choice from our extensive product offerings. No matter how small your query, they're happy to help. So, if you're still unsure what to select, please do reach out via email, phone, or go online for Live Chat

Call 01892 552 175 Email nutrition@naturesbest.co.uk

Write Nature's Best Ltd. Century Place, Tunbridge Wells, Kent, TN2 3BE

Want to find out more?
Read more of our resources on ageing and related content here.


References:
Bonaccio M. et al., Mediterranean diet and mortality in the elderly: A prospective cohort study and a meta-analysis. British Journal of Nutrition. 2018;120(8), 841-854.

Rush University Medical Center. "Allergic Disease Linked To Irritable Bowel Syndrome." ScienceDaily. ScienceDaily, 31 January 2008. Available online: https://www.sciencedaily.com/releases/2008/01/080130170325.htm
You Might Also Like
---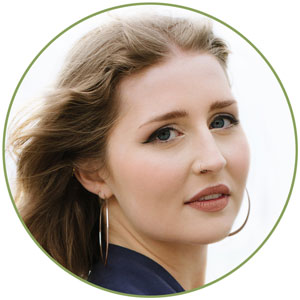 Olivia
Olivia Salter has always been an avid health nut. After graduating from the University of Bristol, she began working for a nutritional consultancy where she discovered her passion for all things wellness-related. There, she executed much of the company's content marketing strategy and found her niche in health writing, publishing articles in Women's Health, Mind Body Green, Thrive and Psychologies.

View More