Struggling to make time to relax at the weekend in between all the house chores and ferrying children to and fro are common modern-day complaints. Now, however, time seems to be pretty plentiful for a lot of us. So, when you've ironed your last shirt (who knows when you'll need to wear that again), and dusted the mantlepiece so many times a furrow has appeared, how on earth do you spend this leisure epoch?

Those lucky enough to have a hobby are likely to be using this extra time to get properly immersed in their favourite past-time. For those of us still searching and looking for suggestions on how to fill the temporary void, take a look at the ideas below - you never know, it may just spark a potential hobby for you!

Plan your day
Writing a list is a useful taskmaster - it can help get those chores done that you've been procrastinating over. Assemble your list and aim to get one or two items done a day, checking them off as you go. You will feel a sense of achievement and reward in this process and add structure and meaning to the day.

Bring out the photo albums
What better way to spend a few hours than looking though photo albums? Delightful moments captured for posterity evoke smiles, conversation and memories. Collect a selection of your favourite images and put them together in a montage - you could even accent the arrangement with flowers, memorabilia or other decorative items. If you have a camera on your mobile phone, take a snap and share it with the friend, family member or loved one in your creation. What a lovely way to show that you're thinking of someone and a beautiful way to remind them of the wonderful times you've had and the ones yet to come.

Gardening
Those fortunate enough to have their own outdoor space are diligently weeding, digging, mowing and tidying. Whether you have a garden or not, anyone can landscape their own alfresco dream - all you need is a piece of paper and some pencils. Designing your own landscape is a wonderful way to indulge your creativity. There are no limits to the plants you can install and elevations you can create. Garden designs are made using scaled symbols and dimensions, so first establish what your shapes represent by creating a key. It might be a tree is symbolised by a circle, and a shrub by a rectangle for example. Need some inspiration? Consult some online garden design websites, or gardening books for plant ideas. Use plenty of colour and enjoy the creative process!

Reading
These are ideal times for avid book worms! If you're gobbling up the written word with gusto, then you may need to take some time to compile a reading list. This is a joyous pastime which can lead you to discover new titles you'd not considered before. You may of course like to start with some of the classics or peruse some poetry. Why not connect with friends and family and ask them what their top titles are? Create your list, get reading and then discuss with your very own book club. Online book shops are also a way of accessing plenty of choice and will help you to compile your list.

Get closer to Nature
Whilst on your outdoor excursions you're likely to spot pockets of flora. Being mindful not to take too much, or the only one of its kind in that area, pick a small posy of wild flowers and grasses. When you return home look up the plants you've collected online or using reference books and see if you can identify their species. If you have a flower press you can preserve the collection to use later in craft projects such as card making. If you don't have a flower press a selection of heavy books will work just as well.

Bring the joy of birds into your garden by creating your very own bird cake. Have a go at making the recipe below and keep a record of your fowl dinner guests.

Ingredients:
30g unsalted beef fat/suet
90g Omega Seed Mix
Cupcake cases

Method:
Melt the suet in a saucepan
Stir in enough Omega Seed Mix to absorb most of the fat
Cut long pieces of garden twine and place in the cupcake cases
Pour the mix into the cupcake cases moulding it around the twine, ideally the twine will be central and the longest part coming out of the top, which will become the hanger – if there is too much fat appearing on the top, add more Omega Seed Mix to absorb the fat
Put the cupcakes into the fridge to solidify
Remove the cakes from the cupcake cases
Tie the cakes in trees or bushes
Enjoy!


You Might Also Like
---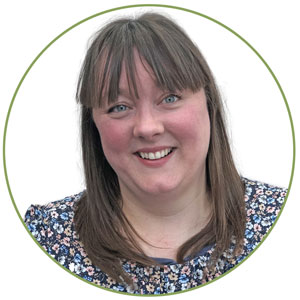 Keri
Keri Filtness has worked in the Nutrition Industry for 19 years. She is regularly called upon for her professional comments on health and nutrition related news. Her opinions have been featured by BBC3, Prima, Vitality, The Mirror, Woman's Own and Cycling Weekly, amongst others. She has also worked one to one with journalists, analysing their diets and health concerns and recommending changes and additions, where appropriate.

View More