Home

/

Easy Recipes to Incorporate Turmeric into Your Diet
Easy Recipes to Incorporate Turmeric into Your Diet



If you've spent any time perusing the health and wellness corner of the Internet, you'll know turmeric is one buzzword that crops up a lot. And for good reason – this herbal wonder adds more than pizazz to your curries or scrambled eggs; its active compound, curcumin, has been widely touted for its impressive health benefitsi, this beautiful golden root wins on every front. If there's one thing you to do today, stock up on turmeric and start adding it liberally to your food! It really is the spice of life.

Antioxidant support
In light of its immense antioxidant credentials, turmeric is a powerhouse for immunityii. Try this delicious tea for seasonal snuffles. Bring 1-½ cups of water to the boil and add one teaspoon of turmeric. Remove from the heat and add ¼ tsp. of ground ginger. Another quick win is making 'golden milk', which is especially in vogue at the moment. Instead of using water in the aforementioned recipe, choose milk, coconut milk, or another plant-based milk (ahem, creamy oat milk works a treat!). Added bonus: curcumin is fat-soluble, so consuming it with a fat-containing food will support its absorption.

Turmeric keeps your gut smiling
Why not try adding a teaspoon of turmeric to a gut-soothing soup, using chicken bone broth or veggie stock as nourishing a base.

Cognitive function
Now here's some food for thought: sprinkle turmeric on your scrambled eggs – another brilliant brain food, we might add. Seriously, breakfast will never be the same again. Think bright yellow, nutritionally dense, and mouth-wateringly moreish.

Add it to savoury porridge – yet another mighty mood-food by virtue of the tryptophan in oats, which is a precursor to your happy hormone, serotonin.

More ways to take turmeric
One simple way to reap the benefits of turmeric is in a superfood juice, jam-packed with goodness. Blend 1 apple, ½ cucumber, 80g beetroot, 1 tbsp. fresh turmeric, ½ fresh ginger, ½ tsp. lemon juice, and a pinch of black pepper. Et voila – a nourishing way to jumpstart your day!

This herbal hero has also been heralded for combating oxidative stress, caused by free radical scavengersiii. Add a teaspoon to your smoothies, curries and even scrambled eggs for a potent antioxidant hit.

For a heart-hugging snack, combine olive oil with turmeric, cinnamon, ginger, cumin and black pepper, and toss over chickpeas. Roast until crispy (around 20 minutes) and enjoy with a salad or as a snack.

An easy way to up your turmeric intake is by adding it to dressings. For a potent anti-inflammatory hit, mix apple cider vinegar, miso paste, tahini, and turmeric, and pour over salad to spice up your leaves.

Final thoughts
Turmeric is the big daddy of the spice world and, unquestionably, deserves its reputation. To get the most from this beautifully golden spice, always partner turmeric with its best buddies for optimal absorption: fat-containing foods; oily fish, milk, avocados etc. Oh, and before you rush out to make a purchase, be sure to choose high-quality, organic, ground turmeric or fresh turmeric root where possible. All that's left to do is get sprinkling! Your smoothies, soups and salads are crying out for a hit of this herbal hero.



References:
Gupta, S., Patchva, S. & Aggarwal, B. (2012). Therapeutic Roles of Curcumin: Lessons Learned from Clinical Trials. The AAPS Journal, 15(1), 195-218.

Jurenka, J.S. (2009). Anti-inflammatory properties of curcumin, a major constituent of Curcuma longa: a review of preclinical and clinical research. The Journal of Altern Med Rev. 14 (2): 141-153.

Shoba, G., Joy, D., Joseph, T., Majeed, M. , Rajendran, R. & Srinivas, P. (1998). Influence of Piperine on the Pharmacokinetics of Curcumin in Animals and Human Volunteers. Planta Medica. 64(04), 353-356.
You Might Also Like
---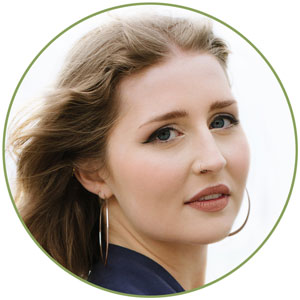 Olivia
Olivia Salter has always been an avid health nut. After graduating from the University of Bristol, she began working for a nutritional consultancy where she discovered her passion for all things wellness-related. There, she executed much of the company's content marketing strategy and found her niche in health writing, publishing articles in Women's Health, Mind Body Green, Thrive and Psychologies.

View More