Ingredients
1 bunch of kale, washed
1 tbsp. hemp oil
1 tsp. flaked sea salt
Method
1. Preheat the oven to 150C and line a large baking tray with greaseproof paper.
2. With a knife, carefully remove the kale leaves from the thick stems and tear them into smaller pieces.
3. Place the kale pieces into a large bowl and dress them with hemp oil. Give everything a good mix with your hands.
4. Spread the kale out on the baking sheet without any overlapping. Sprinkle with sea salt.
5. Bake until the edges start to brown (not burn!) for around 20-30 minutes.
6. Enjoy!
You Might Also Like
---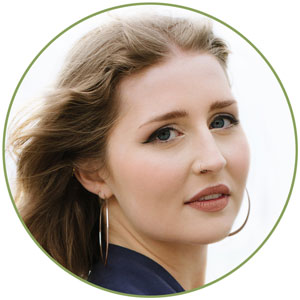 Olivia
Olivia Salter has always been an avid health nut. After graduating from the University of Bristol, she began working for a nutritional consultancy where she discovered her passion for all things wellness-related. There, she executed much of the company's content marketing strategy and found her niche in health writing, publishing articles in Women's Health, Mind Body Green, Thrive and Psychologies.

View More