Home

/

News Focus - December 2022
News Focus - December 2022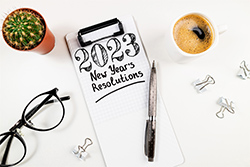 New year supplement suggestions
During the winter months, it's often harder to keep fit and healthy, but come January the impetus to work on your health goals magnifies. With the circulation of the common cold and flu being most prevalent in wintertime, eating a healthy diet becomes that much more important. If you're already planning your road to better health, then we have just the article for you. This piece offers specific supplement suggestions to support you on your New Year wellness journey. Link to article.
Skin health: Wrinkles

Ageing is being viewed through a different lens now, with more emphasis on gratitude for the years we've lived, and to embrace the more meaningful aspects that come with age such as confidence and experience. That said, you're not alone when you wish for those wrinkles to recede or those furrows to smooth. Thankfully, we do have the power to limit extrinsic factors that cause our skin to age; exposure to pollutants, sunlight, diet and lifestyle, read on to find out how you can take charge of your skin health. Link to article.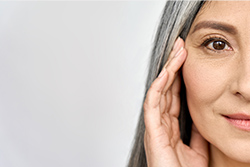 Your complete guide to colds and flu
According to the NHS colds and flu affect 15 million people each year in the UK, triggering symptoms such as sneezing, stuffy nose, sore throat, cough, headache, aches and pains and a high temperature. Adults have two to four colds a year on average, with women tending to catch more colds than men. Get clicking for the ultimate cold and flu 101. Link to article
How your diet can support your immune system
Never before has grabbing an on-the-go sub, microwave meal or take-away been more available. The result: we've become an overfed yet undernourished nation. The truth is highly processed, modern diets conspire to hijack the immune system. Cleaning up your eating habits and following a mainly unprocessed, wholefood diet is one of the best interventions to support your immune function. Link to article
Diet 'high in flavonoids' could 'protect' you against stroke and heart attack - new study
Black tea, green tea, berries, chocolate and grapes are all good examples where you can find flavonoids, natural compounds that support good health. It's foods and beverages such as these that this study-based article claims can contribute to a healthier heart and support the immune system. Click on the link to find out more about fascinating flavonoids. Link to article
Discomfort in daily life and where to find support
Experiencing discomfort – especially when it's persistent – can be all-consuming and exhausting. It can make it hard to go about everyday tasks and activities. It can come between social commitments and relationships. And it can affect mental health and sleep. In this article, we explore how physical discomfort can affect daily life and, more importantly, where to find support. Link to article
Disclaimer:
The links are being provided as a convenience and for informational purposes only; they do not constitute an endorsement or an approval Nature's Best of any of the products, services or opinions of the corporation or organization or individual. Nature's Best bears no responsibility for the accuracy, legality or content of the external site or for that of subsequent links. Contact the external site for answers to questions regarding its content.