Multi-Guard® Sport, Full Strength Magnesium, B vitamins and Vitamin D
60 Tablets, 1 month's supply, 2 a day
Broad spectrum, high strength sports multi
High in magnesium, antioxidants and Vitamin D
Designed by sports nutrition experts
Manufactured to GMP standards
High in essential trace minerals
Chromium, selenium and iodine at potent but safe levels.

For more information, please read our Vitamin D FAQ
Product ID: 365
Broad spectrum, high strength sports multi
High in magnesium, antioxidants and Vitamin D
Designed by sports nutrition experts
Manufactured to GMP standards
High in essential trace minerals
Chromium, selenium and iodine at potent but safe levels.

For more information, please read our Vitamin D FAQ

Product Information

Multi-Guard® Sport has been created by sports nutrition experts to provide 26 vitamins and minerals and antioxidants at relevant levels, creating a product that can be used as the basic building block of a supplement regime tailored to your training and sporting goals.

Magnesium has been included at a high level as research suggests it's involved in electrolyte balance and normal energy-yielding metabolism. In addition, recent published studies on bone health mean that we have included Vitamin D3 and Vitamin K at generous levels.

This unique formula then takes the science a step further forward by including potent plant antioxidants. Exercise generates an increased number of damaging free radicals which rapidly deplete the body's antioxidant reserves. So green tea, quercetin and other citrus bioflavonoids have been added to this already comprehensive multi-vitamin and mineral formula to make probably the best sports multi available in the UK.
Daily Intake
Take 2 tablets daily with a meal. Do not exceed recommended daily dose.
Food supplements should not replace a balanced diet and healthy lifestyle.
For more information, please read our
Vitamin D FAQ.
Formula
Thiamin (Vitamin B1)
3.3mg
Riboflavin (Vitamin B2)
4.2mg
Pantothenic Acid (Vitamin B5)
18mg
Para Amino Benzoic Acid
7mg
Ingredients
Magnesium Oxide, Cellulose, Calcium Carbonate, Vitamin C (Ascorbic Acid), Vitamin E (dl-alpha Tocopherol Acetate), Tablet Coating (Methylcellulose, Colours: Titanium Dioxide & Iron Oxides, Glycerin), Green Tea Extract, Zinc Citrate, Riboflavin, Manganese Gluconate, Niacin (Nicotinamide), Rutin, Citrus Bioflavonoids, Crosslinked Cellulose Gum, Quercetin Dihydrate, Iron (Ferrous Fumarate), Silicon Dioxide, Stearic Acid, Calcium Pantothenate (Pantothenic Acid), Magnesium Stearate, Choline Bitartrate, Grape Seed Extract, Vitamin A Acetate, Vitamin D3, Copper Gluconate, Para amino benzoic Acid, Vitamin B6 (Pyridoxine Hydrochloride), Inositol, Thiamine Mononitrate, Chromium Picolinate, Vitamin K1, Folic Acid, Sodium Selenite, Potassium Iodide, Biotin, Vitamin B12.
Suitable For
This product is suitable for all adults. This product is suitable for vegetarians.
Cautions/Allergies
This product is free from wheat, yeast, dairy, soya, nuts and shellfish.
This product is free from gluten containing ingredients.
This product contains iron, which, if taken in excess, may be harmful to very young children. Keep out of sight and reach.
Do not take if pregnant or breast feeding.
You Could Also Consider These Multis For All Adults Products
Great Combinations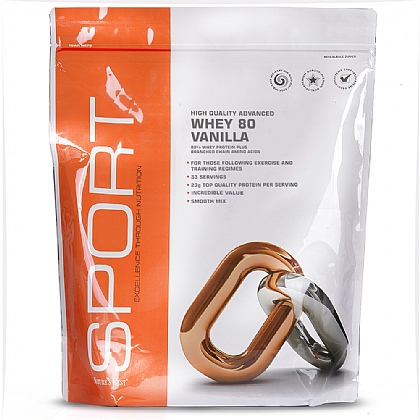 Vanilla Whey 80, For Those Following Exercise And Training Regimes
4.9/5 based on

9 customer reviews
With 23g Of Protein Per Serving, 1Kg
A superior blend of protein at incredible value. This economical protein is perfect after training and provides a great way to increase daily protein.
From £18.95
View Product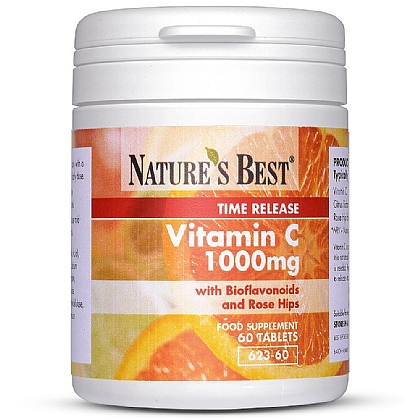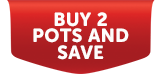 Vitamin C 1000mg, With Bioflavonoids and Rosehips
4.9/5 based on

400 customer reviews
Time Release Formula, 180 Tablets, 3 month's supply
Our most popular Vit C as it's longer acting and has bioflavonoids and rosehips. Made in the UK to GMP standards and from just 7.5p/day
From £5.95
View Product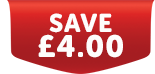 Turmeric 20,000mg, 95% curcumins
4.8/5 based on

1613 customer reviews
UK's strongest and purest, 60 Tablets, 2 month's supply, 1 a day
A perfect partner to glucosamine. Also used as a digestive. One of the UK's strongest and purest one-a-day formulas.
From £14.95
View Product
"Great Product"
By
Anonymous
, 25 Feb 2021
My daughter uses these multi vitamins and loves them.
Recommend to a friend: Yes
How much has this product helped you?
"Good all round vitamin. "
By
Amanda Evans
, 04 Feb 2021
I started using this product because I was struggling with my energy levels and tiredness. I feel more energetic and not as tired and have remained healthy with no colds or other ailments.
Recommend to a friend: Yes
How much has this product helped you?
"MultiVitamin with above average NRV "
By
David Oram
, 29 Jan 2021
I decided I need Multivitamins as I do a lot of Sport and there is some evidence that additional vitamins and minerals when doing a lot of sport is important. I looked around at various products but these have high levels of all the nutrients needed so whilst more expensive worth it in my opinion.
Recommend to a friend: Yes
How much has this product helped you?
"A useful source of trace minerals "
By
Anonymous
, 01 Dec 2020
Aged 75+ with rheumatic disease I needed vitamins with trace minerals but minimal calcium and this product seems to help.
Recommend to a friend: Yes
How much has this product helped you?
"Does what it Says on the label !"
By
Anonymous
, 08 Nov 2020
It multi guards my health. I have one a day and i cant remember when i last had a cold or a mouth ulcer. I used to get them often. My hair and nails are better too. I have energy to do a workout too.
Recommend to a friend: Yes
How much has this product helped you?