CurcumemTM
High strength turmeric with lutein combination and zinc for normal cognitive function
Premium- grade turmeric extract, 95% curcumins
Added Vitamin B12 for normal neurological and psychological function
With 50% NRV for zinc, for normal cognitive function
And the unique properties found in rosemary extract
Nature's Best Curcumem™ is a unique formula, expertly developed by nutritionists and one which is based on the latest in nutrition thinking. As the evidence for turmeric keeps on growing, more and more turmeric supplements are emerging, but this is so much more than just a 'me too' turmeric ok-supplement!
This premium grade formula combines turmeric's beneficial compounds, the curcumins, with one of the most important dietary carotenoids, known as lutein. This cutting-edge formula contains the same level of turmeric extract that guarantees a minimum of 95% curcumins together with 10mg of pure, free base lutein per two tablets.
So why lutein?
Recently, interest in lutein has grown beyond its association with eye health with the discovery that it is the main carotenoid concentrated in the brain. Researchers have uncovered a link between lutein accumulation and areas of the brain rich in fatty acids, including DHA; suggesting it may play an important role as an antioxidant. And since the average daily intake of lutein from dietary sources is estimated as low as 1-2mg (when in fact researchers believe a relevant intake should be nearer 10mg daily), then adding lutein to the formula makes sense.

Product Information
Daily Intake
Take 2 tablets daily with a meal. Do not exceed recommended daily dose.
Formula
Turmeric Root Extract
200mg
(providing 95% Curcumins equivalent to 10,000mg of Turmeric Spice)
Rosemary (as 7.5:1 extract)
20mg
Ingredients
Cellulose, Turmeric Root Extract, Calcium Carbonate, DiCalcium Phosphate, Lutein Complex (Lutein, Zeaxanthin, Antioxidant: Rosemary Extract), Tablet Coating (Hydroxypropyl Methylcellulose, Glycerine), Anti-caking Agents (Silicon Dioxide & Magnesium Stearate), Zinc Citrate, Rosemary Extract, Stearic Acid, Vitamin B12 (Methylcobalamin).
Suitable for / Cautions
Suitable For
This product is suitable for all adults.
This product is suitable for vegetarians and vegans.
Cautions/Allergies
This product is free from wheat, yeast, dairy, soya, nuts and shellfish.
This product is free from gluten containing ingredients.
Do not take if pregnant or breast feeding.
You Could Also Consider These Turmeric (Curcumin) Products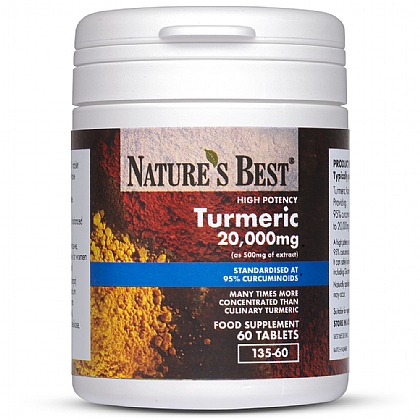 Turmeric Tablets 10,000mg
4.9/5 based on

907 customer reviews
One of the UK's strongest and purest, 95% curcumins
A perfect partner to glucosamine. Also used as a digestive. One of the UK's strongest and purest one-a-day formulas.
From £14.95
View Product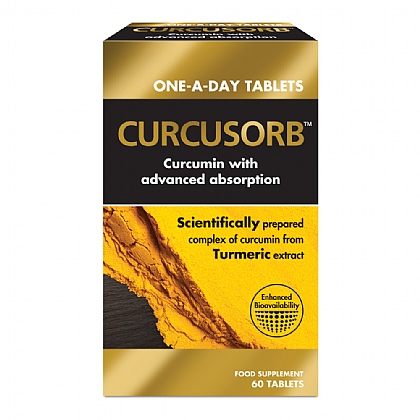 Curcusorb™ - High tech Turmeric
4.7/5 based on

91 customer reviews
Unique, highly bioavailable form of curcumin
Unique highly bioavailable form of turmeric, helps you absorb up to 9 x more 'active' compounds & protects the natural curcuminods in turmeric.
£24.95
Add to basket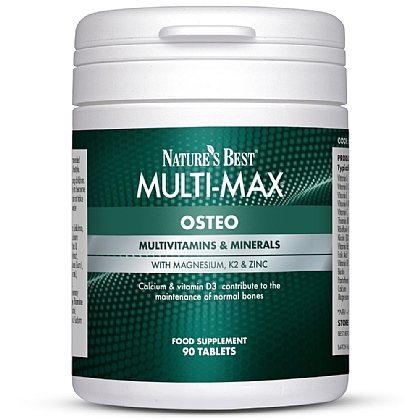 Multi-Max® Complete
4.9/5 based on

139 customer reviews
The most complete multi available for the over 50s
This fantastic 3 a-day multi is the same formula as Multi-Max® Advance PLUS calcium, magnesium and vitamin K. If you want just one product to take, this is it!
From £13.75
View Product
CurcumemTM
By
Allan Omark
, 07 Feb 2019
Recommend to a friend: Yes
How much has this product helped you?
CurcumemTM
"Arthritis "
By
Robert Clow
, 22 Jan 2019
Find this helps
Recommend to a friend: Yes
How much has this product helped you?
CurcumemTM
"Early days but promising"
By
David Williams
, 10 Jan 2019
I suffer from Age Related Macular Degeneration (Wet) in one eye treated by injection of Lucentis. The Lutein content of Curcumem will hopefully assist control of AMD in the affected eye and at least delay any problems with my other eye. I have only been taking for two or three months, starting six months after my last Lucentis and there does seem to be a modest improvement in the vision of the affected eye - my next check-up will hopefully confirm that .
A secondary reason for buying Curcumem was that I also of an arthritic knee so the anti-inflamatory properties of turmeric was a plus.
Recommend to a friend: Yes
How much has this product helped you?
CurcumemTM
"Made me feel more alert"
By
Trudie Bridger
, 08 Jan 2019
I was feeling sluggish, and this product has made me feel more alert
Recommend to a friend: Yes
How much has this product helped you?
CurcumemTM
"An Excellent Product"
By
Barbara Bell
, 12 Dec 2018
I can really recommend the advance CurcumemTM tablets, since taking them I have felt so much better, it has helped the pain in my neck, soothed my digestive system and my sleeping pattern has improved, I have been suffering from insomnia for years. I also feel a lot brighter with more energy. I bought another pack for my husband to try, he was getting very forgetful and had a lot of pain in his back all of which have improved. We have only been taking it for a very short time and hope for great things when it gets into the system. We have since ordered another two packs. The combination of B12 zinc and Lutein is a great improvement on Turmeric alone. I would give this product five stars and would also like to thank Natures Best for all the helpful information they give on all their products plus a fast delivery service.
Recommend to a friend: Yes
How much has this product helped you?