CurcumemTM
High strength turmeric with lutein combination and zinc for normal cognitive function
Premium- grade turmeric extract, 95% curcumins
Added Vitamin B12 for normal neurological and psychological function
With 50% NRV for zinc, for normal cognitive function
And the unique properties found in rosemary extract
Nature's Best Curcumem™ is a unique formula, expertly developed by nutritionists and one which is based on the latest in nutrition thinking. As the evidence for turmeric keeps on growing, more and more turmeric supplements are emerging, but this is so much more than just a 'me too' turmeric ok-supplement!
This premium grade formula combines turmeric's beneficial compounds, the curcumins, with one of the most important dietary carotenoids, known as lutein. This cutting-edge formula contains the same level of turmeric extract that guarantees a minimum of 95% curcumins together with 10mg of pure, free base lutein per two tablets.
So why lutein?
Recently, interest in lutein has grown beyond its association with eye health with the discovery that it is the main carotenoid concentrated in the brain. Researchers have uncovered a link between lutein accumulation and areas of the brain rich in fatty acids, including DHA; suggesting it may play an important role as an antioxidant. And since the average daily intake of lutein from dietary sources is estimated as low as 1-2mg (when in fact researchers believe a relevant intake should be nearer 10mg daily), then adding lutein to the formula makes sense.

Product Information
Daily Intake
Take 2 tablets daily with a meal. Do not exceed recommended daily dose.
Formula
Turmeric Root Extract
500mg
(providing 95% Curcumins equivalent to 10,000mg of Turmeric Spice)
Rosemary (as 7.5:1 extract)
20mg
Ingredients
Turmeric Root Extract, Cellulose, Calcium Carbonate, Lutein Complex (Lutein, Zeaxanthin, Antioxidant: Rosemary Extract), Tablet Coating (Hydroxypropyl Methylcellulose, Glycerin), Anti-caking Agents (Silicon Dioxide & Magnesium Stearate), Rosemary Extract, Zinc Citrate, Stearic Acid, Vitamin B12 (Methylcobalamin).
Suitable for / Cautions
Suitable For
This product is suitable for all adults.
This product is suitable for vegetarians and vegans.
Cautions/Allergies
This product is free from wheat, yeast, dairy, soya, nuts and shellfish.
This product is free from gluten containing ingredients.
Do not take if pregnant or breast feeding.
You Could Also Consider These Turmeric (Curcumin) Products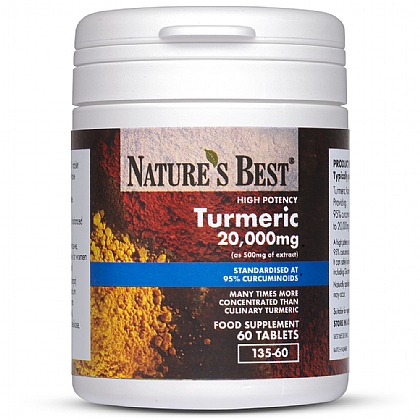 Turmeric Tablets 10,000mg
4.9/5 based on

791 customer reviews
One of the UK's strongest and purest, 95% curcumins
A perfect partner to glucosamine. Also used as a digestive. One of the UK's strongest and purest one-a-day formulas.
From £14.95
View Product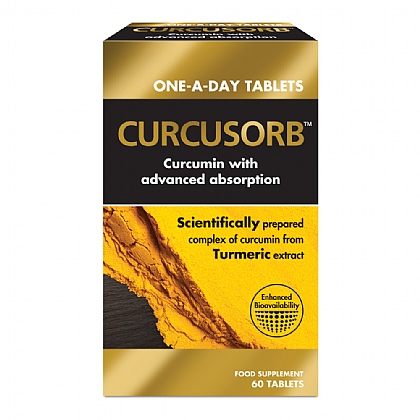 Curcusorb™ - High tech Turmeric
4.8/5 based on

75 customer reviews
Unique, highly bioavailable form of curcumin
Unique highly bioavailable form of turmeric, helps you absorb up to 9 x more 'active' compounds & protects the natural curcuminods in turmeric.
£24.95
Add to basket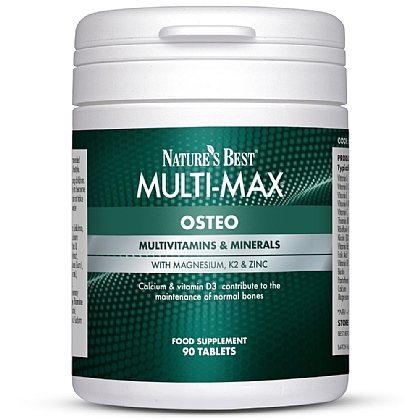 Multi-Max® Complete
4.9/5 based on

135 customer reviews
The most complete multi available for the over 50s
This fantastic 3 a-day multi is the same formula as Multi-Max® Advance PLUS calcium, magnesium and vitamin K. If you want just one product to take, this is it!
From £13.75
View Product
CurcumemTM
"Works on one level at least"
By
Anonymous
, 05 Nov 2018
I bought for possible effects on mental ability and trust it is doing something! Also aware turmeric has anti-infection properties and by chance when I began taking a painful boil was developing on my chin. By next day it had disappeared!
Recommend to a friend: Yes
How much has this product helped you?
CurcumemTM
"Reduced soreness"
By
Bo Christiansen
, 12 Sep 2018
I am a 51 year old athlete , i have used circumin for the past year to reduce muscle soreness , this product is very potent due to the high contenct of circumin .
Recommend to a friend: Yes
How much has this product helped you?
CurcumemTM
"Excellent for my fibromyalgia "
By
Lynne Ferguson
, 22 Aug 2018
I''ve been taking Vitamin B12 for my fibromyalgia for 10+ years which has made a positive difference to my condition, helping with my energy levels. However, Curcumen has had a huge impact on both my mental and physical wellbeing. I feel more mentally alert, and for longer periods, with increased energy levels. I still have to pace myself so I don''t over do it but it''s good to feel more like my old self. Thank you Natures Best.
Recommend to a friend: Yes
How much has this product helped you?
CurcumemTM
"This product works for me."
By
Patricia Lush
, 20 Aug 2018
I suffer with arthritis. I first started taking Tumeric over 2 years ago for pain at the base of my spine, and it worked. A few months ago I was taking N******n and P*********l for knee pain, so I thought I would upgrade to Curcumem. Since taking Curcumem I have now dropped both painkillers. It is not a magic cure for the pain in all of my joints but it certainly worked on my knee.

Recommend to a friend: Yes
How much has this product helped you?
CurcumemTM
"Not yet used as I am currently finishing my turmeric talets "
By
Maureen Bessant
, 10 Aug 2018
To help keep my brain active
Recommend to a friend: Don't know
How much has this product helped you?