Rhodiola Rosea 500mg, High Strength Extract
90 Tablets, 1+ month's supply, 2 a day
High strength extract standardised at 3% rosavins
Correct dose and species of rhodiola
Perfect partner to Siberian Ginseng, Magasorb and Theanine
Excellent value for UK-made taste free, coated tablets
Product ID: 122
High strength extract standardised at 3% rosavins
Correct dose and species of rhodiola
Perfect partner to Siberian Ginseng, Magasorb and Theanine
Excellent value for UK-made taste free, coated tablets

Product Information
Nature's Best Rhodiola is a premium, high strength extract equivalent to 500mg of dried Rhodiola rosea, obtained from the rhizome and root of the herb. Standardised to ensure that it contains exactly what the label states, 2 tablets provides a guaranteed 3.75mg (3%) of precious rosavins, the 'active' compounds found in the herb and referred to in studies.

In the course of developing our product we tested a number of raw materials available and determined that the few claiming to contain higher percentages than 3% often did not. The raw material we use is specifically tested for its rosavin level and reassuringly, we screen all herbal materials to ensure none have been irradiated. Rhodiola Rosea has been used for centuries and it makes the perfect partner to Siberian Ginseng, Magasorb® and our Theanine/Lemon Balm supplement!


Daily Intake
Take 2 tablets daily with a meal. Do not exceed recommended daily dose.
Food supplements should not replace a balanced diet and healthy lifestyle.
Formula
(provided by 125mg of a 4:1 extract)
Ingredients
Calcium Carbonate, Cellulose, Rhodiola Rosea Extract, Tablet Coating (Colours: Titanium Dioxide, Iron Oxides & Copper Chlorophyllin, Methylcellulose), CrosslinkedCellulose Gum, Silicon Dioxide, Magnesium Stearate.
Suitable For
This product is suitable for all adults. This product is suitable for vegetarians.
Cautions/Allergies
This product is free from wheat, yeast, dairy, soya, nuts and shellfish.
This product is free from gluten containing ingredients.
Do not take if pregnant or breast feeding.
Great Combinations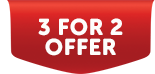 Relaxing Blend, Fusion Of Lavender, Geranium, Sage & Citrus
4.9/5 based on

34 customer reviews
Creates An Atmosphere Of Calm, 20ml
High grade 100% pure and natural essential oils. A triad of aromas for mind, body and spirit. A relaxing fusion of lavender, geranium and clary sage.
£6.95
Add to basket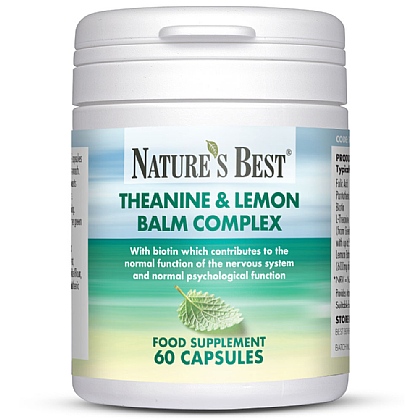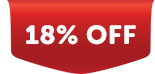 Theanine and Lemon Balm Complex, With Vitamins, Folic Acid and *Biotin
4.8/5 based on

76 customer reviews
*For The Normal Function Of The Nervous System, 60 Tablets, 1 month's supply, 2 a day
High strength theanine 200mg and 600mg lemon balm extract at relevant doses. Key B vitamins at 100% NRV including pantothenic acid for normal mental function.
£10.95
£9
Add to basket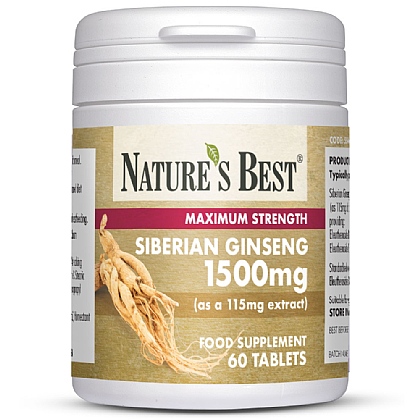 Siberian Ginseng 1500mg. Highly Researched 'Adaptogen'
4.8/5 based on

63 customer reviews
Guaranteed Level of Eleutherosides, 60 Tablets, 2 month's supply, 1 a day
One of the UK's strongest Siberian Ginseng products, that's hard to beat on potency and price. Helps maintain that 'get up and go' feeling.
£9.95
Add to basket
"AMAZING! GREAT!"
I cannot emphasise enough how powerful this is. Don''t expect a magic miracle overnight, but after 3 solid months of taking it and working a high demand job, I can honestly say it has worked wonders for me. I feel less pressure and a lot more calm. It is non-drowsy and it has helped me so much! I strongly recommend this if you need help concentrating, taking the edge off and feeling more at peace/balanced.
Recommend to a friend: Yes
How much has this product helped you?
"This has been quite good for"
Recommend to a friend: Yes
How much has this product helped you?
"Seems like a good product "
By
Karen Bradshaw
, 02 Feb 2021
No complaints regarding this product.
Recommend to a friend: Yes
How much has this product helped you?
"Great help"
By
Anonymous
, 18 Jan 2021
This has been a great help in controlling my anxiety during the current pandemic
Recommend to a friend: Yes
How much has this product helped you?
"Good product"
By
Anonymous
, 16 Jan 2021
The benefits of Rhodiola Rosea is well document but finding a good product identify the percentage of active ingredient is not easy. This product does, and is in tablet form which is simply than powders.

Recommend to a friend: Yes
How much has this product helped you?