Saw Palmetto 1600mg, High Strength Purest Grade Extract
90 Capsules, 3 month's supply, 1 a day
Highly concentrated standardised extract of saw palmetto berries
In a vegetable oil base for easy absorption
Can be safely taken alongside any of our high strength multis
Full Money Back Guarantee
Product ID: 699
Highly concentrated standardised extract of saw palmetto berries
In a vegetable oil base for easy absorption
Can be safely taken alongside any of our high strength multis
Full Money Back Guarantee
Product Information
This one-a-day high strength saw palmetto is a concentrated extract of the berries.The berries are harvested at the optimal time. It's the fat soluble extract from the berries which contain the important compounds, namely the flavonoids, fatty acids and sterols, and the concentration process ensures their content is maintained optimised. Our formula boasts 85% fatty acid content, that's equivalent to 136mg of fatty acids per capsule at an extract ratio of 9:1.Saw Palmetto (Serenoa repens) is a type of small palm that grows naturally in the US, its fan shaped serrated leaves make it very distinctive. The berries were a source of food for native Indians for centuries and nowadays it has become one of the most popular herbal products available. Many customers choose to take our high strength Fish Oil 1100mg supplement alongside this product, particularly if they don't regularly achieve the recommended intake of oily fish from dietary sources.Due to the volatility of the precious oils we use sunflower seed oil filled capsules to ensure their stability. As with all our products, Saw Palmetto meets the industry recognised "Gold Standard" for excellence.


Daily Intake
Take 1 capsule daily with a meal. Do not exceed recommended daily dose. Food supplements should not replace a balanced diet and healthy lifestyle.
Formula
Whole Saw Palmetto Berry equivalent
1600mg
Saw Palmetto Extract (serenoa repens)
160mg
Ingredients
Saw Palmetto Berry Oil (Serenoa repens) Extract, Capsule Shell (Gelatin, Glycerin, Colour: Iron Oxides),Sunflower Seed Oil.
Suitable For
This product is suitable for all adults. This product is not suitable for vegetarians.
Cautions/Allergies
This product is free from wheat, yeast, dairy, soya, nuts and shellfish.This product is free from gluten containing ingredients. Do not take if pregnant or breast feeding.
You Could Also Consider These Prostex & Saw Palmetto Products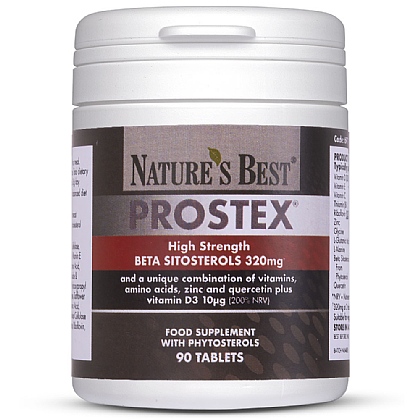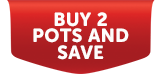 Prostex®, Highest Strength Beta Sitosterols
4.6/5 based on

106 customer reviews
90 Tablets, 1+ month's supply, 2 a day
Highest strength beta sitosterols, a full 320mg per 2 tablets. With added vitamin D (10µg, important amino acids, zinc and the bioflavonoid quercetin.
From £12.50
View Product
"This product has made a difference."
By
Anonymous
, 08 Jun 2021
It has definitely helped reduce my hair loss. I tried another, cheaper brand when this was out of stock, but soon realised it was far less effective. I have now bought a new supply of your Saw Palmetto and am happy to stick with your brand.
Recommend to a friend: Yes
How much has this product helped you?
"This product works"
By
Clive Chandlen
, 02 Jun 2021
As a 72 year old suffering with BPH this product has cut my frequency of having to get up at night from three times to now only once and so far I have not noticed any side effects with taking this product
Recommend to a friend: Yes
How much has this product helped you?
"This Product for me has been very succesfull"
By
Graham Newman
, 16 May 2021
Since using Saw Palmetto I have not had the desperate need to go to the loo 5 times plus a night 1 or twice is the norm. I don''t have to stand there in the freezing cold because I can''t pass water. I don''t have to worry about driving long distances or know about where the nearest loo is. The number of times I go to the loo during the day has got to the point that I don''t think about it. Nor do I need an App to tell me where the nearest WC. is. You can see products on Facebook which charge £169 for virtually the same thing that''s a saving of over £150 per 90 days. Look at their advert in slow motion and you can see it says contents No. I is Saw Palmetto. The only thing that makes it comeback is if I drink too much OK Good luck
Recommend to a friend: Yes
Thank you for taking the time to leave a review.

If you have concerns regarding prostate heath, I would always advise that you discuss it with your GP who will be able to diagnose your condition. I would also suggest that you keep your doctor informed of any supplements that you are taking.
Nature's Best Nutrition Advice:
How much has this product helped you?
"one of the best saw palmetto products "
By
Anonymous
, 05 May 2021
been taking this product for years and it seems to be working
Recommend to a friend: Yes
How much has this product helped you?
"Wee like a boss"
By
michael cooper
, 04 May 2021
Great for the prostate
Recommend to a friend: Yes
How much has this product helped you?