Prostex®, Highest Strength Beta Sitosterols
90 Tablets, 1+ month's supply, 2 a day
With added zinc 15mg, which contributes to the maintenance of normal testosterone concentrations
Relevant levels of the important bioflavonoid, quercetin
3 important amino acids, alanine, glycine and glutamic acid, supplied in their free form for easy absorption.
No-quibble money back guarantee
Product ID: 697
With added zinc 15mg, which contributes to the maintenance of normal testosterone concentrations
Relevant levels of the important bioflavonoid, quercetin
3 important amino acids, alanine, glycine and glutamic acid, supplied in their free form for easy absorption.
No-quibble money back guarantee

Product Information
Prostex® has been reformulated to include a higher level of Beta Sitosterols from a natural plant source. This plant source has enabled us to add a significantly higher level of these important 'actives', than was in the original Prostex® formula and a level which matches current research.

A full 320mg of extract of beta sitosterols
We're pleased to say that we insist on the highest strength concentrated extract where the beta sitosterol level is standardised to provide the full 320mg of these 'active' compounds (in 2 tablets). Many similar products contain less than half this amount!

Twice the NRV* for vitamin D
We've taken the opportunity to add a decent level of vitamin D (10µg per 2 tablets), recognising the important role it plays in the normal function of the immune system and healthy inflammatory response. * NRV (Nutrient Reference Value)

With added zinc and pure quercetin.
A healthy level of zinc at 15mg, which contributes to the maintenance of normal testosterone concentrations in the blood and the protection of cell constituents from oxidative damage. And a relevant level of the important bioflavonoid quercetin in each tablet.


Daily Intake
Take 2 tablets daily with a meal. Do not exceed recommended daily dose. Food supplements should not replace a balanced diet and healthy lifestyle.
Formula
Thiamine (Vitamin B1)
10mg
Riboflavin (Vitamin B2)
10mg
Ingredients
Calcium Carbonate, Cellulose, Phytosterol Complex, Vitamin C (Ascorbic Acid), Vitamin E (dl-alpha Tocopherol), Glycine, L-Alanine, L-Glutamic Acid, Tablet Coating (Methylcellulose, Colours: Titanium Dioxide & Copper Chlorophyllin, Glycerin), Magnesium Stearate, Silicon Dioxide, Quercetin Dihydrate, Crosslinked Cellulose Gum, Zinc Citrate, Thiamine Mononitrate, Riboflavin, Glycerine, Vitamin D3.
Suitable For
This product is suitable for all adults.This product is suitable for vegetarians.
Cautions/Allergies
This product is free from wheat, yeast, dairy, soya, nuts and shellfish.This product is free from gluten containing ingredients
You Could Also Consider These Prostex & Saw Palmetto Products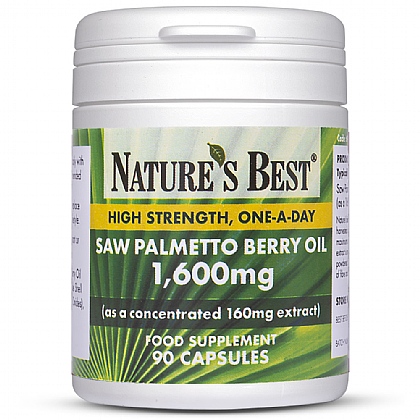 Saw Palmetto 1440mg, High Strength Purest Grade Extract
4.7/5 based on

158 customer reviews
90 Capsules, 3 month's supply, 1 a day
Highly concentrated, standardised extract of pure grade saw palmetto berries. Up to 12 times stronger than cheap powdered berries!
£14.95
Add to basket
"Effective"
By
Anonymous
, 09 Aug 2020
To aid ageing symptoms as I get older
Recommend to a friend: Yes
How much has this product helped you?
By
Geraldine Williams
, 06 Aug 2020
Recommend to a friend: Yes
How much has this product helped you?
"not sure of effectiveness"
By
Ian Hunter
, 05 Aug 2020
Prostrate ?
Recommend to a friend: Don't know
Thank you for taking the time to leave a review.

Research has shown that beta sitosterols may help to reduce the conversion of testosterone to dihydrotestosterone (DHT) in the body. It is thought that raised DHT levels are associated with an increased chance of developing Benign Prostate Hyperplasia (BPH).
Nature's Best Nutrition Advice:
How much has this product helped you?
"I take Two daily"
By
John Hammond
, 03 Aug 2020
I don't know if it works or not. Some nights I need to pee two/three times , other nights I sleep through. My doctor won't commit and says they won't do any harm
Recommend to a friend: Don't know
How much has this product helped you?
"This really works"
By
Richard Cole
, 22 Jul 2020
I used to have to go to the toilet 2 or 3 times a night but since taking Prostex I only get up once.
Recommend to a friend: Yes
How much has this product helped you?