Prostex®, Highest Strength Beta Sitosterols
90 Tablets, 1+ month's supply, 2 a day
With 15mg zinc, which contributes to the maintenance of normal testosterone concentrations
Relevant levels of the important bioflavonoid, quercetin
3 important amino acids, alanine, glycine and glutamic acid, supplied in their free form for easy absorption.
No-quibble money back guarantee
Product ID: 697
With 15mg zinc, which contributes to the maintenance of normal testosterone concentrations
Relevant levels of the important bioflavonoid, quercetin
3 important amino acids, alanine, glycine and glutamic acid, supplied in their free form for easy absorption.
No-quibble money back guarantee
Product Information
Prostex® has been reformulated to include a higher level of Beta Sitosterols from a natural plant source. This plant source has enabled us to add a significantly higher level of these important 'actives', than was in the original Prostex® formula and a level which matches current research.

A full 320mg of extract of beta sitosterols
We're pleased to say that we insist on the highest strength concentrated extract where the beta sitosterol level is standardised to provide the full 320mg of these 'active' compounds (in 2 tablets). Many similar products contain less than half this amount!

Twice the NRV* for vitamin D
We've taken the opportunity to add a decent level of vitamin D (10µg per 2 tablets), recognising the important role it plays in the normal function of the immune system and healthy inflammatory response. * NRV (Nutrient Reference Value)

With added zinc and pure quercetin.
A healthy level of zinc at 15mg, which contributes to the maintenance of normal testosterone concentrations in the blood and the protection of cell constituents from oxidative damage. And a relevant level of the important bioflavonoid quercetin in each tablet.


Daily Intake
Take 2 tablets daily with a meal. Do not exceed recommended daily dose. Food supplements should not replace a balanced diet and healthy lifestyle.
Formula
Thiamine (Vitamin B1)
10mg
Riboflavin (Vitamin B2)
10mg
Ingredients
Calcium Carbonate, Cellulose, Phytosterol Complex, Vitamin C (Ascorbic Acid), Vitamin E (dl-alpha Tocopherol), Glycine, L-Alanine, L-Glutamic Acid, Tablet Coating (Methylcellulose, Colours: Titanium Dioxide & Copper Chlorophyllin, Glycerin), Magnesium Stearate, Silicon Dioxide, Quercetin Dihydrate, Crosslinked Cellulose Gum, Zinc Citrate, Thiamine Mononitrate, Riboflavin, Glycerine, Vitamin D3.
Suitable For
This product is suitable for all adults.This product is suitable for vegetarians.
Cautions/Allergies
This product is free from wheat, yeast, dairy, soya, nuts and shellfish.This product is free from gluten containing ingredients
You Could Also Consider These Prostex & Saw Palmetto Products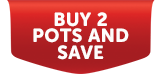 Saw Palmetto 1600mg, High Strength Purest Grade Extract
4.7/5 based on

227 customer reviews
90 Capsules, 3 month's supply, 1 a day
Highly concentrated, standardised extract of pure grade saw palmetto berries. Up to 12 times stronger than cheap powdered berries!
From £14.95
View Product
"Works Well"
By
Sandra Morby
, 19 Jul 2021
Been of a certain age, this product has really helped
Recommend to a friend: Yes
How much has this product helped you?
By
John Holmes
, 16 Jun 2021
Now in my 60s, I am keen to maintain my health, particularly the areas that affect people of my age.
Recommend to a friend: Don't know
How much has this product helped you?
"This is Important"
By
David Richards
, 31 May 2021
This product comes with an advice card from Nature''s Best urging you to get a GP''s check-up. I did this and I am now on a prostrate cancer pathway - not good news but thanks to Nature''s Best, I am getting something done. I can''t review this product but I can review Nature''s Best "customer care" which is excellent.
Recommend to a friend: Yes
How much has this product helped you?
"The product has definitely helped"
By
Anonymous
, 24 May 2021
I measure the products effectiveness by a reduction from 2 to 3 visits to the bathroom at night down to one. I have reodered to maintain this improvement.
Recommend to a friend: Yes
How much has this product helped you?
"Remarkable improvement"
By
Anonymous
, 04 May 2021
I have had benign enlarged prostate for 20 years and kept it in check with Saw Palmetto. However, in the last year I found I was needing to go to the toilet at least twice a night instead of once, and when out and about the onset of urgency had become much more rapid and pressing.
It was getting so bad that I was considering surgery with all the attendant risks. Casting around for alternative solutions I came across beta-sitosterols, and a web search revealed that Nature''s Best''s Prostex provided the best combination of strength and affordability.
I have been taking Prostex for 4 months, and the improvement I began to notice within a week or two just gets better and better. Now I need at most one night time visit to the toilet and increasingly I am getting through the night without being woken.
The interval between trips to the loo when out and about has lengthened considerably, and the build up to needing to urinate has become much slower, so I feel much more in control.
Recommend to a friend: Yes
Thank you for taking the time to leave a review.

If you are not already doing so, we would suggest that you keep your doctor informed of any supplements that you are taking.

Nature's Best Nutrition Advice:
How much has this product helped you?