Ubiquinol 100mg
Highly absorbable form of CoQ10
Natural body-ready form of CoQ10
Each capsule contains 100mg of active ingredients
Fantastic value compared to high street brands
Ubiquinol is the 'new' form of CoQ10 which is billed as being an advance on the more widely used ubiquinone form of CoQ10 traditionally used in supplements. The body converts ubiquinone into ubiquinol before it can be used by the body and so theoretically, ubiquinol is a better form of ingredient to use in supplements.
We would not dispute this fact if the two ingredients were the same price; however ubiquinol is almost double the price! This means that any benefit that ubiquinol has over the more commonly used ubiquinone form needs to be assessed in terms of value for money. Bear in mind too that it's the ubiquinone form which has a long history of use. Coupled with this almost all studies demonstrating the benefits of CoQ10 have been conducted with this form.
Despite this we are pleased to add Ubiquinol to our product range for those people that want this form; and as ever our product offers excellent value for money compared to other products based on ubiquinol.
Product Information
Daily Intake
Take 1 capsule daily with a meal. Do not exceed recommended daily dose.
Food supplements should not replace a balanced diet and healthy lifestyle.
Formula
Ingredients
Sunflower Seed Oil, Capsule Shell (Gelatin, Glycerin, Colour: Iron Oxide), Ubiquinol, Silicon Dioxide.
Suitable for / Cautions
Suitable For
This product is suitable for all adults.
Cautions/Allergies
This product is free from wheat, yeast, dairy, soya, nuts and shellfish.
This product is free from gluten containing ingredients.
Do not take if pregnant or breast feeding.
This product is not suitable for vegetarians
You Could Also Consider These Co Q10 Products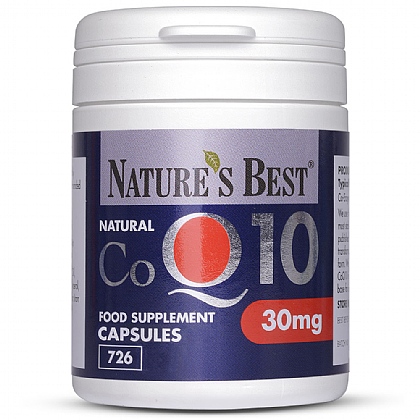 Co Q10 30mg
4.8/5 based on

112 customer reviews
Natural source, gelatin free capsules from just 7p per day
Pure CoQ10 in an oil base for easy absorption. Useful strength for use as an 'insurance policy'. Natural source, as used in clinical studies
£8.50
£6.95
View Product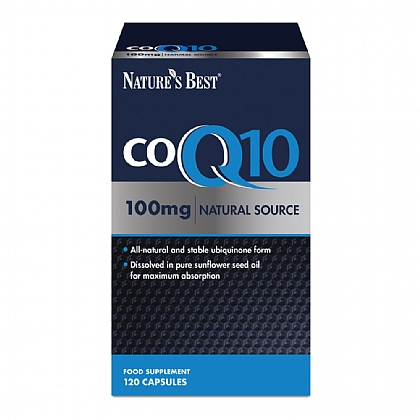 Co Q10 100mg
4.9/5 based on

310 customer reviews
Useful strength for those on statins
High strength. Excellent level for anyone on statins as they deplete CoQ10. Useful level for heart and gum health. In a vegetable oil base
£28
£22
View Product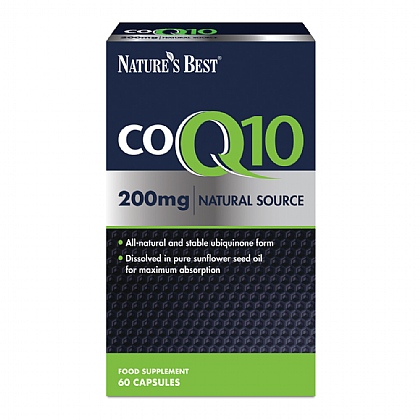 Co-Q10 200mg
4.8/5 based on

234 customer reviews
One of the UK's strongest top quality, natural source CO-Q10
The UK's strongest CoQ10 and fantastic value for money. Often recommended as part of a heart health regime, and to people on statins.
From £18.50
View Product
"Excellent Supplement"
By
Anonymous
, 06 Jun 2018
I used it for fertility purposes.
I had tried to conceive for four years prior to this with one failed IVF attempt.
My infertility issues were unknown after various tests but I did have low egg reserve due to my age (36) but was told this should not have been the cause of the issues.
After taking these (at 4 a day) I conceived my beautiful daughter after three months.
I am now restarting taking them to keep up with an energetic toddler and to help with my immunity and low energy levels. I'm convinced these are great supplements. I had tried everything fertility wise before trying these. I'm hoping they also help with my energy levels now.
Recommend to a friend: Yes
How much has this product helped you?
By
Anonymous
, 30 May 2018
I have been using Ubiquinol instead of Ubiquinone for several months now, but am yet to notice any increase in benefits by using this much more expensive version of CoQ10. However, it apparently is more effective for the older age group so I will continue for the time being.
Recommend to a friend: Don't know
How much has this product helped you?
"Virtually eliminated heart palpertations "
By
Colin Holdom
, 25 May 2018
I tried high dosage coq10 for over a year which reduced my heart palpertations to some degree, but 100mg ubiquinol, although quite expensive has virtually eliminated them. Ubiquinol is certainly more beneficial.
Recommend to a friend: Yes
How much has this product helped you?
"Easy to take "
By
Elizabeth Edwards
, 25 May 2018
I bought this product because my husband has a heart condition and he was recommended by our homeopath to take Q10.
I liked what I read in a health magazine that this product was the best to take.
It arrived really quickly too.
Recommend to a friend: Yes
How much has this product helped you?
"Excellent product "
By
BABAR AKRAM
, 29 Apr 2018
Recommend to a friend: Yes
How much has this product helped you?