Ubiquinol 100mg
Highly absorbable form of CoQ10
Natural body-ready form of CoQ10
Each capsule contains 100mg of active ingredients
Fantastic value compared to high street brands
Ubiquinol is the 'new' form of CoQ10 which is billed as being an advance on the more widely used ubiquinone form of CoQ10 traditionally used in supplements. The body converts ubiquinone into ubiquinol before it can be used by the body and so theoretically, ubiquinol is a better form of ingredient to use in supplements.
We would not dispute this fact if the two ingredients were the same price; however ubiquinol is almost double the price! This means that any benefit that ubiquinol has over the more commonly used ubiquinone form needs to be assessed in terms of value for money. Bear in mind too that it's the ubiquinone form which has a long history of use. Coupled with this almost all studies demonstrating the benefits of CoQ10 have been conducted with this form.
Despite this we are pleased to add Ubiquinol to our product range for those people that want this form; and as ever our product offers excellent value for money compared to other products based on ubiquinol.
Product Information
Daily Intake
Take 1 capsule daily with a meal. Do not exceed recommended daily dose.
Food supplements should not replace a balanced diet and healthy lifestyle.
Formula
Ingredients
Sunflower Seed Oil, Capsule Shell (Gelatin, Glycerin, Colour: Iron Oxide), Ubiquinol, Silicon Dioxide.
Suitable for / Cautions
Suitable For
This product is suitable for all adults.
Cautions/Allergies
This product is free from wheat, yeast, dairy, soya, nuts and shellfish.
This product is free from gluten containing ingredients.
Do not take if pregnant or breast feeding.
This product is not suitable for vegetarians
You Could Also Consider These Co Q10 Products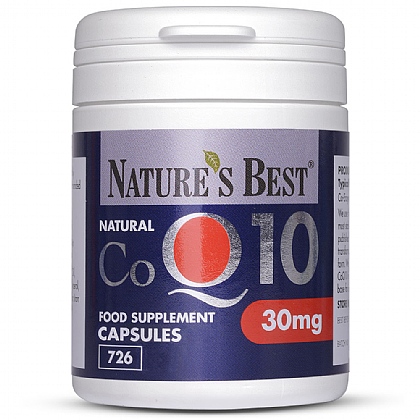 Co Q10 30mg
4.8/5 based on

95 customer reviews
Natural source, gelatin free capsules from just 7p per day
Pure CoQ10 in an oil base for easy absorption. Useful strength for use as an 'insurance policy'. Natural source, as used in clinical studies
£15.95
£12.95
View Product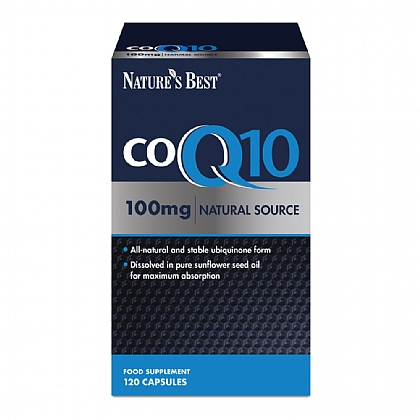 Co Q10 100mg
4.9/5 based on

283 customer reviews
Useful strength for those on statins
High strength. Excellent level for anyone on statins as they deplete CoQ10. Useful level for heart and gum health. In a vegetable oil base
£42
£34
View Product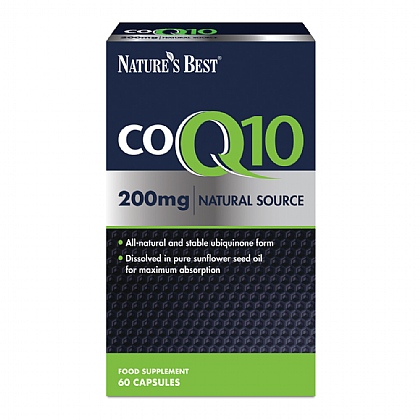 Co-Q10 200mg
4.8/5 based on

202 customer reviews
One of the UK's strongest top quality, natural source CO-Q10
The UK's strongest CoQ10 and fantastic value for money. Often recommended as part of a heart health regime, and to people on statins.
£35
£28.95
View Product
"blood pressure"
By
Anonymous
, 28 Feb 2018
I am a new user. drawn to product as the active element of Co Q 10.effectivenes for BP reduction unable to confirm
Product delivered on time , however was over packaged and would prefer less to mitigate and embrace environment
Recommend to a friend: Don't know
How much has this product helped you?
"Ubiquinol is better absorb in the body "
By
Janet Kelly
, 20 Feb 2018
I take this product ubiquinol because I take statins which deplete coenzyme q10 in the body
Recommend to a friend: Yes
How much has this product helped you?
"For CoQ10 levels."
By
Anonymous
, 14 Feb 2018
Seems effective for me.
Recommend to a friend: Yes
How much has this product helped you?
By
robin richardson
, 13 Feb 2018
Recommend to a friend: Don't know
How much has this product helped you?
"Really good supplement for energy"
By
Clare Funnell
, 08 Feb 2018
I keep coming back to Ubiquinol because I really do feel more energetic when I take it. I have taken it for years since hearing Barbara Cartland attributed her energy to CoQ10 and she was still writing novels in her 90's!
Recommend to a friend: Yes
How much has this product helped you?