Closely related to chives, wild garlic is a perennial plant that can often be found growing in the damp forests and marshlands of Britain and Europe. With its long, lanceolate leaves and ethereal white flowers, it's hard to miss these green spears blooming abundantly from the woodland floor in springtime. And thanks to its heady aroma, you'll generally smell this bulbous plant's strong, fragrant notes before you see it.

Wild garlic goes by many intriguing names: buckrams, gypsy's onions, ramsons, stinking Jenny, devil's garlic, and – perhaps, most interesting of them all – bear's garlic. It's widely understood that brown bears love wild garlic bulbs, hence its nickname. And bears are certainly onto something here: wild garlic is exceptionally delicious.

Both the flowers and leaves of wild garlic are edible and can be foraged for various dishes. Picked in March when young, the raw leaves can jazz up soups and sauces. The flowers, on the other hand, emerge between April and June, and can pack a punch to sandwiches and salads.


Foraging responsibly
Even though picking wildflowers is usually discouraged, foraging a small amount of wild garlic is generally allowed. Since this plant grows so freely, picking wild garlic for personal use won't be detrimental to the environmental landscape.

If you've never foraged before, wild garlic is an excellent 'gateway' plant. Wild garlic is easy to identify and blooms profusely. This plant loves damp ground and thrives in woodlands. The Woods at Roseberry Topping in North Yorkshire, Arnos Vale in Bristol, Gribbin Head in Cornwall, and Rampsholme Island, Derwentwater in Cumbria are some of the best places in the UK to catch a whiff of wild garlic in spring.

Still, you must always abide by the following foraging guidelines before you head out:
Always seek permission before foraging

Only forage from areas that have a plentiful supply

Never completely strip an area of plants

Always leave enough for wildlife

Avoid damaging natural habitats
Once you've found your perfect foraging spot, pick a handful of wild garlic leaves, taking care not to remove the bulbs.


Cooking with wild garlic
From pesto to pasta to pies, there are myriad, mouth-watering ways to cook with wild garlic. During spring, there's no reason to stock up on traditional garlic bulbs; this foraged counterpart should satisfy all your culinary needs.


Wild garlic pesto (serves 1-2)
Once you try this wild garlic pesto, it will be hard to look at any other variety…
Ingredients
100g wild garlic leaves
50g pine nuts or walnuts
4 tbsp. extra virgin olive oil
Grated Parmesan to taste
Freshly squeezed lemon juice to taste
Salt and pepper to taste


Method
Wash the garlic leaves and pat dry.

Place the garlic leaves, pine nuts or walnuts, extra virgin olive oil, and grated Parmesan in a high-powered blender until smooth.

Add the lemon juice and season to taste. At this point, you may want to add a little more extra virgin olive oil if you prefer a thinner consistency.

Mix into fresh pasta, serve with rustic bread, or enjoy as a delicious condiment.


Wild garlic soup (serves 4)
This is the ultimate comfort soup. Whip up a big batch and stick it in the freezer (it can keep up to 3 months).
Ingredients
2 medium white onions, finely chopped
500g Maris piper potatoes, diced
200g wild garlic leaves, chopped
1.2 litres of vegetable stock
Wild garlic flowers to garnish
A big glug of extra virgin olive oil
Salt and pepper to taste


Method
Heat a small amount of extra virgin olive oil in a large pan. Once hot, begin frying the onions. Cover and allow them to cook gently for 10 minutes or until soft.

Add the chopped potatoes and vegetable stock. Bring to the boil, cover, and then reduce to a simmer for around 20 minutes.

Wilt the wild garlic leaves for a few minutes in the hot soup.

Using a hand blender, liquidise the soup. Return to the pan and gently simmer.

Ladle into bowls and garnish with wild garlic flowers.


Goat's cheese and wild garlic pie (serves 12)
A delicious spin on the traditional Greek dish, spanakopita.
Ingredients
2 medium white onions, finely chopped
100g filo pastry
A big handful of rocket
A bunch of spring onions, sliced
40g fresh dill
250g wild garlic leaves
500g soft goat's cheese
5 free-range eggs, lightly beaten
50g fresh breadcrumbs
A good glug of extra virgin olive oil (and enough for greasing)
Salt and pepper to taste


Method
Heat the oven to 180C/160 fan/gas 4. Brush a 28cm x 6cm tin with a small amount of extra virgin olive oil.

Finely shred the wild garlic, dill, and rocket. Leave to one side.

In a large bowl, combine the goat's cheese, eggs, olive oil, breadcrumbs, and spring onions. Season to taste.

Add the shredded greens to the cheesy mixture. Mix thoroughly (you may want to get your hands involved here!).

Unravel the filo pastry, setting aside 2 sheets. Cover the filo pastry with a damp tea towel to prevent them from crisping up.

Brush the remaining sheets with a little extra virgin olive oil, then use each one to line the tin, layering and overlapping the sheets and leaving the edges overhanging. Continue until you've used all the sheets.

Pile the cheesy, garlicky mixture into the middle of filo pastry and gently fold the overhanging pastry over it. Uncover the remaining 2 sheets of filo pastry and brush with a little extra virgin olive oil. Loosely scrunch on top of the pie and brush with more extra virgin olive oil.

Bake in the oven for 1 hour or until golden. Remove from the oven and leave to rest of 15 minutes.

Serve with salad and yoghurt dressing.


You Might Also Like
---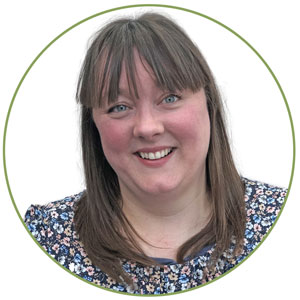 Keri
Keri Filtness has worked in the Nutrition Industry for 19 years. She is regularly called upon for her professional comments on health and nutrition related news. Her opinions have been featured by BBC3, Prima, Vitality, The Mirror, Woman's Own and Cycling Weekly, amongst others. She has also worked one to one with journalists, analysing their diets and health concerns and recommending changes and additions, where appropriate.

View More