Vitamin B50 Complex
Our most popular, and much stronger than high street products
Much stronger than many high street products
Fantastic value for money compared to other B-50s
The Nutritionists choice in an easy to swallow tablet form
High potency, one-a-day
Product ID: 603
Much stronger than many high street products
Fantastic value for money compared to other B-50s
The Nutritionists choice in an easy to swallow tablet form
High potency, one-a-day

Product Information
This is our most popular B Complex, with all the B's presented at much higher levels than you will find in typical supermarket products because we have formulated ours to provide significantly more than just the NRV levels. These higher levels are quite safe and often recommended by nutritionists, and are similar to the levels used in recent studies on memory in elderly patients.

Almost every biochemical process in the body requires B vitamins, including the release of energy from foods, the normal function of the immune system and the nervous system as well as the production of red blood cells. Folic acid and B6 play an important role in cardiovascular health through their role in the regulation of homocysteine in the blood.

If you think you need B Vitamins then this is a great product to try as the excellent potency will leave nothing to chance!
Daily Intake
Take 1 tablet daily with a meal. Do not exceed recommended daily dose.
Food supplements should not replace a balanced diet and healthy lifestyle.
Formula
Riboflavin (Vitamin B2)
50mg
Pantothenic Acid (Vitamin B5)
50mg
Ingredients
Cellulose, Thiamin Mononitrate, Pantothenic Acid (Calcium Pantothenate), Myo-Inositol, Riboflavin, Niacin (Nicotinamide), Choline Bitartrate, Anti-caking Agents (Stearic Acid, Silicon Dioxide & Magnesium Stearate), Para Amino Benzoic Acid, Tablet Coating (Hydroxypropyl Methylcellulose, Glycerine), Vitamin B6 (Pyridoxine HCl), Folic Acid, Vitamin B12 (Methylcobalamin), Biotin.
Suitable For
This product is suitable for all adults. This product is suitable for vegetarians and vegans.
Cautions/Allergies
This product is free from wheat, yeast, dairy, soya, nuts and shellfish.
This product is free from gluten containing ingredients.
Do not take if pregnant or breast feeding.
You Could Also Consider These Vitamin B Complexes Products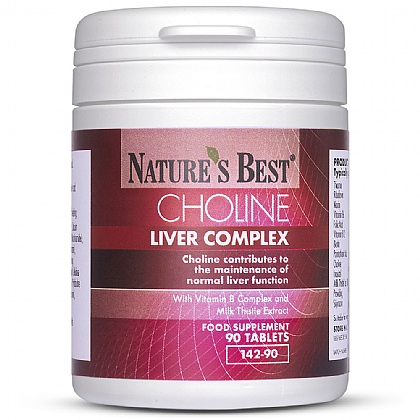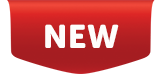 Choline Liver Complex
5/5 based on

5 customer reviews
One-a-day all-natural formula with all 8 essential B vitamins
Advanced formula with choline and specific B vitamins, which contributes to the maintenance of normal liver function. Convenient, one-a-day tablets.
£14.95
Add to basket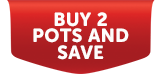 Vitamin B-100 Complex
4.9/5 based on

39 customer reviews
The UK's Strongest B Vitamin formula
The UK's strongest B-Complex for short term use, 2-3 months. For convalescence or for an energy boost. One-a-day.
From £11.95
View Product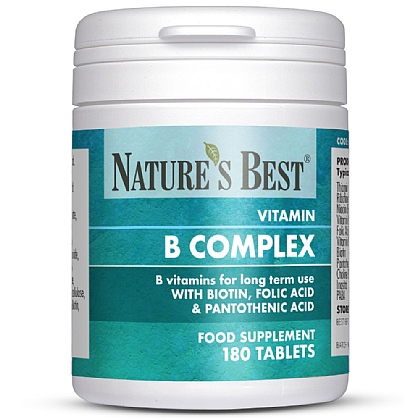 Multi-B Complex
4.9/5 based on

113 customer reviews
Moderate strength, the long term B-Complex
Perfect choice B-Complex for long term use or a great partner to any of our multis. Small, easy to swallow, one-a-day tablet. Fantastic value at 5p/day.
£7.95
Add to basket
By
Anonymous
, 16 Mar 2020
I take this product as l was informed by Nature's Best that it would be an ideal supplement for Nerve Pain.

It is too early to say if it is helping me, as l have only been taking this product for a short period.

However it is a well know fact that the Vitamin B family are good for
the nerves.
Recommend to a friend: Yes
Thank you for taking the time to leave a review.

This provides vitamin B12, along with all the other B vitamins, several of which are thought contribute to normal function of the nervous system. As with the majority of our products, this should be used daily for at least three months before the effects are assessed. It would be great if you could leave a review after this time.
Nature's Best Nutrition Advice:
How much has this product helped you?
"For energy"
By
Fazela Khan
, 25 Feb 2020
It has helped me with tiredness. As I get older, I feel I need it for boosting my energy.
Recommend to a friend: Yes
How much has this product helped you?
"Hope It Works For Me"
By
Anonymous
, 18 Feb 2020
I am hoping it helps with my nerve pain and my mind.

Have just started taking them.

High quality service from Nature's Best
Recommend to a friend: Yes
How much has this product helped you?
"I think it helps"
By
Phil Hack
, 17 Feb 2020
In my seventies so I think I need these little supplements to keep me ticking over. I can still do a 2 hour hilly cycle ride so I presume they are working.
Recommend to a friend: Yes
How much has this product helped you?
"My doctor advise this supplement "
By
Anonymous
, 16 Jan 2020
My doctor advised me to take the B COMPLEX. Almost all the supplements I'm taking I bought them from Natures Best. I believe their products are good quality.
Recommend to a friend: Yes
How much has this product helped you?