Vitamin B12 Tablets 1000µg, For the Reduction of Tiredness & Fatigue
180 Tablets, 6 month's supply, 1 a day
Small, easy to swallow 1-a-day tablets
Made to GMP standards
Great value fill size - 6 month's supply at less than 5p/day
High strength tablets will help support any diet
Super high strength tablets recommended by Practitioners
Product ID: 621
Small, easy to swallow 1-a-day tablets
Made to GMP standards
Great value fill size - 6 month's supply at less than 5p/day
High strength tablets will help support any diet
Super high strength tablets recommended by Practitioners
Product Information
Vitamin B12 is found mainly in animal based food sources such as meat, fish and dairy products, which is why it is an essential nutrient for vegetarians and vegans. Like all B vitamins, B12 is a water soluble nutrient, which is essential for normal red blood cell formation and contributes to the normal function of the immune system. And like most B vitamins it contributes to normal energy metabolism, the processes that release energy from foods. It is often recommended as a supplement for the elderly, who may have a compromised diet.
Also know as methylcobalamin or cobalamin, our Vitamin B12 1000µg comes with a quality guarantee due to rigorous UK testing. It also meets industry recognised "Gold Standard" in excellence.
Vitamin B12 is essential for:
Normal energy metabolism
Reduction of tiredness and fatigue
Normal function of the immune system
Normal psychological function
Normal red blood cell formation
Normal function of the nervous system
Maintaining normal levels of the amino acid homocysteine in the blood
This is our highest strength and the most popular vitamin B12 in our range. Often recommended by Practitioners for those needing to maximum their levels of this nutrient. Our multi for the 50+ age group,
Multimax Advance®
, also has a high level at 50µg, as does our
B50 Complex
.
Some competitors offer time-release tablets, at a much higher price. Our expert Nutritionists say time-release is not necessary for this nutrient.
Read more about Vitamin B Levels here.
Daily Intake
Take 1 tablet daily with a meal. Do not exceed recommended daily dose.
Food supplements should not replace a balanced diet and a healthy lifestyle.
Formula
Ingredients
DiCalcium Phosphate, Cellulose, Anti-caking Agents (Silicon Dioxide, Stearic Acid,& Magnesium Stearate), Tablet Coating (Hydroxypropyl Methylcellulose & Glycerine), Vitamin B12 (Methylcobalamin).
Suitable For
This product is suitable for all adults. This product is suitable for vegetarians and vegans.
Cautions/Allergies
This product is free from wheat, yeast, dairy, soya, nuts and shellfish.
This product is free from gluten containing ingredients.
Frequently Asked Questions (0)
You Could Also Consider These Vitamin B12 (Methylcobalamin) Products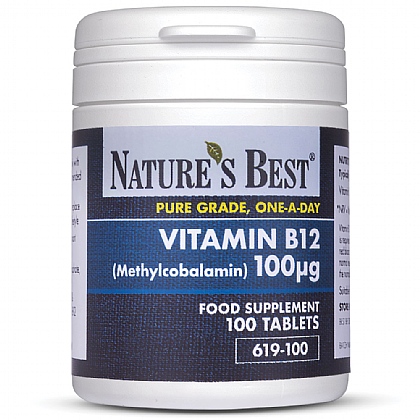 Vitamin B12 100µg (Methylcobalamin), For The Reduction Of Tiredness And Fatigue
4.9/5 based on

154 customer reviews
Contributes to Immune System Support, 100 Tablets, 3+ month's supply, 1 a day
Often chosen by vegetarians. Essential for red blood cell formation. High strength, from just 5.53p/day. Small, easy to swallow tablets. One-a-day.
£4.95
Add to basket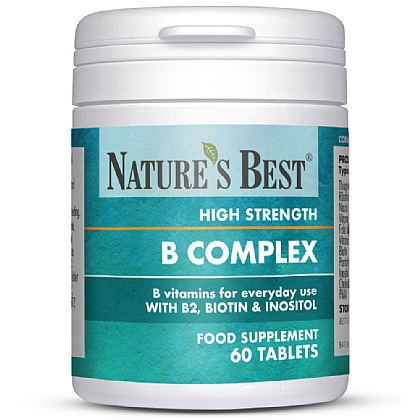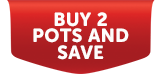 Vitamin B50 Complex, With B6, B12 & Folic Acid
4.9/5 based on

193 customer reviews
60 Tablets, 2 month's supply, 1 a day
Much stronger than high street products, try this one if you think you need a B Complex and want the best! Great value one-a-day
From £9.95
View Product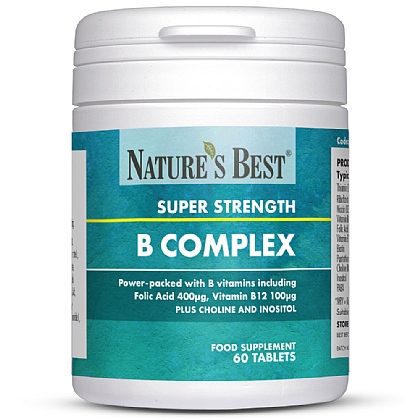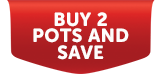 Vitamin B-100 Complex, High Strength B Vitamin Formula
4.8/5 based on

73 customer reviews
60 Tablets, 2 Month's Supply, 1 a day
The UK's strongest B Complex for short term use, 2-3 months. For convalescence or for an energy boost. One-a-day
From £13.50
View Product