Omega 3s for cats and dogs
For glossy coats and healthy joints
Relevant level of Omega 3's at higher levels than most pet shop brands
Easy to take, simply pierce capsules or add whole to food
Recommended by vets for cats and dogs
The oil undergoes a 5 stage purification process
Product ID: 198
Relevant level of Omega 3's at higher levels than most pet shop brands
Easy to take, simply pierce capsules or add whole to food
Recommended by vets for cats and dogs
The oil undergoes a 5 stage purification process

Product Information
These Omega 3 capsules will ensure your pet receives a regular intake of EPA and DHA fatty acids. These two nutrients are often missing from pet foods due to both cost and instability because these Omega 3s tend to go rancid when exposed to air, so dry 'complete' diets will contain little of these important nutrients.

Omega 3 products are routinely recommended by vets for both dogs and cats, and this product is an affordable way to improve your pets daily intake. Simply add the capsules to their food, or if they are fussy the capsules can be pierced and the contents squeezed on to the food. For maintaining healthy joints in dogs we also recommend glucosamine tablets.


Daily Intake
Cats: 1 capsule
Small dogs: 1 capsule
Medium dogs: 2 capsules
Large dogs: 2 capsules

For best results add capsules to food and then mix in well. Capsules can be pierced and squeezed onto food if necessary. A bowl of fresh water should always be available.
Do not exceed recommended daily intake.
Formula
Eicosapentaenoic Acid (EPA)
99mg
Docosahexaenoic Acid (DHA)
66mg
Ingredients
Composition:
Fish Body Oil 550mg, Capsule Shell (Gelatin, Glycerin).

Analytical Consitituents:
Protein: 0.14, Crude Fibre: 0.5, Fate Content: 87.5, Crude Ash: 0.1.
Suitable for / Cautions
Suitable For
A complementary food for use in dogs and cats only.
Cautions/Allergies
For animal use only. This product is for intermittent or supplemental feeding only.
For allergens see ingredients listed in bold.
You Could Also Consider These Pet Nutrition Products
Great Combinations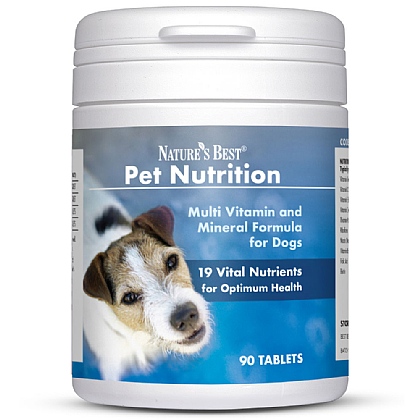 Multi Vitamin and Mineral for dogs
4.9/5 based on

99 customer reviews
Unique multi with unrivalled levels of nutrients for optimum health
The most comprehensive multi for dogs available in the UK. Formulated by experts to provide those nutrients that might be missing from their diets.
£5.95
£4.95
Add to basket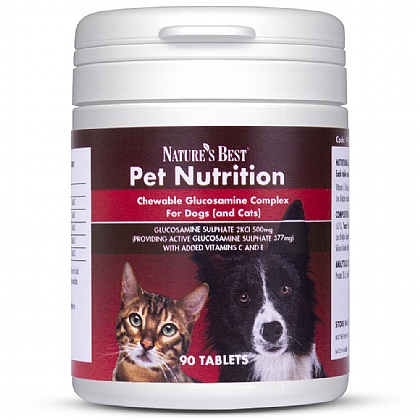 Glucosamine Complex for Dogs
4.9/5 based on

238 customer reviews
Perfect partner to Pet Omegas
With a unique combination of ingredients; glucosamine sulphate, vitamins C and E, this makes an ideal supplement for dogs.
£7.50
£6.50
Add to basket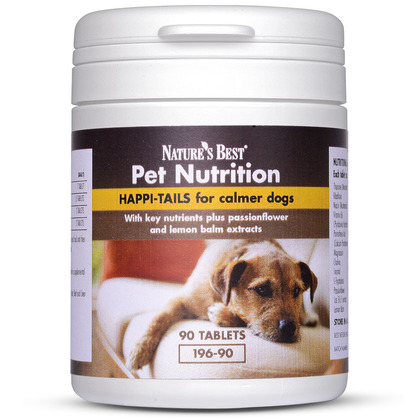 Happi-Tails for Calmer Dogs
4.7/5 based on

39 customer reviews
For calmer, happier dogs
Relieves anxiety and promotes calming. Easy to give due to its delicious beef and liver flavour.
£7.95
£6.95
Add to basket
By
Anonymous
, 12 Jul 2019
It has already improved the condition of our dogs' coats.
Recommend to a friend: Yes
How much has this product helped you?
"Peace of mind and joints!!"
By
Sandra Howard
, 10 Jul 2019
Just started our dog on this to help his joints and aid him as he gets older.
Recommend to a friend: Yes
How much has this product helped you?
"Very efficient "
By
Anonymous
, 08 Jul 2019
The cat is very fluffy and her hair gets very matted but she's looking sleeker and no fur ball matts!
Recommend to a friend: Yes
How much has this product helped you?
"Good product"
By
Jean Flanagan
, 03 Jul 2019
This is a very easy way to get the necessary goodness into Monti (Cairn terrier) . I have had 3cairns and they have all had it .

Recommend to a friend: Yes
How much has this product helped you?
"Great product "
By
Annie Hay
, 30 Jun 2019
To keep my senior dog healthy and keeps her coat so healthy and shiney
Recommend to a friend: Yes
How much has this product helped you?