Omega 3s for cats and dogs
For glossy coats and healthy joints
Relevant level of Omega 3's at higher levels than most pet shop brands
Easy to take, simply pierce capsules or add whole to food
Recommended by vets for cats and dogs
The oil undergoes a 5 stage purification process
These Omega 3 capsules will ensure your pet receives a regular intake of EPA and DHA fatty acids. These two nutrients are often missing from pet foods due to both cost and instability because these Omega 3s tend to go rancid when exposed to air, so dry 'complete' diets will contain little of these important nutrients.
Omega 3 products are routinely recommended by vets for both dogs and cats, and this product is an affordable way to improve your pets daily intake. Simply add the capsules to their food, or if they are fussy the capsules can be pierced and the contents squeezed on to the food. For maintaining healthy joints in dogs we also recommend glucosamine tablets.

Product Information
Daily Intake
Cats: 1 capsule
Small dogs: 1 capsule
Medium dogs: 2 capsules
Large dogs: 2 capsules

For best results add capsules to food and then mix in well. Capsules can be pierced and squeezed onto food if necessary. A bowl of fresh water should always be available.
Do not exceed recommended daily intake.
Formula
Eicosapentaenoic Acid (EPA)
99mg
Docosahexaenoic Acid (DHA)
66mg
Ingredients
Composition:
Fish Body Oil 550mg, Capsule Shell (Gelatin, Glycerin).

Analytical Consitituents:
Protein: 0.14, Crude Fibre: 0.5, Fate Content: 87.5, Crude Ash: 0.1.
Suitable for / Cautions
Suitable For
A complementary food for use in dogs and cats only.
Cautions/Allergies
For animal use only. This product is for intermittent or supplemental feeding only.
For allergens see ingredients listed in bold.
Great Combinations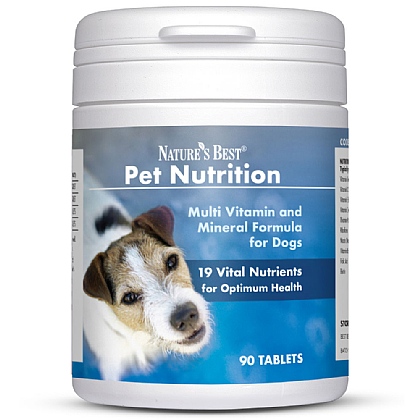 Multi Vitamin and Mineral for dogs
4.9/5 based on

93 customer reviews
Unique multi with unrivalled levels of nutrients for optimum health
The most comprehensive multi for dogs available in the UK. Formulated by experts to provide those nutrients that might be missing from their diets.
£5.95
£4.95
Add to basket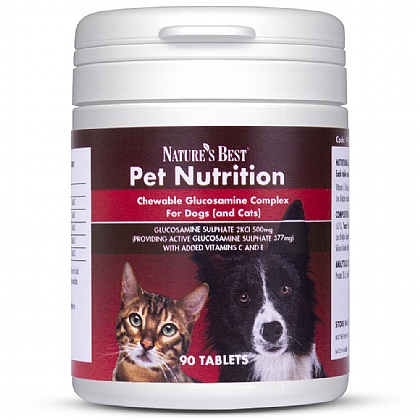 Glucosamine Complex for Dogs
4.9/5 based on

196 customer reviews
Perfect partner to Pet Omegas
With a unique combination of ingredients; glucosamine sulphate,
vitamins C and E, this makes an ideal supplement for dogs.
£6.95
£5.95
Add to basket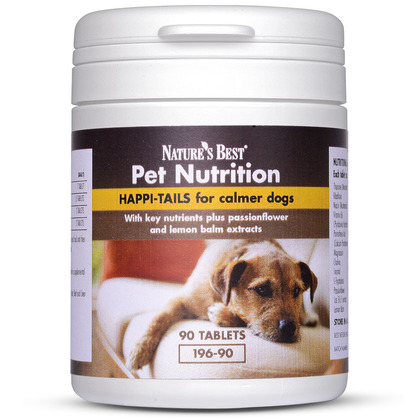 Happi-Tails for Calmer Dogs
4.7/5 based on

35 customer reviews
For calmer, happier dogs
Relieves anxiety and promotes calming. Easy to give due to its delicious beef and liver flavour.
£7.95
£6.95
Add to basket
You Could Also Consider These Pet Nutrition Products
Omega 3s for cats and dogs
"Great Product for my Dogs"
By
Anonymous
, 04 Jan 2019
Fish contains a lot of Omega 3 which apart being beneficial to humans is also beneficial to cats and dogs.

Instead of giving them real fish which can be very time consuming to remove all the fish bones, these tablets provide the daily dose required and my dogs love it.

You can put it in their bowl with their feed and the tablet is very similar in size to the dog food kibble that I feed my dogs and they eat it without any issues.

I will be buying this product again today since it is excellent value for money.
Recommend to a friend: Yes
How much has this product helped you?
Omega 3s for cats and dogs
"Dog omega 3 - Very good product."
My dog (chocolate labrador) has terrible skin problems and bald patches where her fur has fallen out.
Nature''s Best Omega 3 has solved these problems entirely.
I have tried having periods when I have not given her these capsules but soon her fur reverts to what it was like before.
I recommend these capsules.
Recommend to a friend: Yes
How much has this product helped you?
Omega 3s for cats and dogs
By
Evelyn Fairlie
, 16 Dec 2018
I felt the older my dogs are becoming they needed something extra in their diet. Found these and quite happy with them. Dogs take them no bother with their food.
Recommend to a friend: Yes
How much has this product helped you?
Omega 3s for cats and dogs
"An effective product"
By
Anonymous
, 14 Nov 2018
My Border Terrier is 12 and had shown signs of hesitating to jump over door steps and onto our low settee. It was relatively easy to get her to take the tablet even without food or disguising the taste. She has been on the daily tablet for a number of weeks and now she is moving more easily and is regularly found asleep on our bed!!!
Recommend to a friend: Yes
How much has this product helped you?
Omega 3s for cats and dogs
"Stiff Joints "
By
Francis Edwards
, 16 Oct 2018
My dog MISHKA is 13 years old and now thinks she is a puppy her joints ain''t so stiff after a course of OMEGA 3.
Recommend to a friend: Yes
How much has this product helped you?