Home

/

Exercise and blood sugar
Exercise and blood sugar


Exercise can affect blood sugar levels in different ways. Typically, being physically active can lower blood sugar levels, however, it does depend on the type of exercise, as conversely, blood sugar levels may also elevate. Here we explore the relationship between exercise and blood sugar behaviour.

What is blood sugar?

Blood sugar typically refers to the level of glucose that circulates in your blood. And this is mainly determined by the foods you eat. When you consume meals or foods containing carbohydrates, they're broken down into very simple molecules called glucose. This means you'll experience a spike in circulating blood sugar – which returns to baseline hours later – every time you eat them. Given how many meals and snacks we consume on a daily basis, our blood sugar levels oscillate constantly.

Why do we have blood sugar?

We couldn't function without blood sugar. We need it to fuel our muscles, tissues and organs. However, problems start to arise when we experience excessive spikes in our blood sugar levels. The variabilities caused by glucose spikes don't only increase the risk of blood sugar related conditions, but they can also lead to other health concerns.

Does exercise lower blood sugar?

Moving your body after eating means your muscles can quickly use glucose, which may help to balance your blood sugar levels. There's no better way to combat that all-consuming post-meal sleepiness.

Low blood sugar after exercise

Low blood sugar after exercise - often labelled exercise induced hypoglycaemia (EIH) is a sudden drop in your blood glucose levels after or during intensive exercise. Symptoms may include shakiness and extreme fatigue. Hypoglycaemia is caused when there is insufficient glucose in the blood to fulfil the body's energy demands. Eating a meal containing carbohydrates 1-2 hours ahead of exercise may be helpful. However, it is always best to consult your healthcare practitioner if EIH becomes a common occurrence.

High blood sugar after exercise

While some people experience a drop in blood sugar after exercise, it is also possible for the body to raise blood sugar levels in response to exercise. This is because some strenuous forms of exercise such as weightlifting, spin classes and sprinting, cause an exaggerated release of glucose-elevating hormones. Insulin is the body's solution to the rise in blood sugar and managing it is unique to each individual - work with your healthcare practitioner to understand the best route for you.

The best exercise to lower blood sugar

Finding your ideal type of exercise can help you to create a routine with exercise that fits with your everyday life. However, when it comes to managing blood sugar levels there are some factors to bear in mind.

Exercise after eating

Exercise at any time of the day is brilliant. But exercise, around an hour after eating, is especially great for your metabolic health and blood sugar levels. According to research, glucose levels peak within 90 minutes after a meal (15). If you can – and it's available to do so – consider doing some movement within 30 minutes of starting your meal.

Interval training

Don't worry; no one is asking you to slog away on the treadmill for 45 minutes after you eat (nor would you want to with a full stomach!). A short burst of low-to-moderate intensity activity is all you need to curb the glucose spike after eating. Aerobic movement draws on glucose in combination with protein and fatty acids in the body. So, a brisk post-meal stroll will help you burn through glucose at a moderate rate to flatten the spike without drawing on additional glucose.
Does walking lower blood sugar?
Although it's very easy to crash out in front of the TV after you eat, one study reported that a simple 15 minute post-meal walk may reduce blood sugar levels, which bodes well for preventing blood sugar conditions (16). The research revealed that a 2 minute walk after a meal may even help.
Exercise ideas
If a walk isn't accessible, consider moving in some other ways for 10 minutes after you eat. This could be anything you enjoy that encourages some form of exercise, however, here are some suggestions:

Dance to your favourite song

Do some yoga in front of the TV

Hoover and mop your living spaces

Climb the stairs in your house

Do some squats at your desk
Want to find out more?
Read more of our resources on health here. You can also reach out to our expert Nutrition Advice team via email, phone or Live Chat to receive free nutrition advice. No matter how small your query, they're happy to help.


FREE EXPERT NUTRITION ADVICE.


Call: 01892 352927
Email: nutrition@naturesbest.co.uk
Write: Nature's Best Ltd. Century Place, Tunbridge Wells, Kent, TN2 3BE
References
Erickson. M, Jenkins. N, McCully K. Exercise after You Eat: Hitting the Postprandial Glucose Target. Frontiers In Endocrinology. 2017;8.

Buffey AJ. et al., The Acute Effects of Interrupting Prolonged Sitting Time in Adults with Standing and Light-Intensity Walking on Biomarkers of Cardiometabolic Health in Adults: A Systematic Review and Meta-analysis. Sports Med. 2022;1765–1787. Available online: https://www.ncbi.nlm.nih.gov/pubmed/18441173



Related Posts


Disclaimer: The information presented by Nature's Best is for informational purposes only. It is based on scientific studies (human, animal, or in vitro), clinical experience, or traditional usage as cited in each article. The results reported may not necessarily occur in all individuals. Self-treatment is not recommended for life-threatening conditions that require medical treatment under a doctor's care. For many of the conditions discussed, treatment with prescription or over the counter medication is also available. Consult your doctor, practitioner, and/or pharmacist for any health problem and before using any supplements or before making any changes in prescribed medications.
---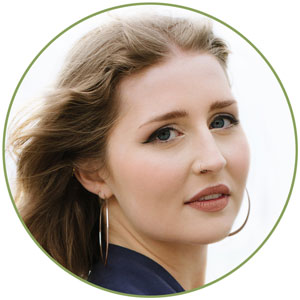 Olivia
Olivia Salter has always been an avid health nut. After graduating from the University of Bristol, she began working for a nutritional consultancy where she discovered her passion for all things wellness-related. There, she executed much of the company's content marketing strategy and found her niche in health writing, publishing articles in Women's Health, Mind Body Green, Thrive and Psychologies.

View More