Silica 200mg, Natural Source Extract From Bamboo
Highly Bioavailable Form, 90 Capsules, 3 month's supply, 1 a day
High Strength Silica 200mg, top quality from bamboo extract (not horsetail)
Easy to swallow, small, veggie capsules
Product ID: 780
High Strength Silica 200mg, top quality from bamboo extract (not horsetail)
Easy to swallow, small, veggie capsules
Product Information
Silica is a trace mineral which is only required by the body in small amounts and whilst there is no NRV for silica, most nutritionists agree that a daily intake from our diet is important.

Silica is found in compounds called glycosaminoglycans, which are components of structural tissues such as arteries, tendons, skin, bones and cartilage.

Most silica supplements use silica extracted from horsetail but at Nature's Best we prefer to use bamboo gum as a source of natural silica. Bamboo gum contains over 90% organic silica, which is more than 10 times the level found in the widely used horsetail plant, where the level is as low as 5-7%.
Good dietary sources of silica include grains such as oats, barley and rice, although refining processes can strip much of this mineral away.

Silica has become a popular supplement for healthy skin and joint health.
Daily Intake
Take 1 capsule daily with a meal. Do not exceed recommended daily dose.
Food supplements should not replace a balanced diet and healthy lifestyle.
Formula
Powdered Bamboo Extract
266mg
Ingredients
Bamboo Powder Extract (Bambusa arundinacea), Capsule Shell (Hydroxypropyl Methylcellulose), Bulking Agent (White Rice Powder), Anti-caking Agent (Magnesium Stearate).
Suitable For
This product is suitable for all adults. This product is suitable for vegetarians and vegans.
Cautions/Allergies
This product is free from wheat, yeast, dairy, soya, nuts and shellfish.
This product is free from gluten containing ingredients.
This product is not suitable during pregnancy or breast feeding.
Frequently Asked Questions (0)
You Could Also Consider These Silica Products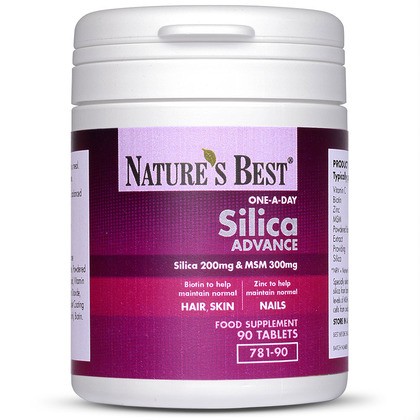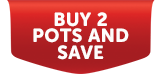 Silica Advance, With Key Nutrients Biotin, Zinc and MSM
4.9/5 based on

144 customer reviews
For Hair, Skin & Nails, 90 Tablets, 3 month's supply, 1 a day
Silica Advance has been formulated by nutrition experts to provide nutrients key to the health of our hair, skin and nails.
From £13.95
View Product
"Good value"
By
Anthony Kamson
, 24 Dec 2021
Quite Good
Recommend to a friend: Yes
How much has this product helped you?
"Improves Condition"
By
Terri Whittingham
, 08 Nov 2021
Since taking this product have noticed a definite improvement in the condition of my hair and nails . Stronger and healthier.
Recommend to a friend: Yes
How much has this product helped you?
"Natural bamboo great, and extremely effective at strengthening bones"
By
Anonymous
, 10 Jul 2021
I take this product to improve and protect my bone structure, it is a natural product and it really works for me. Bamboo is a natural and exceptionally strong plant. Silica is the source substance to build strong bones. I am old my finger nails get soft and weak the outward sign of what is happening to my internal bone structure. I find that within a week of taking this supplement my finger nails get stronger, so it helps the internal bones as well, but I cannot see those and as brittle bones increase with age, it is a good source to protect bones. I whole heartedly recommend this product. It works very well for me. Also it is a natural plant and I am very careful about what I put in my body. This is the only product that I found ticks all my requirements for this objective.
Recommend to a friend: Yes
How much has this product helped you?
"Brilliant!"
I take one capsule a day. Within days my nail which grow fast but are soft has become harder as per usage.
Gives me stronger nails and hair.
I''m happy to continue using. In fact this is my third order!
Recommend to a friend: Yes
How much has this product helped you?
By
Anonymous
, 14 Jun 2021
Recommend to a friend: Yes
How much has this product helped you?