Evening Primrose Oil 1000mg With Pure Starflower Oil
High GLA 12%, 180 Capsules, Up to 6 month's supply
Higher Strength at 12% GLA
Stronger Than Straight Evening Primrose Oil
With 10mg Vitamin E (83% NRV)
Veggie- Friendly Capsules
Product ID: 530
Higher Strength at 12% GLA
Stronger Than Straight Evening Primrose Oil
With 10mg Vitamin E (83% NRV)
Veggie- Friendly Capsules

Product Information
We've made this one of the strongest evening primrose oil product available in the UK by blending it with pure starflower oil to raise the GLA to 12%, (most evening primrose products contain between 8-10% GLA). This makes the product great value for money as it is considerably cheaper than most straight evening primrose products available in the shops.

GLA is an Omega 6 fatty acid which can be made by the body but several studies have shown that a supplement is useful for some people. Evening primrose oil is still one of the most popular supplements, a status that is achieved by the simple fact that users find it makes a real difference.
Our other GLA products are shown below, with the strongest being the pure Starflower Oil product.Oil which is fortified with starflower oil.
Daily Intake
Take 1 capsule daily with a meal. Do not exceed recommended daily dose.
Food supplements should not replace a balanced diet and healthy lifestyle.
Formula
Evening Primrose Oil and Starflower Oil
1000mg
Gamma Linolenic Acid (GLA)
120mg
Ingredients
Evening Primrose Oil (65%), Starflower Oil (35%), Capsule Shell (Modified Starch, Glycerol, Gelling Agent: Carageenan), Vitamin E (as dl-alpha Tocopheryl Acetate).
Suitable For
This product is suitable for all adults. This product is suitable during pregnancy and breast feeding. This product is suitable for vegetarians and vegans.
Cautions/Allergies
This product is free from wheat, yeast, dairy, soya, nuts and shellfish.
This product is free from gluten containing ingredients.
If you suffer from epilepsy, consult your doctor before taking this product.
You Could Also Consider These Evening Primrose Oil Products
Evening Primrose Oil 1000mg, Guaranteed GLA
4.9/5 based on

134 customer reviews
With Vitamin E For Added Freshness, 180 Capsules, 6 month's supply, 1 a day
A pure oil containing 9% of the active ingredient called GLA plus 83% NRV of Vitamin E. Manufactured in the UK. Fantastic value.
£14.95
Add to basket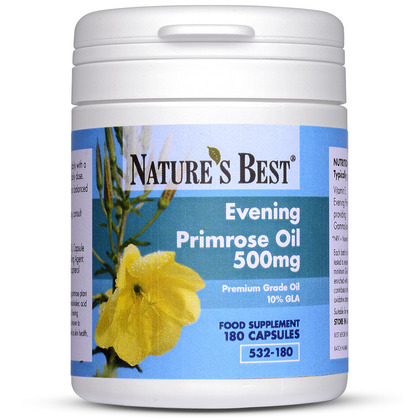 Evening Primrose Oil 500mg, Pure Grade Oil
4.9/5 based on

85 customer reviews
With A Guaranteed 10% GLA, 180 Capsules, 2+ Month's Supply
These are smaller easy-to-swallow vegetarian capsules containing pure refined oil with 10% of GLA. Great value for a high quality oil.
£7.95
Add to basket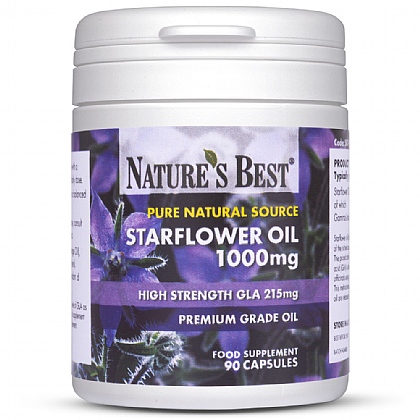 Starflower Oil 1000mg, High Strength
4.9/5 based on

192 customer reviews
With Nearly Double the Level of GLA as Evening Primrose Oil, 90 Capsules, 3 month's supply, 1 a day
A great one-a-day product with a massive 22% GLA giving 220mg per capsule. Vegetarian capsules.
£12.95
Add to basket
Great Combinations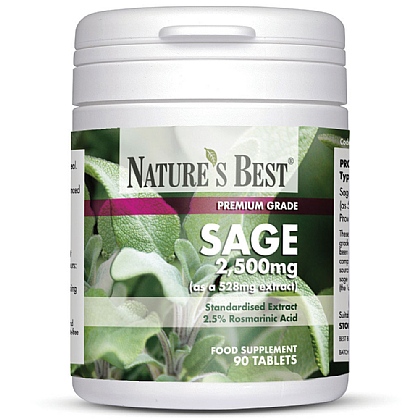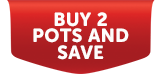 Sage 2500mg, High Strength
4.8/5 based on

412 customer reviews
Guaranteed Level of Active Rosmarinic Acid, 90 Tablets, 3 month's supply, 1 a day
High strength sage extract. This fascinating herb is popular with women going through the menopause and useful for memory.
From £12.20
View Product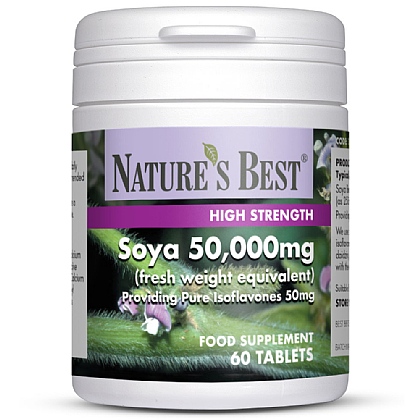 Soya Isoflavones 50mg, High Strength Extract
4.7/5 based on

219 customer reviews
From 50,000mg Whole Soya Beans, 60 Tablets, 1+ month's supply
One of the UK's top Soya Isoflavones. Popular with women going through the menopause. Notice the difference or your money back.
From £12.95
View Product
Vitamin B6 50mg (Pyridoxine), Aids The Regulation Of Hormonal Activity
5/5 based on

37 customer reviews
90 Tablets, 3 Month's Supply, 1 a day
Best value B6 available for this pharmaceutical grade. Taken daily by millions of women. Less than 3p per day, save on high street prices.
£4.50
Add to basket
"Excellent Product"
By
Anonymous
, 24 Nov 2020
Keeps my mood on a level. No more desperate mood swings. I combine this with St Johns Wort and it works a treat.
Recommend to a friend: Yes
How much has this product helped you?
By
Janice Duncan
, 07 Nov 2020
Recommend to a friend: Yes
How much has this product helped you?
"Works a treat.."
By
Jo Stanton
, 29 Oct 2020
I have been taking Evening Primrose Oil for over 10 years now, it definitely helps with breast tenderness when it''s that time of the month.
Recommend to a friend: Yes
How much has this product helped you?
"It makes a difference."
By
Pauline Pargeter
, 22 Oct 2020
To help with breast discomfort, I was advised to take it by a doctor I had seen, if I have missed doses for any reason I do notice, I try not to run out of it.
Recommend to a friend: Yes
How much has this product helped you?
"Evening Primrose Pain Gone"
By
Tracy Burch
, 18 Oct 2020
I was actually recommended to try this product by my mum as i have been suffering very severe period symptoms pain light headedness even fainting at times she said these used to help her so i saw these also had starflower oil in them which is also known to help these symptoms and thought i would try them... Well i have been taking them just over a month now and i can honestly say that while my symptoms are not completely gone the suffering is a lot less i have not passed out once since using these and the pain is almost completely non existent now so they definitely help relieve my issue and are well worth buying i have also noticed that i have less pain in my joints which is not something i originally bought these to help with but is a bonus benefit so thank you natures best these really are good.
Recommend to a friend: Yes
Thank you for taking the time to leave a review.

As supplements can take some time to build up and have an effect in the body, we would normally suggest reassessing your symptoms after three months. However, I am pleased to hear that you are already starting to find this product helpful.

Nature's Best Nutrition Advice:
How much has this product helped you?