Candaway®
A special high potency formula to help maintain a balance in the digestive system
High potency natural plant extracts
With relevant levels of cinnamon bark and extracts of olive leaf and fennel
Satisfied customers,most of our sales are repeat purchases
Try it at no risk, if it doesn't work we'll refund your money
Product ID: 126
High potency natural plant extracts
With relevant levels of cinnamon bark and extracts of olive leaf and fennel
Satisfied customers,most of our sales are repeat purchases
Try it at no risk, if it doesn't work we'll refund your money

Product Information

One of the most important factors that determine the health of the digestive system is the balance between the friendly bacteria and the less than friendly bacteria that live in the large intestines. And it's not just unfriendly bacteria we have to contend with but also certain yeasts, in particular the one called Candida albicans. In a healthy system the friendly bacteria dominate the unfriendly organisms and keep them in check. But if the system is disrupted through stresses such as poor diet, travel or illness then there may be an overgrowth of the less friendly organisms.

A healthy diet plus is the first step to rebalancing the system and taking probiotics and prebiotics is believed to help. And Candaway can be taken as part of a program designed to re-establish a healthy balance.

We've chosen specific high potency spices and herbs, that are thought to selectively affect the growth of micro-organisms, in particular yeasts.
Daily Intake
Take 2 tablets daily with a meal. Do not exceed recommended daily dose.
Food supplements should not replace a balanced diet and healthylifestyle.
Formula
Cinnamon Bark (as 150mg extract)
3750mg
Olive Leaf (as 180mg extract)
810mg
Oregano Leaf (as 100mg extract)
400mg
Fennel Seed (as 100mg extract)
400mg
Ingredients
Calcium Carbonate, Cellulose, Cinnamon Bark Extract, Oregano Leaf Extract, Fennel Seed Extract, Olive Leaf Extract, Tablet Coating (Hydroxypropyl Methylcellulose, Colours: Titanium Dioxide & Copper Chlorophyllin, Glycerine), Anti-caking Agents (Silicon Dioxide & Magnesium Stearate), Crosslinked Cellulose Gum, Stearic Acid.
Suitable For
This product is suitable for all adults. This product is suitable for vegetarians and vegans.
Cautions/Allergies
This product is free from wheat, yeast, dairy, soya, nuts and shellfish.
This product is free from gluten containing ingredients.
Do not take if pregnant or breast feeding.
Great Combinations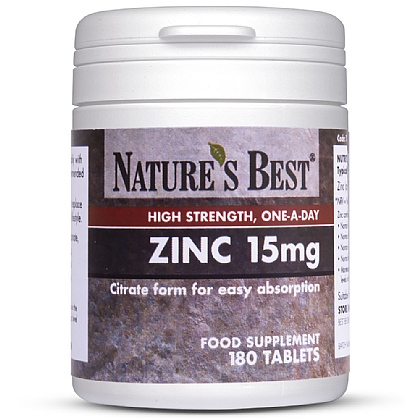 Zinc 15mg, High Strength
4.9/5 based on

132 customer reviews
Easily Absorbed Citrate Form, 180 Tablets, 6 month's supply, 1 a day
A highly absorbed citrate form of zinc with 15mg in each one-a-day and easy to swallow vegetarian tablet. Excellent value for money.
£5.90
Add to basket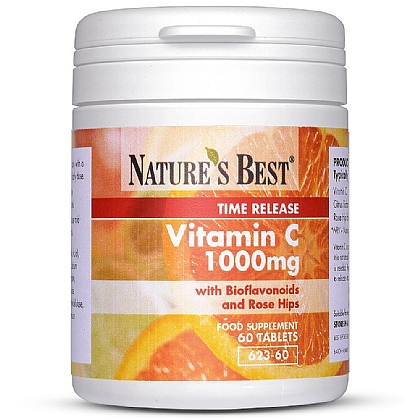 Vitamin C 1000mg, With Bioflavonoids and Rosehips
4.9/5 based on

304 customer reviews
Time Release Formula, 180 Tablets, 3 month's supply
Our most popular Vit C as it's longer acting and has bioflavonoids and rosehips. Made in the UK to GMP standards and from just 7.5p/day
From £5.95
View Product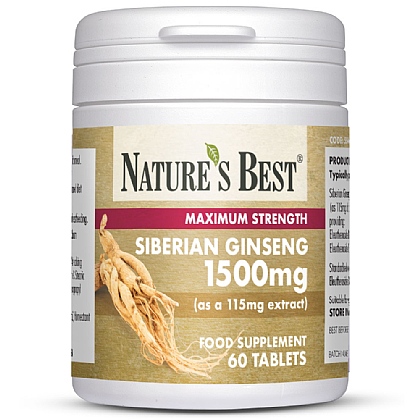 Siberian Ginseng 1500mg. Highly Researched 'Adaptogen'
4.9/5 based on

51 customer reviews
Guaranteed Level of Eleutherosides, 60 Tablets, 2 month's supply, 1 a day
One of the UK's strongest Siberian Ginseng products, that's hard to beat on potency and price. Helps maintain that 'get up and go' feeling.
£9.95
View Product
"Insurance"
By
Lorna Lea
, 26 Jun 2020
I was veri ill in 1999 with candidiasis and lost a lot of weight.
I had recently been eating a lot of sweets and I thought...I hope I dont get that again so I took Candaway containing products known to help get rid of candida,especially olive leaf. Since, Ive found out that cinammon is excellent for the body.I dont like it but I cant taste it in these tablets and I do feel better taking them.
Recommend to a friend: Yes
How much has this product helped you?
"Very effective "
By
Lisa Mulligan
, 18 Jun 2020
Would experience thrush every month around my period, since I''ve been taking these it has completely disappeared. Would highly recommend
Recommend to a friend: Yes
How much has this product helped you?
By
Peter Smith
, 29 Apr 2020
Recommend to a friend: Yes
How much has this product helped you?
"Reduces Insomnia For Some"
By
Catherine
, 01 Jan 2020
I used to wake up soon after 3am, and often failed to get back to sleep. This did not bother me undulY, because I would catch up the next night. Saw a TV program about sleep, and one lifetime insomniac tried a prebiotic. It worked for him, a former GP.
So I tried NB's candaway. It makes a huge difference to me, too. I take only one of these tablets, at bedtime. Have recommended to others - must check whether it works for them.
Recommend to a friend: Yes
Thank you for taking the time to leave a review.

This product would not be classed as a prebiotic and I am not aware of this being beneficial for supporting sleep. However, I am pleased to hear that you have found this product helpful.
Nature's Best Nutrition Advice:
How much has this product helped you?
By
Gordon Ritchie
, 14 Nov 2019
Recommend to a friend: Yes
How much has this product helped you?