Aquatone®
Green Lipped Mussel extract
Unique properties found in the edible green lipped mussel
Sourced from unpolluted waters
Specially coated tablets help to reduce odour
Made to Pharmaceutical GMP standards
Product ID: 159
Unique properties found in the edible green lipped mussel
Sourced from unpolluted waters
Specially coated tablets help to reduce odour
Made to Pharmaceutical GMP standards

Product Information
Aquatone® contains the pure extract of an edible green lipped mussel, Perna canalicus found only in the clear, unpolluted waters surrounding New Zealand. It is taken by millions of people throughout the world to help maintain joint mobility. Studies suggest the active principle in Aquatone® resides in a protein fraction and that its properties are unique to this type of mussel and not demonstrated by other types of shellfish.

In order to appreciate its potential, Aquatone® should be taken for a minimum of four to eight weeks. Many customers choose to take it alongside glucosamine as part of a programme to maintain healthy joints.

Daily Intake
Take up to 3 tablets daily with a meal. Do not exceed recommended daily dose.
Food supplements should not replace a balanced diet and healthy lifestyle.
Formula
Green Lipped Mussel extract
350mg
Ingredients
DiCalcium Phosphate, Green Lipped Mussel (Mollusc) Extract, Cellulose, Tablet Coating (Methylcellulose, Colours: Titanium Dioxide & Copper Chlorophyllin, Glycerin), Silicon Dioxide, Stearic Acid, Magnesium Stearate.
Suitable For
This product is suitable for all adults.
Cautions/Allergies
For allergens see ingredients listed in bold.
This product is free from wheat, yeast, dairy, soya, and nuts.
This product is free from gluten containing ingredients.
Do not take if pregnant or breast feeding.
This product is not suitable for vegetarians.
You Could Also Consider These Glucosamine and Associated Products Products
Great Combinations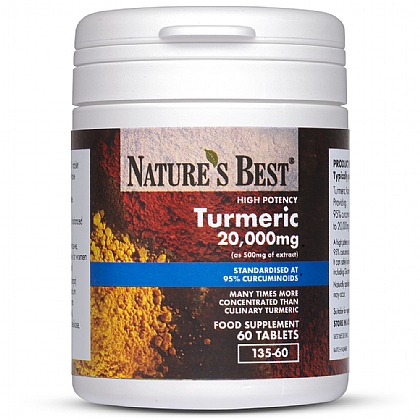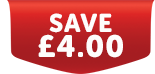 Turmeric 20,000mg, 95% curcumins
4.8/5 based on

1416 customer reviews
UK's strongest and purest, 60 Tablets, 2 month's supply, 1 a day
A perfect partner to glucosamine. Also used as a digestive. One of the UK's strongest and purest one-a-day formulas.
From £14.95
View Product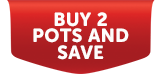 Glucosamine Sulphate, Full Strength Formula
4.9/5 based on

712 customer reviews
360 Tablets, 6 month's supply
Full strength glucosamine, fantastic value for UK-made tablets. Made in the UK to GMP standards. Taste-free coated tablets.
From £7.50
View Product
"I think I may have to take this supplement for a while before noticing any benefits. "
By
Anne Stuart
, 11 Aug 2020
I started taking green lipped mussel extract after my elderly dog was prescribed it !! I did take it years ago and remembered it being useful. I do a lot of gardening and play a lot of tennis so suffer from stiff fingers at times. I don''t notice much improvement yet but I have only been taking it for a couple of weeks and I think it will need longer than that to have any real effect.
Recommend to a friend: Yes
Thank you for taking the time to leave a review.

As with the majority of our products, this should be used daily for at least three months before the effects are assessed. It would be great if you could leave a review after this time.

Nature's Best Nutrition Advice:
How much has this product helped you?
"Great supplement "
By
Andrew Mills
, 14 Apr 2020
Been using these and finding I don't need to have pain killers as often.
A big help to me
Recommend to a friend: Yes
How much has this product helped you?
"They feel like new knees."
By
vincent backhouse
, 21 Feb 2020
I have used Green Lipped Mussel Extract for eight years or more. I discovered Aquatone while searching for a new source and have found it to be of very good quality. The big pills worried me at first but they slip down easily.They taste like I expected. Not harsh at all and their cost is affordable. I recommend purchasing Aquatone without any reservations. This product has helped me enormously and I for one will continue to use it.
Recommend to a friend: Yes
How much has this product helped you?
"Think this works!"
By
Anonymous
, 08 Nov 2019
We keep buying this as it seems to help our joints. One of us has osteo-arthritis and the other rheumatoid arthritis and it seems to help both of us. Obviously can''t expect total ''cure'', but things do seem to have eased off since taking Aquatone, so we continue.
Recommend to a friend: Yes
How much has this product helped you?
"Appears to work!!"
By
Anita Wheeler
, 08 Aug 2019
I have had arthritis in my hands for several years, I have had surgery on both thumbs. This was a trapeziectamy with ligament reconstruction. That surgery was successful although I still have some pain when typing alot.
I started having pain in my left foot and right hip around 8 months ago. I saw a specialist for my foot and had some new insoles made as I previously had plantar fasciitis. The scan on my foot discovered arthritis in my talenvicular joint, I also had severe swelling.
I also had an x ray on my hips with arthritus showing in both.
I had been taking glucosamine and chondroitin gold for many years, so I decided to research any changes i could make to my diet and possibly supplements as I do not want a steroid injection in my foot and hope to deter surgery on my hip.
I read the reviews on natures best green lipped muscle and thought I''d try it....my pain and inflammation are both very much improved, even after 3 weeks.
I think this may also be to slight changes in my diet
Recommend to a friend: Yes
How much has this product helped you?