Branched Chain Amino Acids (BCCA), Pure Grade & Free Form For Easy Absorption
Contributes To Supporting Strength & Muscle Gains, 180 Capsules
Supports strength & muscle gains
500mg of BCAA's per capsule
Perfect either during or after training
Pure grade, free-form for easy absorption
Product ID: 364
Supports strength & muscle gains
500mg of BCAA's per capsule
Perfect either during or after training
Pure grade, free-form for easy absorption
Product Information
Branched Chain Amino Acids (BCAA's) are key to supporting strength and muscle gains and these super convenient capsules are perfect for those on the go. The Branched Chain Amino Acids leucine, valine & isoleucine need to be presented together as they work as a team and are chiefly responsible for promoting muscle protein synthesis, ideal for those pursuing strength & muscle gains. These special amino acids may also be useful in delaying mental fatigue in endurance exercise.

BCAA's make up 33% of muscle protein, making them of special importance to people who train regularly. This product is formulated with what is termed 'free form' amino acids that have been independently produced and then combined in the optimal 2:1:1 ratio. Some cheaper BCAA (Branched Chain Amino Acids) products just contain hydrolysed soya protein as the source of the amino acids whereas our product provides the pure- grade of amino acids used in -clinical nutrition products. BCAA's are extremely popular pre, intra and post workout. Our BCAA'S come in a handy capsule form, a highly cost effective way to add them to your diet.
Daily Intake
Take 6 capsules 30 minutes before or directly after training. Do not exceed recommended daily dose.
Food supplements should not replace a balanced diet and healthy lifestyle.
Formula
Ingredients
L-Leucine, L-Isoleucine, L-Valine, Capsule Shell (Methylcellulose), Cellulose, Silicon Dioxide, Magnesium Stearate.
Suitable For
This product is suitable for all adults. This product is suitable for vegetarians.
Cautions/Allergies
This product is free from wheat, yeast, dairy, soya, nuts and shellfish.
This product is free from gluten containing ingredients.
Do not take if pregnant or breast feeding.
Questions & Answers (0)
You Could Also Consider These Amino Acids Products
L-Glutamine Powder, Perfect Partner For High Intensity Training
5/5 based on

39 customer reviews
Perfect For Adding To Post Workout Shakes, 500 grams, 1+ Month's Supply
In powder form to allow larger intakes of this versatile nutrient. Favoured by sports trainers to help recovery from exercise. Just 8p per gram
£19.95
Add to basket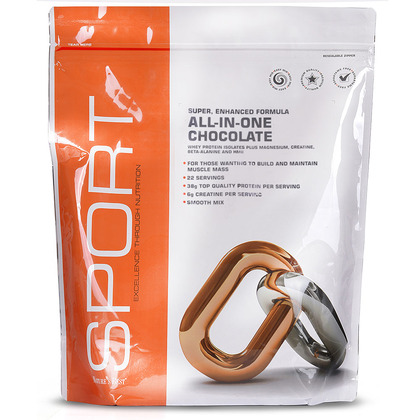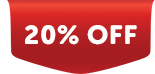 Chocolate All in One, Contributes To Normal Muscle Function & Protein Synthesis
4.9/5 based on

31 customer reviews
Contains 38g Of Protein Per Serving, 1450 grams
This economical whey offers 80% protein per 30g serving. Easy to digest, ideal post workout or for smoothies. Available in 6 delicious flavours.
From £26.95
View Product
"First foray into free-form Amino acids"
By
Anonymous
, 09 Nov 2021
Easy to take, firstly no longer energy-less during workout. Noticeably able to train harder for longer, I feel like I am building muscle, lifting more ! In reality too early for measurable results but I feel energised and more capable during my workout, Impressive stuff !
Recommend to a friend: Yes
How much has this product helped you?
By
Chris Williams
, 05 Feb 2021
The product is good , a good quantity of capsules for the money
Recommend to a friend: Yes
How much has this product helped you?
"Great pre and post workout.."
By
Tim Rich
, 07 Nov 2020
I use Natures Best Sport BCAA''s to aid recovery on training days..
Recommend to a friend: Yes
How much has this product helped you?
"Seems ok?"
By
Anonymous
, 23 Apr 2020
Only just started using this Nature's Best product. Have used similar but another brand so we'll see and time will tell!
Recommend to a friend: Yes
Thank you for taking the time to leave a review.

As with the majority of our products, this should be used daily for at least three months before the effects are assessed. It would be great if you could leave a review after this time.

Nature's Best Nutrition Advice:
How much has this product helped you?
"Exercise"
By
Anonymous
, 25 Dec 2018
I use this product to help maintain muscle mass when dieting
Recommend to a friend: Yes
How much has this product helped you?