Whey Protein Powder - Unflavoured
High quality, made in the UK whey protein concentrate, fantastic value for money
With 24g of protein per 30g serving
A generous 33 servings per bag
A pure, premium grade whey protein isolate
Product ID: 347S
With 24g of protein per 30g serving
A generous 33 servings per bag
A pure, premium grade whey protein isolate
Product Information
Natures Best Unflavoured Whey Protein with added magnesium, uses superior whey concentrates and isolates to provide more protein per serving than many leading sports brands. Each 30g scoop provides 24g protein and less than 2g fat and 3g of carbs per serving.
As we age appetite can decrease which leads to our protein intake also decreasing, this is why whey protein is becoming popular with all ages, so whether it is walking through the hills, cycling or generally keeping fit protein is the key. You can use it as a snack meal or as an extra protein boost between meals. Simply mix with water or milk to produce a high protein shake in a choice of 4 delicious flavours. Use 30g of quick-mix powder per serving and take between 1-2 servings per day. If you are looking for something a little different try making this with warm milk, ideal if you have just got back from a ramble on cold day. Or add it to porridge to give you a protein kick at the beginning of the day. Nature's Best not only delivers a high quality 'manufactured in the UK' supplement€š- it's fantastic value for money too! If you are unsure or would like further information please contact one of our friendly Nutrition Advisors who would be happy to help.
View all our recipes...
*with the exception of Unflavoured Whey Protein
Daily Intake
Mix one level scoop (30g) with 200ml of cold water or skimmed milk (for the smoothest result, use a blender). We recommend 1-4 portions per day depending on your protein requirements. Take at any time in the day to boost your total protein intake. If you mix with skimmed milk you add an extra 8g of protein, plus 85 calories.
Formula
Typically
per 30g serving*
* When served with water
Amino Acid Profile
Typically per 30g serving
**=BCAA *=Essential Amino Acid
Ingredients
Protein Blend Whey Protein Concentrate (Milk, Soy), Whey Protein Isolate (Milk, Soy), Branched Chain Amino Acids (L-Leucine, Isoleucine, L-Valine),
Suitable For
This product is suitable for all adults. This product is suitable for vegetarians.
Cautions/Allergies
For allergens see ingredients listed in bold. Produced in a factory that handles, Eggs, Peanuts and Nuts.
This product is free from gluten containing ingredients.
Do not take if pregnant or breast feeding.
Frequently Asked Questions (0)
You Could Also Consider These Protein Powder Products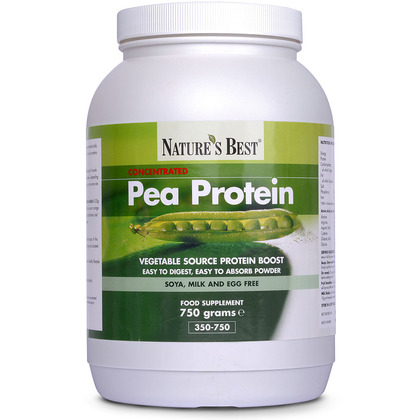 Pea Protein, With 16g Of Protein Per Serving
4.9/5 based on

42 customer reviews
750 grams, 37 servings, 1 month + supply
Fantastic source of concentrated protein, high in BCAA and arginine. Powder with unsweetened mild taste. Great for slimmers, sports or people recovering from illness.
£14.95
Add to basket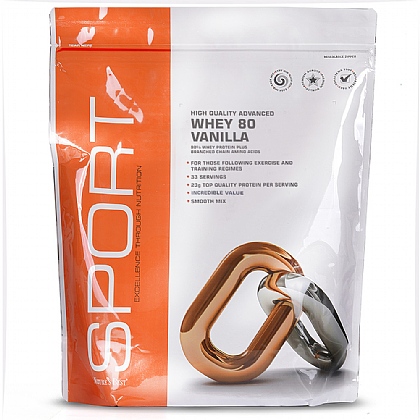 WHEY Protein 80
4.8/5 based on

12 customer reviews
Great Value for only £18.95/Kg
A superior blend of protein at incredible value. This economical protein is perfect after training and provides a great way to increase daily protein.
From £20.95
View Product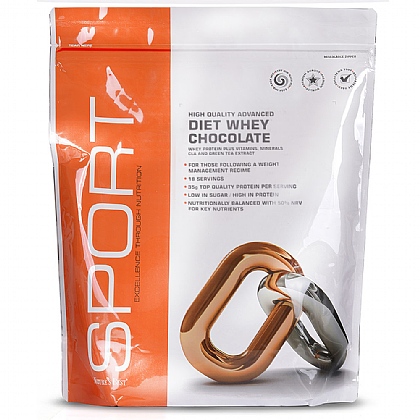 Diet Whey Protein Powder
4.8/5 based on

5 customer reviews
Whey protein plus vitamins, minerals, CLA and green tea extract
Nature's Best Diet Whey is a cutting edge weight loss product at the forefront of scientific research, a leading supplement that is unequalled in the industry
From £23.95
View Product
Great Combinations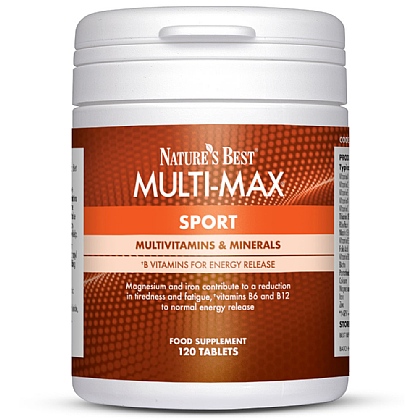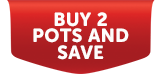 Multi-Guard® Sport for Men and Women
5/5 based on

27 customer reviews
Sports-specific multi vitamin tailor-made for sportspeople
One of the UK's best sports multis. High in magnesium, chromium, selenium and antioxidants. Formulated by sports nutrition experts. Pharmaceutical quality.
From £12
View Product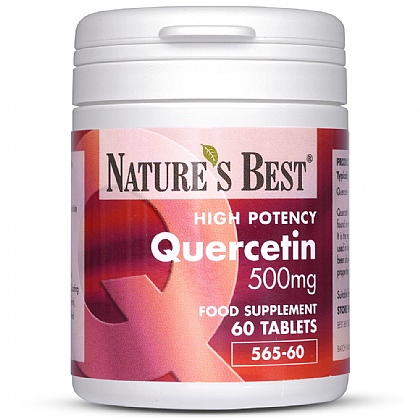 Quercetin 500mg
5/5 based on

3 customer reviews
Powerful flavonoid that has been the focus of much research
High potency anti-oxidant that is found in foods such as apples. Greatly researched active flavonoid. Also believed to inhibit release of histamines. UK made
£12.95
Add to basket
"Whey Protein"
By
Anonymous
, 25 May 2021
The unflavoured protein powder works well in cooking. Strawberry is nice as a shake or with yoghurt and mixes smoothly (although the strawberry and choc are both a bit weak on taste). The only big annoyance with these protein powders is the ridiculously oversized packaging. FAR too big for the product and FAR too big for a normal sized shelf.
Recommend to a friend: Yes
How much has this product helped you?
"Whey protein"
By
Donna Hunt
, 25 Dec 2020
I bought this product as a base to make a shake when I'm feeling lazy on my low carb/sugar diet works well. I work long hours into the night and it gives me all the nutrients I need.
This is the unflavoured version, I grind an espresso, whisk up walnuts in the bullet. Lush
Recommend to a friend: Yes
How much has this product helped you?
"I already knew the product"
By
loredana gori
, 20 Apr 2020
I am not very keen o eating meat so I use this product for strengthening my muscle and toning
Recommend to a friend: Yes
How much has this product helped you?
"This product works when others fail"
By
Anonymous
, 14 Jan 2020
I use the unflavoured version with semi skimmed milk to cut down on sugar content.
Recommend to a friend: Yes
How much has this product helped you?
"Excellent product.... Excacly what I wanted"
By
Darren Wilby
, 27 Apr 2019
Needed extra protein in my diet without any added suger or sweeteners... Unfalvoured whey protein is easy to digest and take.. Excellent service aswell.. Delivered the next day
Recommend to a friend: Yes
How much has this product helped you?