WHEY Protein 80
Great Value for only £16.95/Kg
Economical but still premium quality whey protein
A healthy 22g of protein per serving
Mix with water or milk or add to your favourite smoothie
Choose from a wide range of delicious flavours
This economical Vanilla Smooth flavoured whey is the ideal choice for people who are new to using protein products. It is very easy to use, can be taken at any time of day depending on your needs. With 6 great flavours to choose from you can simply mix with water or milk to produce a high protein shake, with warm milk if you prefer or even add it to porridge to give you a protein kick at the beginning of the day.
Each 30g scoop provides 23g protein and less than 2g fat and 3g of carbs per serving. The best thing of all is it is low in calories, all flavours coming in at less than 120 calories per serving making this an ideal between meal boost.
Protein is required for the growth and maintenance of muscle mass which can deteriorate as we age and this is why these products are becoming increasingly popular with people of all ages.
As with all our products Natures Best uses the very best quality ingredients and manufactures in the UK to ensure quality and support local industry. If you are unsure or would like further information please contact one of our friendly Nutrition Advisors who would be happy to help.

Product Information
Daily Intake
Serving Guide: Add 30g (approx. 1 level scoop) to 250ml of water or skimmed milk(for the smoothest result, use a blender). We recommend 1-4 portions per day depending on your protein requirements. Take at any time of day to boost your total protein intake. If you mix with skimmed milk you add an extra 8g of protein, plus 85 calories.

(Please note the below formula is for Vanilla Smooth ONLY, please contact nutrition advice regarding our other flavours.)
Formula
Typically
Per 30g Serving
*=Bcaa **=Essential Amino Acid
1.9g
Ingredients
Protein Blend (Whey Protein Concentrate 80% (Milk, Soy)), Flavour, Stabiliser (Xanthan Gum), Sweetener (Sucralose)
Suitable for / Cautions
Suitable For
This product is suitable for all adults. This product is suitable for vegetarians.
Cautions/Allergies
For allergens see ingredients listed in bold.
Produced in a factory that handles Egg. This product is free from gluten containing ingredients.
Do not take if pregnant or breast feeding.
You Could Also Consider These Protein Powder Products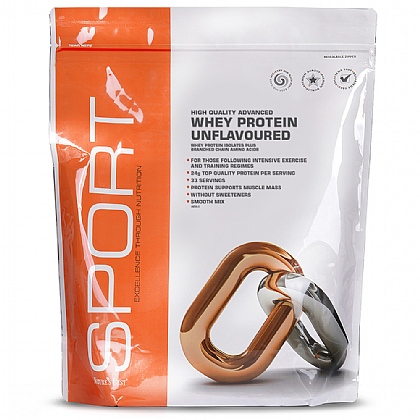 Whey Protein Powder
5/5 based on

1 customer reviews
High quality, made in the UK whey protein concentrate, fantastic value for money
One of the best tasting, highest quality whey proteins available in the UK. Just as much protein as the most expensive brands, without the hype!
£23
View Product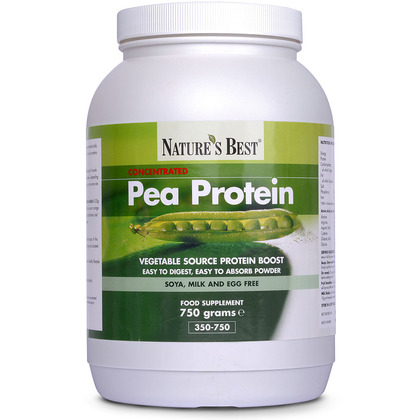 Vegetarian Pea Protein
4.8/5 based on

20 customer reviews
Concentrated vegetable source protein
Fantastic source of concentrated protein, high in BCAA and arginine. Powder with unsweetened mild taste. Great for slimmers, sports or people recovering from illness.
£16.95
£14.40
Add to basket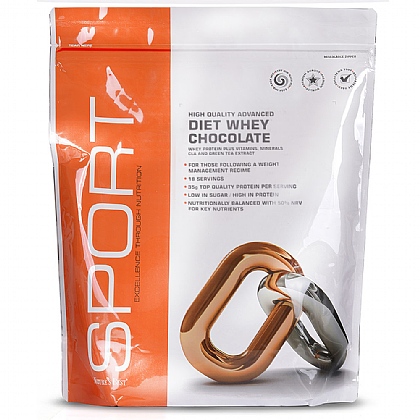 Diet Whey Protein Powder
4/5 based on

1 customer reviews
Nature's Best Diet Whey is a cutting edge weight loss product at the forefront of scientific research, a leading supplement that is unequalled in the industry
£21.95
View Product
"Vanilla Smooth Whey 80"
By
Anita Brown
, 19 May 2016
Why do you use this product Vanilla Smooth WHEY 80 ?
It gives me extra protein whilst I am dieting. It also tastes excellent! you can add other flavours if you get bored with vanilla, for example cocoa.
Recommend to a friend: Yes
How much has this product helped you?
"Whey Vanilla Proteine"
By
Charles Collins
, 18 May 2016
Why do you use this product Vanilla Smooth WHEY 80 ?
I take this protein for every day support for my health. Have done so for about two years and felt the benefit to my activity (walking). Mixes well with breakfast cereal.
Recommend to a friend: Yes
How much has this product helped you?