Diet Whey Protein Powder
Whey protein plus vitamins, minerals, CLA and green tea extract
35g Protein and only 218 calories per 55g serving
Great value 1kg bulk pack includes serving size scoop
Indulgently rich, so good it feels like a 'treat'
50% NRV for key micronutrients great for a calorie-reduced diet
Product ID: 372S
35g Protein and only 218 calories per 55g serving
Great value 1kg bulk pack includes serving size scoop
Indulgently rich, so good it feels like a 'treat'
50% NRV for key micronutrients great for a calorie-reduced diet
Product Information
Unsurprisingly this is one of our most popular shakes, so easy to use and great tasting this really is a must for those looking to count the calories.
Diet Whey Protein Powder - Chocolate not only provides an outstanding quality of whey protein but has an excellent level of leucine at 3.5g per 55g serving. Leucine is a key branched chain amino acid, found to exclusively drive muscle protein synthesis and consequently metabolism. Each 55g serving provides 35g of protein, CLA (conjugated linoleic acid) & green tea at active levels to provide additional nutrient support. Both green tea and CLA are popular ingredients in weight management programmes and this can be attributed to the scientific data which has been undertaken on these nutrients. Better yet, we have included 50% NRV for key micronutrients (including vitamins A, C, E, chromium, iodine, zinc and magnesium), to help guard against any shortfalls in a calorie reduced diet. Even more good news is that one serving of Diet Whey provides less than 220 calories!
As with all our shakes this can be made with milk for an extra smooth finish, but we have gone to great lengths to ensure that these shakes taste great when made with water alone, so avoiding the need for adding extra calories. Diet Whey Protein Powder is useful as it contributes to satiety making you feel fuller for longer.
View our Recipes...
View our Articles...

Daily Intake
Add 55g (approx. 1 level scoop to 350ml of water in a shaker or blender and mix well. We recommend up to 2 servings per day. Once mixed keep chilled and consume within 3 hours.
Formula
Typically
per 55g serving
Riboflavin (Vitamin B2)
0.7mg
Pantothenic Acid (Vitamin B5)
3mg
Conjugated Linoleic Acid (CLA)
1200mg
* When prepared with water
Amino Acid Profile
Typically per 55g serving
**=BCAA *=Essential Amino Acid
Ingredients
Whey Protein Concentrate (Milk, Soya Lecithin), Glutamine Peptides (Gluten), CocoaPowder, Fine Oat Powder (Gluten), CLA (Conjugated Linoleic Acid), Flavouring, Tri-Calcium Phosphate, Stabiliser (Xanthan Gum), Vitamin and Mineral Premix (Maltodextrin, Vitamin C (Ascorbic Acid), Iron (Ferrous Citrate), Zinc Citrate, Vitamin E Acetate, Niacin (Nicotinamide), Selenium (L-Selenomethionine), Manganese Bisglycinate, Calcium Pantothenate (Pantothenic Acid), Vitamin A Acetate, Copper Citrate, Vitamin B12 (Cyanocobalamin), Riboflavin, Vitamin B6 (Pyridoxine Hydrochloride), Thiamin Mononitrate, Chromium Picolinate, Folic Acid, Potassium Iodide, Vitamin D, Biotin), Magnesium Phosphate, Green Tea Extract, Sweetener (Sucralose).
Suitable For
This product is suitable for all adults. This product is suitable for vegetarians.
Cautions/Allergies
For allergens see ingredients listed in bold.
This product is is packed in a factory that handles Egg.
Do not take if pregnant or breast feeding.
Frequently Asked Questions (0)
You Could Also Consider These Protein Powder Products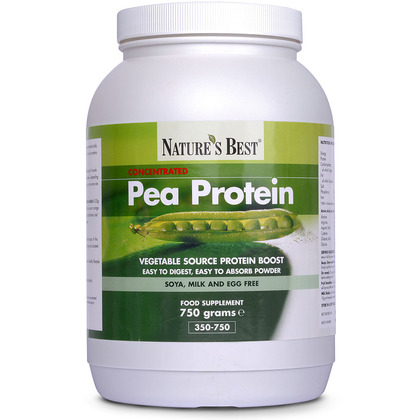 Pea Protein, With 16g Of Protein Per Serving
4.9/5 based on

42 customer reviews
750 grams, 37 servings, 1 month + supply
Fantastic source of concentrated protein, high in BCAA and arginine. Powder with unsweetened mild taste. Great for slimmers, sports or people recovering from illness.
£14.95
Add to basket
Whey Protein Powder - Unflavoured
5/5 based on

10 customer reviews
High quality, made in the UK whey protein concentrate, fantastic value for money
One of the best tasting, highest quality whey proteins available in the UK. Just as much protein as the most expensive brands, without the hype!
From £25
View Product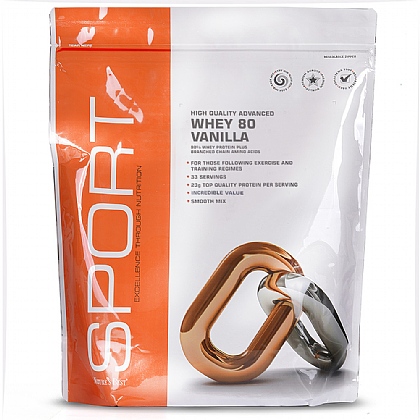 WHEY Protein 80
4.8/5 based on

12 customer reviews
Great Value for only £18.95/Kg
A superior blend of protein at incredible value. This economical protein is perfect after training and provides a great way to increase daily protein.
From £20.95
View Product
"Diet Whey Powder"
To help with energy & stamina on the Golf course post pneumonia.
Occasionally meal replacement as I'm overweight.
Really wish naturesBest would do vanilla with n the diet range as well.
Recommend to a friend: Yes
How much has this product helped you?
"British made product from a British Company."
By
Anonymous
, 03 Mar 2021
Great tasting product put straight into my new health regime. Brilliant value for money, compared to other products, wish I had found Natures Best sooner. One of the few GOOD things that has come out of the Pandemic for me. Thank you
Recommend to a friend: Yes
How much has this product helped you?
"This product was very effective"
By
Malarvili Ayavoo
, 16 Mar 2019
I am using this product for diet and more energetic for daily work.
Recommend to a friend: Yes
How much has this product helped you?
"Both The Strawberry And Chocolate Shakes Are Fab!"
By
Angela Maclennan
, 01 Nov 2018
I use the shake as a meal replacement, it's quick and easy to make and mixes really well with just water. I didn't think I would feel satisfied with just a shake but actually I do!
I just wish they would do other flavours in the diet whey, strawberry is my favourite, but getting bored of even that!
Recommend to a friend: Yes
Thank you for taking the time to leave a review.

We have forwarded your suggestion regarding the selection of flavours to our Product Development Team.
Nature's Best Nutrition Advice:
How much has this product helped you?
"Diet Whey"
By
Winnie Sammut
, 30 Jun 2017
Why do you use this product Chocolate Flavour Diet Protein Powder ?
An excellent product, tastes good and keeps you full. I use it as a meal replacement
Recommend to a friend: Yes
How much has this product helped you?