Product Focus - Multivitamins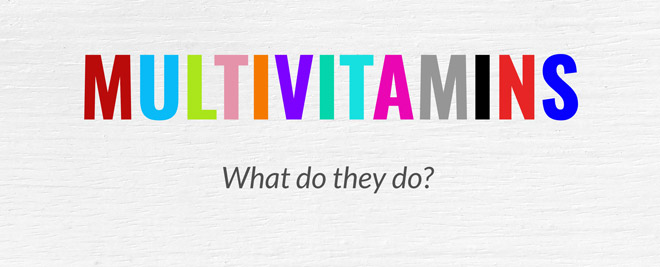 Although whole foods – food in its 'whole' form – remain the best place to obtain the nutrients needed for good health, we can still encounter gaps in our diet. And modern-day farming, pollution, soil nutrient depletion, toxin exposure, and increasing cases of stress and anxiety can make these nutritional gaps even more pronounced.
Many people choose to take multivitamins – which deliver a comprehensive spread of nutrients – to cover any nutritional shortfalls. Here, we take a closer look at what multivitamins do and how they work in the body.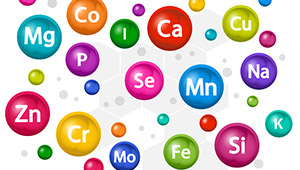 What do multivitamins contain?
There are no official guidelines on what multivitamins should contain. It's down to the discretion of the manufacturer. That said, they typically deliver a range of vitamins and minerals outlined below.
Vitamins
• Vitamin A
• B vitamins – thiamin (vitamin B1), riboflavin (vitamin B2), niacin (vitamin B3), pantothenic acid, vitamin B6, biotin (vitamin B7), folate and folic acid, and vitamin B12
• Vitamin C
• Vitamin D
• Vitamin E
• Vitamin K
Minerals
• Calcium
• Magnesium
• Iron
• Zinc
• Copper
• Manganese
• Selenium
• Chromium
• Molybdenum
• Iodine
• Choline
Alongside vitamins and minerals, multivitamins may also contain herbs, plant compounds, amino acids, and fatty acids.
What is the best time to take multivitamins?
There's no hard and fast rule about when you should take your multivitamin. But since most formulas contain fat-soluble vitamins, such as vitamins A, D, E, and K – which dissolve in oil – it's always best to take it with a meal.
Many people get into a routine of taking their multivitamins with breakfast. And because your multi will often contain nutrients that support energy production, taking it at this time of day also makes sense: it will set you up for the day and won't interfere with sleep.
However, it's important to note that your breakfast should contain some healthy fats, such as avocado, eggs, chia seeds, nuts and nut butter, or oily fish, for instance. This way, you'll give your body the best opportunity to metabolise the nutrients provided in your multi.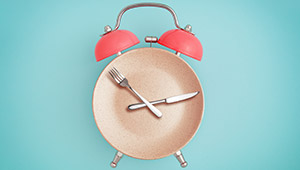 What do multivitamins do?
Most vitamins and minerals need to come from food since the body either can't produce them or produces them in tiny quantities. That's why it can be helpful to supplement with a multivitamin to ensure all of your nutritional bases are covered.
A broad-spectrum multivitamin formula often contains a range of vitamins and minerals that contribute to normal physical and emotional health. They may also deliver herbs, amino acids, and other plant compounds.
Multivitamins generally target specific areas of health, such as immunity, hormone balance and energy production.
What are the advantages of multivitamins?
Taking a multivitamin should never replace a healthy diet. However, supplementing with one can help maximise your intake of nutrients, which can be a helpful insurance policy when you can't get enough nutrients from food alone – for whatever reason. Supplementing with a multivitamin may also be useful if you have a specific health problem.
Who should take multivitamins?
The following groups may want to consider supplementing with a multivitamin:
• Older individuals – as we age, the body struggles to absorb and metabolise certain nutrients as well as it once did, which is especially true of vitamin B12 [1]
• Those following vegetarian and vegan diets – vegans and vegetarians risk missing out on essential nutrients mainly found in animal products, such as iron and vitamin B12 [2]
• Pregnant and breastfeeding women – pregnancy increases the need for folate and iron to support the health of a growing baby [3]
• Children between the ages of six months and five years – children need a plentiful intake of vitamins A, C and D every day to support their development [4]
• People with busy, active lifestyles – active individuals have an increased demand for the B vitamins and magnesium for energy, as well as vitamin D3 and calcium for bone health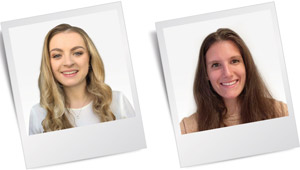 What multivitamin should I take?
We stock a range of different multivitamins, so our Expert Nutrition Advisors are on hand to help you choose. Some of the most popular multis contain a good spread of essential vitamins and minerals at relevant levels in a one-a-day formula. But you can also take higher-potency multivitamins that deliver more concentrated amounts in a daily dose of two to three tablets.
Multivitamins are often designed for people of different ages with varying lifestyle or wellbeing concerns, such as those for young women, pregnancy, or the over 50s.
Multivitamins are also available in various forms for people who struggle with traditional tablets. You can choose from chewable multivitamins for children or effervescent multivitamins.
References
(1) 2021. Older adults - British Nutrition Foundation - Page #1. [ONLINE] Nutrition.org.uk. Available at: https://www.nutrition.org.uk/nutritionscience/life/older-adults.html?start=1
(2) Ods.od.nih.gov. 2021. Office of Dietary Supplements - Vitamin B12. [ONLINE] Available at: https://ods.od.nih.gov/factsheets/VitaminB12-HealthProfessional/
(3) Sullivan, K. M., Ford, E. S., Azrak, M. F., & Mokdad, A. H. (2009). Multivitamin use in pregnant and nonpregnant women: results from the Behavioral Risk Factor Surveillance System. Public health reports (Washington, D.C. 1974), 124(3), 384–390.
(4) nhs.uk. 2021. Vitamins for children. [ONLINE] Available at: https://www.nhs.uk/conditions/baby/weaning-and-feeding/vitamins-for-children/