Home

/

Which Is the Best Type of Pet Food?
Which Is the Best Type of Pet Food?

If you peruse the pet aisle in any supermarket, you'll find row upon row of competing food products, all bombarding you with conflicting messages and various health claims. So, what exactly do you choose… especially if you're trying to cater for a finicky feline or a picky pooch? Oh, the joys…

The good news is there's no 'one-size-fits-all' food regimen for your pets. You can choose wet, dry or homemade food – no variety trumps the next. The only caveat is that you need to become a savvy ingredient sleuth. If the label contains the buzzwords 'complete and balanced', then you can be certain it will meet your pet's nutritional needs. Ensure the product suits the stage of your companion's stage of life too – be it 'puppy', 'adult' or 'senior'.

Kibble (dry food)
Thanks to its convenience, economy and comprehensive nutrient formulas, dry food is a paws-down winner. The only catch-22 is that kibble has a tendency to be, well…dry. To prevent boredom ensuing, spice up mealtimes with some lightly cooked meat and always ensure access to plenty of water.

Homemade food
Homemade pet food is oh-sofashionable at the moment, and for good reason – owners want to know exactly what their little pets are eating. There's one golden rule that comes with making homemade pet food: it must be well balanced. Ultimately, you need to find that sweet spot between protein, carbohydrates, fats, vitamins and minerals. To make sure you're not barking up the wrong tree, consult your local vet before feeding your furry friend in any new culinary creations. Need some food for thought? Head over to our online blog for all our lip-smackingly good pet food recipes.

Wet food
The aroma, taste and palatability of canned food are far superior to that of kibble, hence why it usually sends tails wagging and voices purring. Wet food boasts 80% water, so it's a pretty nifty way to keep your pet's liquids up too. A little disclaimer though: canned food can lead to a build-up of plaque on pearly whites, which may contribute to gum disease. To prevent this, feed your pet a combination of both dry and wet food – that way, everyone wins!

You Might Also Like
---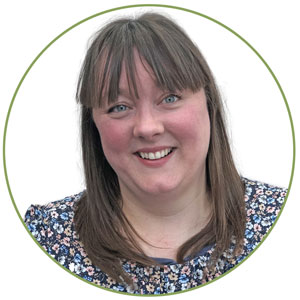 Keri
Keri Filtness has worked in the Nutrition Industry for 19 years. She is regularly called upon for her professional comments on health and nutrition related news. Her opinions have been featured by BBC3, Prima, Vitality, The Mirror, Woman's Own and Cycling Weekly, amongst others. She has also worked one to one with journalists, analysing their diets and health concerns and recommending changes and additions, where appropriate.

View More