Magazines, news headlines, and food labels are quick to jump on the heart-healthy bandwagon, touting the benefits of certain nutrients, like antioxidants. There's a reason everyone is waxing lyrical about these powerhouses; they defend your heart from unstable molecules called 'free radicals', which can occur from exposure to smoking, pollution, chemicals, radiation, and as a by-product of normal metabolic functions. Fruits, veggies, nuts and whole grains are teeming with these heart-healthy nutrients. Highly processed foods, not so much. But there's no surprise there. Supercharge your heart health with these A-list antioxidants. (Spoiler alert: they're all mouth-wateringly good.)

Anthocyanidins
A member of the flavonoid family – powerful plant pigments – anthocyanidins are typically found in red/purple-coloured foods, such as blackberries, strawberries, raspberries, and blueberries. A growing body of research proposes these antioxidants can protect your body from the risk of cardiovascular diseases, thanks to them supporting blood flow and reducing the build up of plaque in arteriesi. That's not all. These fellas have a positive impact on your cholesterol, too. Evidence from randomised, clinical trials highlight eating an abundance of anthocyanidins – in particular, blueberries, cranberries, and strawberries – may decrease 'bad' cholesterol (LDL cholesterol) and increase 'good' cholesterol (HDL cholesterol) in the bodyii. And lower LDL cholesterol levels mean a reduced risk of heart disease. According to data, just a couple of servings of anthocyanidins a day is enough to hug your heartiii. Breakfast is a brilliant canvas to cram more of these guys into your diet: add a handful of blueberries to smoothies; adorn your steaming bowl of porridge with raspberries; or supercharge your peanut butter toast with sliced strawberries. Not berry season? Go frozen! Find out more about anthocyanidins here.

Flavanols
Like their cousins, anthocyanidins, flavanols are also members of the flavonoid family. While flavanols are densely concentrated in teas, grapes, berries, and red wine, it's dark chocolate that really steals the biscuit for cardiac function. This sweet treat is jam-packed with heart-healthy goodness; with one study claiming it boasts even more antioxidant activity than acai berries and blueberriesiv. A review of 10 studies assessed the link between blood pressure and cocoa intake in healthy participants and those with high blood pressure. Eating cocoa-rich foods, like dark chocolate, lowered diastolic pressure (the lower reading) by an average of 2.5 mmHg, and systolic blood pressure (the upper reading) by approximately 4.5 mmHgv. Data suggests the abundance of flavanols in dark chocolate is a powerful weapon for lowering cholesterol, too. In one controlled study, cocoa powder was shown to lower the total 'bad' cholesterol (LDL cholesterol) in men with high cholesterolvi. So, yes – chocolate lovers, rejoice. Dark chocolate is delicious, nutritious, and incredibly beneficial for your heart health. But don't go overboard. As a rule of thumb; consume no more than two squares per day. Oh, and always choose the premium stuff, packing at least 70 per cent cacao solids.

Vitamin C
You may think vitamin C is solely reserved for boosting your immune system when a common cold strikes, but did you know it plays a central role in protecting your heart, too? Thanks to its impressive antioxidant credentials, vitamin C fights free radical damage in the body, lowering amounts of LDL cholesterol, unclogging arteries, and battling high blood pressure. In 2015, a Danish study analysed 1000,000 individuals to better understand the link between vitamin C levels, vegetable consumption, and cardiovascular diseasevii. The researchers discovered those who ate a greater amount of vitamin C-rich fruit and veggies exhibited a 15 per cent lower risk for heart disease, compared to their non-fruit-and-veggie-eating counterparts. There are so many ways to pack more vitamin C into your diet: slice citrus fruits into your H20; add leafy greens, like spinach, kale and broccoli, to everything you can (side note: to reap the free radical-busting benefits, try to eat these beauties raw where possible); or munch on berries for elevenses.

Betalains
Beyond tasting delicious in salads, blended into soups, or served with goat's cheese; beets are brilliant for your heart health. These purple powerhouses are packed with potent antioxidants called betalains, which give these root veggies their vivid reddish hue. Emerging research suggests these antioxidants aid your body's natural detoxification, reducing oxidative stress and artery-damaging inflammation. Indeed, several studies have linked the dietary intake of betalains with a reduced risk of heart diseaseviii. Added bonus: beets are also bursting with nitric oxide – a compound known to dilate blood vessels and support healthy blood pressure. In fact, beetroot juice is so darn powerful, that consuming only 500ml of the stuff can significantly reduce blood pressure in just one hourix. Whew! Forget that glass of OJ; start your morning with a glass of heart-healthy beet juice instead.

Lycopene
Love the vibrant pink hues of watermelon, grapefruits, and tomatoes? You can say thanks to an impressive antioxidant called lycopene, known for giving fruits and veggies their fabulous pink tones. Besides supporting cognitive health, improving eyesight, and contributing to stronger bones, this nutrient truly shines when it comes to heart health. In particular, lycopene is thought to reduce free radical damage and tackle high cholesterol by decreasing 'bad' cholesterol (LDL cholesterol) and increasing 'good' cholesterol (HDL cholesterol) in the bodyx. In one ten-year study, experts observed that diets rich in lycopene were associated with a 17-25 per cent reduced risk of heart diseasexi. Another investigation linked high levels of lycopene with a 31% lower risk of developing a strokexii. Upping you lycopene intake couldn't be easier. Tomatoes, for one, are immensely versatile veggies and complement almost every dish: eggs, salads (sure – this is obvious, but tomato salads are far from boring) and soups. And, as far as fruits go, grapefruits and watermelon are a delicious way to add a little pizazz to your diet. Who says it needs to be el scorcho to tuck into an oh-so-refreshing watermelon?


References:
Basu. A., Rhone. M. & Lyons. T.J. (2010). Berries: emerging impact on cardiovascular health. Nutrition reviews. 68(3), 168-77.

Erlund. I., Koli. R., Alfthan. F., et al. (2018). Favourable effects of berry consumption on platelet function, blood pressure, and HDL cholesterol. Am. J. Clin. Nutr. 87 (2), 323-331.

Cassidy. A., Mukamal. K., Liu. L., Franz. M., Eliassen. A., Rimm. E. (2013). High Anthocyanin Intake Is Associated With a Reduced Risk of Myocardial Infarction in Young and Middle-Aged Women. Circulation, 127(2), 188-196.

Crozier. S., Preston. A., Hurst. J., Payne. M., Mann. J., Hainly. I. & Miller. D. (2011). Cacao seeds are a "Super Fruit": A comparative analysis of various fruit powders and products. Chemistry Central Journal. 5(1), 5.

Elliott. W. (2008). Effect of Cocoa and Tea Intake on Blood Pressure: A Meta-analysis. Yearbook of Cardiology. 60-62.

Baba. S., Natsume. M., Yasuda. A., Nakamura. Y., Tamura. T., Osakabe. N., Kanegae. M. & Kondo,. K. (2007). Plasma LDL and HDL Cholesterol and Oxidized LDL Concentrations Are Altered in Normo- and Hypercholesterolemic Humans after Intake of Different Levels of Cocoa Powder. The Journal of Nutrition. 137(6), 1436-1441.

Kobylecki. C., Afzal. S., Davey Smith. G. & Nordestgaard. B. (2015). Genetically high plasma vitamin C, intake of fruit and vegetables, and risk of ischemic heart disease and all-cause mortality: A mendelian randomization study. Atherosclerosis. 241(1), e187.

Clifford. T., Howatson. G., West. D.J. & Stevenson. E.J., et al. (2015). The potential benefits of red beetroot supplementation in health and disease. Nutrients. 7(4), 2801-22.

Kapil. V., Khambata. R., Robertson. A. & Caulfield. M. & Ahluwalia. A. (2015). Dietary Nitrate Provides Sustained Blood Pressure Lowering in Hypertensive Patients. Hypertension. 65(2), 320-327.

Palozza. P., Catalano. A., Simone. R., Mele. M. & Cittadini. A. (2012). Effect of Lycopene and Tomato Products on Cholesterol Metabolism. Annals of Nutrition and Metabolism. 61(2), 126-134.

Jacques. P., Lyass. A., Massaro. J., Vasan. R. & D'Agostino Sr. R., et al. (2013). Relationship of lycopene intake and consumption of tomato products to incident CVD.. British Journal of Nutrition. 110(03), 545-551.

Li. X. & Xu. J. (2014). Dietary and circulating lycopene and stroke risk: a meta-analysis of prospective studies. Scientific Reports. 4(1).
You Might Also Like
---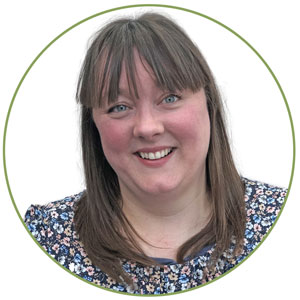 Keri
Keri Filtness has worked in the Nutrition Industry for 19 years. She is regularly called upon for her professional comments on health and nutrition related news. Her opinions have been featured by BBC3, Prima, Vitality, The Mirror, Woman's Own and Cycling Weekly, amongst others. She has also worked one to one with journalists, analysing their diets and health concerns and recommending changes and additions, where appropriate.

View More