According to the British Veterinary Association, an alarming 60% of pets are obese in the UK. naturally, this explosion in obesity has become the numero uno health concern for vets. Alongside compromising the quality of life, excess weight can trigger a host of other complications. So how do you slim down a super-sized pet? Well, the solution may be easier than you think.

Did you know?
The Association for Pet Obesity Prevention has found that feeding as few as 10 extra tiny kibbles of food per day can add up to a pound of weight gain per year in indoor cats and small dogs.

Ideally, you want to be able to feel your pet's ribs and spine 'readily'. He should have a waist too!

Calculate calories
Food packaging guidelines can help you gauge a rough approximate of how much to feed your pet. However, the emphasis is on the word 'approximate' here. If you have an indoor lap potato, you will probably be feeding your cat too much if you totally trust the bag. Err on the side of caution and ask your vet to calculate the exact number of calories your pet needs each day.

Feeding routine
Establishing a healthy feeding routine – and sticking to it – is the best way to monitor exactly how much your pet is eating. For dogs, you should divide daily quantities of food across the number of meals they eat (twice per day is optimal). Offering your cat an 'all-day-buffet' by leaving food out is just asking for trouble. Instead, offer your feline smaller meals throughout the day, so you can meticulously track food consumption.

Tactical treating
Indulging your four-pawed companion in table scraps and unhealthy titbits (i.e calorie grenades laden with fat and sugar) will only contribute to the size of his growing girth…surprise, surprise. That said, treats do serve a purpose – you just need to make 'em count! Always choose healthy goodies and limit them for rewarding good behaviour. Be cautious of 'guilt-treating' too (the practice of giving your pet snacks to clear your conscience about leaving them home alone), as this is another guaranteed gateway into weight issues. Small amounts of fish, liver or meat are all healthy options for kitty, while baby carrots, green beans, celery, broccoli, cucumbers and sliced apples are naturally nutritious for pooches.

Get moving
When it comes to living a long, fruitful and pain free life, the most powerful weapon in our arsenal is daily exercise – and this applies to our furry friends too. For dogs, as little as 20-30 minutes of powerwalking, running or hiking is enough to safeguard their overall wellness and keep them in shape. As an owner, it's important to commit to daily walks, come rain or shine (in fact, anyone with a dog has a no-excuse exercise buddy, don't you think?) It can be a little trickier to coax your cat into exercising but exploiting their predatory nature will certainly work. Enlist the help of a fishing-line toy or laser point and try playing with kitty for 5-15 minutes per day.


You Might Also Like
---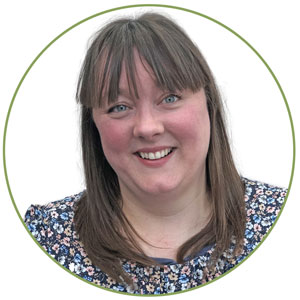 Keri
Keri Filtness has worked in the Nutrition Industry for 19 years. She is regularly called upon for her professional comments on health and nutrition related news. Her opinions have been featured by BBC3, Prima, Vitality, The Mirror, Woman's Own and Cycling Weekly, amongst others. She has also worked one to one with journalists, analysing their diets and health concerns and recommending changes and additions, where appropriate.

View More