For most of us, hobbies are an essential component of our personal lives, but did you know that they can also be beneficial for our physical and emotional health? Everything from walking and yoga to gardening work to boost mood and keep our bodies ticking over. So whether you're looking to take up a new hobby, or are looking for ways to make your pastimes more beneficial to your health, this guide will tell you everything you need to know. Here are six hobbies to improve your health.
Gardening

According to the American Society for Horticultural Science, gardening earns its stripes as 'moderate cardiovascular exercise'.i To reap the fruits (and veg) of gardening, try dedicating 30 minutes to every session, and ensure each activity – be it digging, raking or planting – lasts around 8 minutes. For an all-over body workout, pepper time spent in the garden with good amounts of digging, planting, weeding and mowing. Don't forget to vary your tasks in order to exercise different muscle groups, too.

Green spaces are delightful environments to exercise both your body and mind. Connecting with nature is also medicine for the soul, boasting countless emotional health benefits, such as supporting the reduction of anxiety stress, and boosting mood and creativity. Nothing beats the pride of growing your own plants, does it?

Running

Running is the king of cardio. It burns calories, improves muscle tone, cultivates a healthy heart and strengthens bones. But it isn't only a great support for your physical health, it's also great fuel for your mood. When you run, your brain releases feel-good hormones, endorphins, which can fight feelings of anxiety and stress, giving you that all important "Runner's high". Best of all, it's free to do and you can start right now, so grab your trainers, put one foot in front of the other, and start chasing those remarkable benefits.

Swimming

Swimming can transform your cardio prowess, mould your muscles and slash everyday stress. If you're looking for the ultimate hobby that tones, conditions and trims, it's time to suit up and dive in. What's more, swimming doesn't just tone your arms and sculpt your back; it's also a joint-friendly exercise that burns a ton of calories. As you swim, try using a variety of strokes to engage different muscle groups: front crawl, butterfly, breaststroke or back crawl. Even better: start punctuating every couple of lengths with 25m-50m of faster swimming. Submerging yourself in the water can also have mood-enhancing benefits too. Thanks to the exercise-induced endorphins it releases, swimming helps bring on feelings of calm and serenity.

Tennis

Tennis has been coined 'the sport for a lifetime' – and with good reason. From better hand-eye coordination and tactical thinking, to reduced stress and improved heart and lung function, this hobby delivers on every front. Careful not to get tennis elbow though. According to physician Ralph Paffenbarger, who studied 10,000 people over 20 years, those who participate in 3 hours of tennis per week could reduce their risk of experiencing stroke.ii As with any hobby, becoming good takes practice. If you really want to get your game in full swing, tennis lessons and courses are brilliant options. To support your performance on the court, hydration is vital, so sip on sports drinks to replenish water and electrolytes lost through sweat. The real appeal of tennis is that it doesn't have a shelf life either. You can enjoy it at any age – be that 6 or 60.

Walking and Hiking

Over 2,000 years ago, Hippocrates said, 'walking is a man's best medicine' – and today's body of scientific evidence suggests he wasn't wrong. With extensive benefits for body and mind alike, there's not to take it up as a hobby. Not solely a means of getting from A to B, the benefits of walking are numerous: it supports heart health, it's fantastic food for your mood, it strengthens bones and muscles, and it even improves coordination.

There are many ways to turbo-charge your walking. Power-walking and hiking, for instance, can support weight, joint health (such as arthritis) and emotional well-being. Want an upper body workout, too? Nordic Walking could be the answer. It's a specific style of walking which uses specially designed poles to engage your entire body and exercise with greater intensity. This new exercise craze increases upper body muscle usage by 95% compared to walking without poles.

Yoga

Widely touted for its extraordinary mental and physical benefits, yoga has established a cult-like following over the years. But you don't need to be a seasoned yogi to reap the benefits of this ancient practice. From Yin to Vinyasa, there are classes and variations for all abilities.

This hobby offers wide-ranging emotional and physical benefits that rival other forms of exercise. After a few months, you can expect to see improved lung capacity, reduced chronic neck and back pain, and anxiety relief. Years down the line, yoga is thought to strengthen bones and support weight management. As with any hobby, there's always room for improvement, and yoga is no exception. Try dedicating 10 minutes each day to your practice. If you feel your mind wandering during a class, bring your attention back to your breath.

With so many healthy hobbies to choose from, there's no reason why you can't become healthier doing the activities that you love! For even more health advice and insights just like this, feel free to visit our health library or why not have a look further around our active lifestyle section on Our Blog.


References:
American Society for Horticultural Science - Science Daily. (2014). Gardening provides high to-moderate physical activity for children.

Paffenbarger. (1998). Physical Activity and Stroke Incidence: The Harvard Alumni Health Study. Journal of Cardiopulmonary Rehabilitation. 19(2), 128.
You Might Also Like
---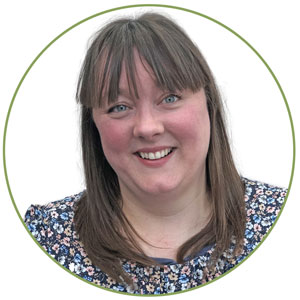 Keri
Keri Filtness has worked in the Nutrition Industry for 19 years. She is regularly called upon for her professional comments on health and nutrition related news. Her opinions have been featured by BBC3, Prima, Vitality, The Mirror, Woman's Own and Cycling Weekly, amongst others. She has also worked one to one with journalists, analysing their diets and health concerns and recommending changes and additions, where appropriate.

View More