Home

/

News Focus - July 2023
News Focus - July 2023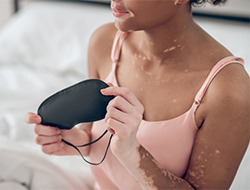 A nap a day keeps the memory loss at bay
Taking a nap sometimes feels a little, well, indulgent, but napping during the day is now being presented in a positive light, according to a recent study. Getting additional shuteye may well keep us mentally sharp. But just how long should the ultimate siesta be to be of benefit? And how does it affect our brain performance? Take a deep dive (or sleep) into this article to find out more. Link to article.
How essential are supplements to the health of your joints?

Supple, flexible, hydrated joints; 3 wishes you probably wouldn't necessary have asked for in your youth, but as age and lifestyle behaviours start to catch-up with us, our joints are the first body part to tag time-out. This piece gives sensible supplement advice and makes suggestions on which ones to incorporate into a healthy diet and lifestyle to support joint care.Link to article.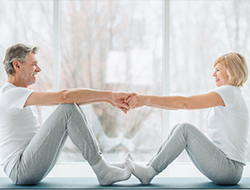 Review: vitamin D may alleviate menstrual discomfort
A new review observes a significant reduction in women suffering with dysmenorrhea – a form of menstrual discomfort, following an 8-week study into vitamin D supplementation. For those looking for nutritional interventions to manage discomfort this is a must-read.Link to article
Pain management: Therapies and coping mechanisms
Managing pain requires a multi-pronged, 360-degree approach. And that's why having a pain toolkit of various therapies and pain relief strategies is one of the most valuable weapons in your arsenal. Here you can read about the most common therapies and coping strategies.Link to article
Expert recommends common supplement to support sleep
According to the NHS, around 1 in 3 Britons experience issues with their sleep at least once in their lives. When sleeplessness strikes, could a certain nutrient help find our natural sleep rhythm again? According to the expert featured in this piece, it can. Read on to discover more.Link to article
Things to do every morning for better brain health
You may be interested in improving your focus or concentration, or perhaps memory and information processing. This feature highlights practices backed by studies to weave into your daily routine to support cognitive health. If a morning coffee hit is already your go-to, then you're well on your way.Link to article
Disclaimer:
The links are being provided as a convenience and for informational purposes only; they do not constitute as an endorsement or approval of any of the Nature's Best products, services or opinions of the corporation or organization or individual. Nature's Best bears no responsibility for the accuracy, legality or content of the external site or for that of subsequent links. Contact the external site for answers to questions regarding its content.