Home

/

News Focus - February 2023
News Focus - February 2023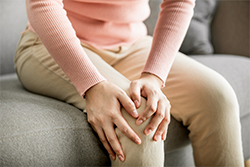 Take three supplements for arthritis symptoms, expert says
The debilitating effects of arthritis and joint problems are experienced by millions of us. Feeling a modicum of power over the condition can be emboldening. The expert in this piece gives diet advice and suggests three nutrients which can both reduce and attenuate symptoms. Link to article.
Taking a certain vitamin could reduce risk of diabetes, study suggests

Pre-diabetes is a condition where someone has an unhealthy high blood sugar level, but it is not high enough to be considered diabetic. Researchers have identified a nutrient that may be helpful in decreasing the risk of developing diabetes, in those with pre-diabetes, and it's likely you're taking it already!Link to article.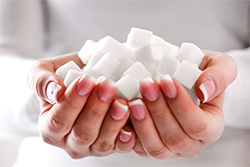 The importance of sleep to manage discomfort
The relationship between sleep and physical discomfort is complex. If you live with discomfort, you may find yourself in a cycle of anxiety, low mood, insomnia and more discomfort. Find out how to improve your sleep here.Link to article
High evidence plant sterols reduce 'bad' cholesterol levels - backed by 5 solid studies
Sterols naturally occur in foods such as vegetable oils, nuts and seeds. These compounds have a similar structure to cholesterol, but they are thought to decrease absorption of the harmful LDL form of cholesterol. Learn more.Link to article
Why vitamin K is so important for bone health
The awareness around vitamin K for skeletal wellbeing is building. No longer are experts looking at calcium and vitamin D in isolation when considering bone health. Discover the health properties of vitamin K and food sourcesLink to article
Study: Increased omega-3 intake associated with better muscle strength
It is widely established that muscle strength declines with age and with age-related conditions. Protein is a top suggestion to support muscle health. This study also confers the health potential of omega 3s. Find out more.Link to article
Disclaimer:
The links are being provided as a convenience and for informational purposes only; they do not constitute as an endorsement or approval of any of the Nature's Best products, services or opinions of the corporation or organization or individual. Nature's Best bears no responsibility for the accuracy, legality or content of the external site or for that of subsequent links. Contact the external site for answers to questions regarding its content.