StrongStart®, Specifically Formulated For Women During Pregnancy
With 22 Nutrients Including Folic Acid, 60 Tablets, 2 Month's Supply, 1 a day
1-a-day multi for pregnancy
Full 400ug of folic acid and vitamin D
Safe effective nutrient levels
Made to GMP standards
Product ID: 718
1-a-day multi for pregnancy
Full 400ug of folic acid and vitamin D
Safe effective nutrient levels
Made to GMP standards
Product Information
A one-a-day multi-vitamin specifically formulated for women trying for a baby, pregnant or breastfeeding. Strongstart® makes the perfect pregnancy multi for mum's. With 22 nutrients at safe but relevant levels, including, folic acid, vitamin B3, vitamin D and iodine.
We recommend Strongstart® is taken along side a high strength
fish oil supplement
, as research has confirmed that adding EPA and DHA (Omega 3 fatty acids) to the diet of pregnant women has a positive effect on visual and cognitive development of the baby.
View our related articles:
Trying for a baby
Infertility
Pregnancy
Daily Intake
Take 1 tablet daily with a meal.
Do not exceed recommended daily dose.
Food supplements should not replace a balanced diet and healthy lifestyle.
Formula
Riboflavin (Vitamin B2)
10mg
Pantothenic Acid (Vitamin B5)
5mg
Ingredients
DiCalcium Phosphate, Cellulose, Magnesium Oxide, Vitamin C (Ascorbic Acid), Vitamin E (dl-alpha Tocopherol Acetate), Iron (Ferrous Fumarate), Zinc Citrate, Tablet Coating (Hydroxypropyl Methylcellulose, Colours: Titanium Dioxide & Iron Oxides), Anti-caking Agents (Silicon Dioxide & Magnesium Stearate,), Niacin (Nicotinamide), Stearic Acid, Thiamine Mononitrate, Vitamin B6 (Pyridoxine Hydrochloride), Riboflavin, Crosslinked Cellulose Gum, Pantothenic Acid (Calcium Pantothenate), Vitamin D3*, Inositol, Choline Bitartrate, Copper Sulphate, Manganese Sulphate, Vitamin K1, Selenium (L-Selenomethionine & Sodium Selenite), Chromium Picolinate, Vitamin B12 (Cyanocobalamin), Folic Acid, Potassium Iodide, Biotin. *With antioxidant dl-alpha Tocopherol.
Suitable For
This product is suitable for all adults.
This product is suitable for vegetarians.
This product is suitable during pregnancy or breast feeding.
Cautions/Allergies
This product contains iron, which if taken in excess may be harmful to very young children. Keep out of sight and reach.
This product is free from wheat, yeast, dairy, soya, nuts and shellfish.
This product is free from gluten containing ingredients.

Questions & Answers (0)
You Could Also Consider These Multivitamins for women Products
Great Combinations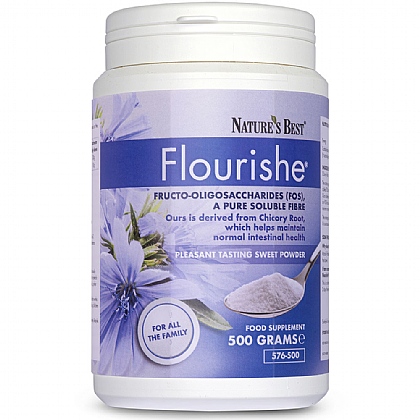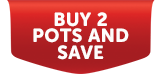 Flourishe®, Natural Soluble Fibre, Purest Form Of FOS
4.8/5 based on

210 customer reviews
With Chicory Root, Helps Maintain Normal Intestinal Health*, 500g Powder, 1+ month's supply
Delicious tasting. The purest soluble fibre FOS available. Helps keep you regular naturally, encourages your friendly bacteria to flourish. From Chicory root extract
From £11.50
View Product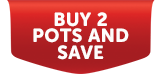 Fish Oil 1300mg, With EPA and DHA
4.9/5 based on

247 customer reviews
60 capsules, 1-3 daily, up to 2 month's supply
UK's strongest 1-3 p/day fish oil with a whopping 1040mg Omega 3s in each taste free, sweet orange oil impregnated capsule. 5 stage purification process.
From £15.50
View Product
"PCOS"
By
Anonymous
, 07 Apr 2021
After taking this daily for 4 weeks, I got my period back after not having one for over 8 months! I couple this with myo-inositol powder and I think I can feel the benefits. I feel less fatigue, less brain-fog and less PCOS cramps. I will carry on taking this combination.
Recommend to a friend: Yes
How much has this product helped you?
"Great all in one"
By
Anonymous
, 13 Feb 2021
Great product, everything you need in one tablet and from a great company. Higher percentages of vitamins and minerals than other well known and more expensive brands and no plastic blister packs, yey!
Recommend to a friend: Yes
How much has this product helped you?
"Fantastic Product"
Been using it before conception during my 5th pregnancy and now continuing to use it while breastfeeding. I wish I had found it with the other 4 as this one doesn't make me feel sick.
Recommend to a friend: Yes
How much has this product helped you?
"Great product "
By
Tracey Wells
, 14 Sep 2020
Great product if pregnant or trying to concieve
Recommend to a friend: Yes
How much has this product helped you?
"Best pregnancy multi"
I started taking them month before I got pregnant together with Myo Inositol and now during pregnancy but without myo inositol. They might be the reason I have got pregnant however they are easy to digest even if you suffer from nausea.
Recommend to a friend: Yes
How much has this product helped you?