Multi-Max® Complete, High Strength Over 50s Multivitamin
With Calcium, Magnesium and Antioxidants, 90 Tablets, 1 month's supply
High level of lutein for eye health and plenty of antioxidants
The 50+ Multi, in a taste-free tablet form
Plenty of trace minerals, selenium, chromium, zinc
Same great formula as Multi-Max® Advance, plus calcium and magnesium
Product ID: 604
High level of lutein for eye health and plenty of antioxidants
The 50+ Multi, in a taste-free tablet form
Plenty of trace minerals, selenium, chromium, zinc
Same great formula as Multi-Max® Advance, plus calcium and magnesium

Product Information

Multi-Max® Complete contains the same fantastic range of nutrients and plant compounds as found in Multi-Max® Advance, with the addition of high strength calcium and magnesium. These minerals take up a lot of space which explains why Multi-Max® Complete is a 3-a-day. It also explains why Multi-Max® Complete is now the UK's most comprehensive multi. No other product offers this range of nutrients at these potencies. The B Vitamins, lutein, chromium, selenium and Vitamin D are all provided at higher levels than most other multis. In fact it is the ultimate 'health insurance' and costs less than 40p per day.
So if you want just a single product to take then this would have to be the one to choose. And if you wanted to add anything else then we often recommend fish oil capsules, and possibly a glucosamine supplement.



Daily Intake
Take 3 tablets daily with a meal. Do not exceed recommended daily dose.
Food supplements should not replace a balanced diet and healthy lifestyle.
Formula
Riboflavin (Vitamin B2)
4mg
Pantothenic Acid (Vitamin B5)
12mg
Ingredients
Calcium Carbonate, Magnesium (Carbonate & Citrate), Cellulose, Vitamin C (Ascorbic Acid), Tablet Coating (Hydroxypropyl Methylcellulose, Colours: Titanium Dioxide & Iron Oxides), Vitamin E (dl-alpha Tocopherol), Anti-caking Agents (Silicon Dioxide & Magnesium Stearate), Turmeric Extract, Green Tea Extract, Grape Seed Extract, Zinc Citrate, Crosslinked Cellulose Gum, Vitamin K2 (MENA Q7), Stearic Acid, Iron (Ferrous Fumarate), Niacin (Nicotinamide), Pantothenic Acid (Calcium Pantothenate), Vitamin B6 (Pyridoxine Hydrochloride), Vitamin B12 (Cyanocobalamin), Lutein, Vitamin A Acetate, Copper Gluconate, Thiamine Mononitrate, Vitamin D3, Para-amino Benzoic Acid, Choline Bitartrate, Inositol, Riboflavin, Manganese Gluconate, Chromium Picolinate, Selenium (l-Selenomethionine & Sodium Selenite), Folic Acid, Potassium Iodide, Biotin.
Suitable For
This product is suitable for all adults. This product is suitable for vegetarians.
Cautions/Allergies
This product is free from wheat, yeast, dairy, soya, and nuts and shellfish.
This product is free from gluten containing ingredients.
This product contains iron, which, if taken in excess, may be harmful to very young children. Keep out of sight and reach.
Do not take if pregnant or breast feeding.
You Could Also Consider These Multis For All Adults Products
Great Combinations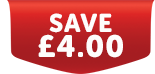 Turmeric 20,000mg, 95% curcumins
4.8/5 based on

1440 customer reviews
UK's strongest and purest, 60 Tablets, 2 month's supply, 1 a day
A perfect partner to glucosamine. Also used as a digestive. One of the UK's strongest and purest one-a-day formulas.
From £14.95
View Product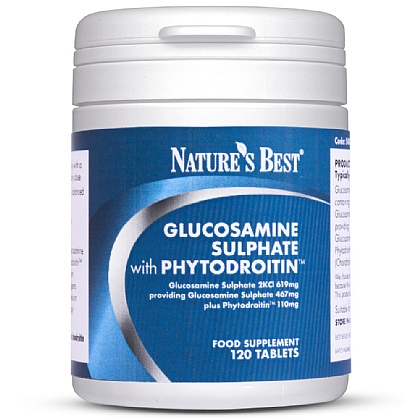 Glucosamine & Chondroitin, Fast Release Formula
4.9/5 based on

900 customer reviews
360 Tablets, 4 month's supply
Great combination providing full strength glucosamine sulphate and pure chondroitin. UK made tablets for freshness and purity. Fantastic value.
From £10.95
View Product
By
Anonymous
, 31 Aug 2020
Recommend to a friend: Yes
How much has this product helped you?
"Bad Chose Of Delivery Company"
By
Anonymous
, 25 Aug 2020
Good product, but naturthebest using the worst delivery company. For standart delivery they use royal mail and royal mail deliver your product to your letter box. In case letter box is too small for the box which is in 100% of cases, they do not call you to pick up from post man even you at home. Royal mail just sending this box to local depot for collection. Royal mail do not deliver parcels to doors. So i spent 1 hour of my time to get this product from local royal mail depot. Disapointed why you are using royal delivery which doesn not provide good delivery. Hermes and Yodel always deliver to doors for even cheper price then "royal" mail
Recommend to a friend: No
Thank you for taking the time to leave a review.

I am sorry to hear of the issue that you experienced. I have passed your feedback onto our Customer Services. You may also wish to contact your local Royal Mail depot to see if you can arrange for your parcels to be left in a safe place.

Nature's Best Nutrition Advice:
How much has this product helped you?
"It is"
By
RONALD WOLITER
, 20 Aug 2020
I am aged 91 my Wife 93 still both very fit we have taken supplements from Natures Best for many years thank you
Recommend to a friend: Yes
How much has this product helped you?
"Multivitamin "
By
kate wilson
, 15 Aug 2020
I have tried a couple of nature beat multivitamins , but I would say this is the best by far as nearer 50 for my age . I have had to order another one as out of stock , but will be reordering this one when back in,
Recommend to a friend: Yes
How much has this product helped you?
"Multi Vitamins"
By
Shakunthala Burrell
, 12 Aug 2020
Product looks pure but I will know the result in 3 months time.
Recommend to a friend: Yes
How much has this product helped you?