Manganese 4mg, High Strength Citrate Form
Contributes To Normal Energy-Yielding Metabolism, 100 Tablets, 3+ Month's Supply, 1 a day
An easy to absorb citrate form , an organic compound as found in food
High Strength one-a-day tablets
Small, taste free coated tablets
Vegetarian and vegan friendly
Product ID: 654
An easy to absorb citrate form , an organic compound as found in food
High Strength one-a-day tablets
Small, taste free coated tablets
Vegetarian and vegan friendly
Product Information
Nature's Best Manganese product is supplied in the citrate form which is easily absorbed by the body. Each UK-made tablet has been specially formulated to disintegrate within one hour of swallowing, thereby ensuring that the manganese has plenty of time to be absorbed before it reaches the bowel.

Manganese contributes to:
- Normal energy-yielding metabolism
- The maintenance of normal bones
- The normal formation of connective tissue
- The protection of cells from oxidative stress

If you are taking one of Nature's Best's multi's such as Multi-Max® Advance or Multi-Guard® Active, then your intake of manganese will already be well covered as this mineral is included in all our multis. Manganese is an essential trace mineral that is required in small amounts to manufacture enzymes involved in many body processes including the enzyme superoxide dismutases (SOD). This enzyme 'soaks up' free radicals which can cause tissue damage. It is also involved in the production of cartilage as well as being required for the development and maintenance of healthy bones and for normal nerve and immune function.
Daily Intake
Take 1 tablet daily with a meal. Do not exceed recommended daily dose.
Food supplements should not replace a balanced diet and healthy lifestyle.
Formula
Ingredients
Calcium Carbonate, Cellulose, Manganese Citrate, Anti-caking Agents (Silicon Dioxide, Stearic Acid & Magnesium Stearate), Tablet Coating (Hydroxypropyl Methylcellulose, Glycerine).
Suitable For
This product is suitable for all adults. This product is suitable for vegetarians and vegans.
Cautions/Allergies
This product is free from wheat, yeast, dairy, soya, nuts and shellfish.
This product is free from gluten containing ingredients.
This product is not suitable during pregnancy or breast feeding.
Questions & Answers (0)
You Could Also Consider These Manganese Products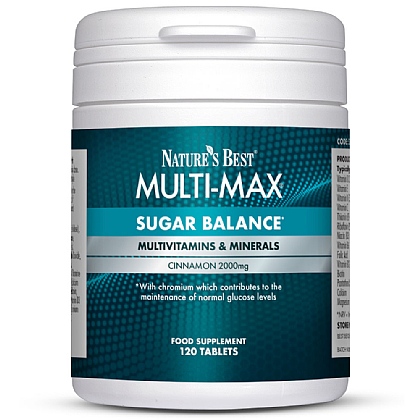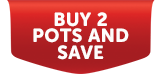 Multi-Guard® Balance, High Potency Multi
4.9/5 based on

35 customer reviews
With Cinnamon & Alpha-Lipoic Acid, 120 Tablets, 2 Month's Supply, 2 a day
A high potency specialist multi with cinnamon, chromium and high strength magnesium and other nutrients involved in balancing blood sugar levels.
From £19.95
View Product
"just right required dose in each tab"
By
W George Smith
, 06 Dec 2020
help with diabetic control
Recommend to a friend: Yes
Hello,

Thank you for taking the time to leave a review. As with any medical condition, we would recommended keeping your doctor informed of the supplements you are taking.

Kind regards, Sally
Nature's Best Nutrition Advice:
How much has this product helped you?
By
Zyad Rashad
, 12 Jan 2020
Recommend to a friend: Yes
How much has this product helped you?
By
Anonymous
, 16 Mar 2019
helps stop cramp and it works
Recommend to a friend: Yes
How much has this product helped you?
"Magenese was delivered shortly after ordering. Well done."
By
Anonymous
, 14 Jan 2019
I am taking manganese with other minerals and vitamins for now to replace those that I may have lost through bad diet. To improve some health issues I am now and hope to always opt for organic and have removed 'junk food' from my diet. Hope this helps some readers.
Recommend to a friend: Yes
How much has this product helped you?
By
Elise Markersen
, 03 Jan 2018
BECAURSE IT SUPPLIES CALCIUM.
Recommend to a friend: Yes
How much has this product helped you?