Quercetin 500mg
Highly researched and fascinating flavonoid
Highest potency available in the UK, a safe but powerful dose
A highly active flavonoid, one of the most researched
Fast release tablet, specially coated for ease of swallowing
Popular with sports people as well as those working outside during the flowering season
Quercetin belongs to a class of water-soluble plant pigments called flavonoids and can be found in onions, apples, green and black tea. Flavonoids have the ability to neutralise free radicals, converting them to be less reactive compounds therefore reducing their potential to harm cells. Quercetin is actually the most researched bioflavonoid used in human trials and scientists are very excited by its potential benefits to health. One of the most recent studies demonstrated its importance to cardiovascular health, but for more information on this fascinating nutrient, simply search it online. In addition to its antioxidant properties, it is also involved in inhibiting the production and release of histamines.
This is a high strength supplement, which is borne out by the fact that an average apple contains between 5mg and 10mg of quercetin. We use pure quercetin in a form that is easy to absorb.

Product Information
Daily Intake
Take 1 tablet daily with a meal. Do not exceed recommended daily dose.
Food supplements should not replace a balanced diet and healthy lifestyle.
Formula
Ingredients
Quercetin Dihydrate, Calcium Carbonate, Cellulose, Tablet Coating (Methylcellulose, Glycerin), Stearic Acid, Silicon Dioxide, Crosslinked Cellulose Gum, Magnesium Stearate.
Suitable for / Cautions
Suitable For
This product is suitable for all adults. This product is suitable for vegetarians.
Cautions/Allergies
This product is free from wheat, yeast, dairy, soya, nuts and shellfish.
This product is free from gluten containing ingredients.
Do not take if pregnant or breast feeding.
You Could Also Consider These Quercetin Products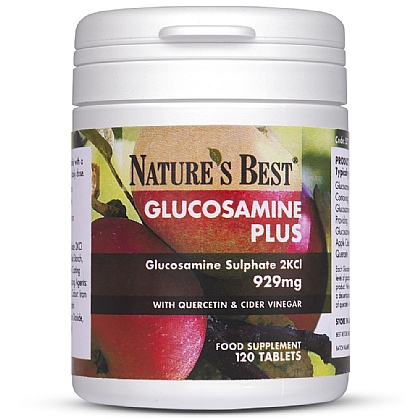 Glucosamine Plus Quercetin and Cider Vinegar
4.9/5 based on

185 customer reviews
Unique high strength joint formula
A full 1000mg of Glucosamine Sulphate 2KCl per tablet plus the active bioflavonoid quercetin plus cider vinegar. Thousands of repeat customers!
£25.50
£18
View Product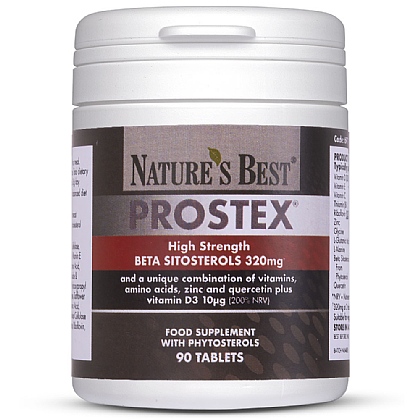 Prostex®
4.8/5 based on

37 customer reviews
Highest strength Beta Sitosterols
Highest strength beta sitosterols, a full 320mg per 2 tablets. With added vitamin D (10µg, important amino acids, zinc and the bioflavonoid quercetin.
£25
£22.90
View Product
"Regarding tree pollen allergy"
By
Anonymous
, 24 Apr 2018
It has helped a bit, more effective than any anti histimine tablets and I've tried four different toes so far.
I would recommend these as they give you a boat as well as stopping eyes becoming incredibly itchy. When I take these the allergy threatens to take a grip but seems to Peter out
Recommend to a friend: Yes
How much has this product helped you?
"Prostatit "
By
Anonymous
, 18 Feb 2018
I am a chronic prostatitis disease. I learned to use quercetin while traveling on the internet. I thought it would be useful for prostatitis.
Recommend to a friend: Yes
How much has this product helped you?
By
Anonymous
, 29 Jan 2018
Only just received so not able to say a positive review until been taking the product for a while longer
Recommend to a friend: Don't know
How much has this product helped you?
"This product is amazing"
By
Anonymous
, 21 Dec 2017
Used to help swollen finger joints - the swelling is rapidly going and pain has completely gone. My tender feet also improved enormously. I am so pleased. I hope it will help with hay fever come the spring
Recommend to a friend: Yes
How much has this product helped you?
"Good value"
By
David Richards
, 04 Dec 2017
I was advised to take this product because I have type 2 diabetes,my condition improved.
Recommend to a friend: Yes
How much has this product helped you?