CherryMax®, Rich Source Of Antioxidants Called Anthocyanins
Popular For Recovery After Exercise, 500 ml, 1+ Month's Supply
Great tasting, top in taste trials
Naturally sweetened with apple juice and red grape
Popular with sports people
Aids recovery after exercise
Potent source of antioxidants
Packed with active compounds, anthocyanins
Product ID: 456
Great tasting, top in taste trials
Naturally sweetened with apple juice and red grape
Popular with sports people
Aids recovery after exercise
Potent source of antioxidants
Packed with active compounds, anthocyanins
Product Information
Not to be confused with sweet cherries, sour cherries are a richer source of the powerful antioxidants called anthocyanins. It's these compounds which give cherries their deep, rich colour and are believed to be the most active type of flavonoids. Sour cherry products are sometimes recommended to sports people following exercise to aid recovery.
Nature's Best CherryMax€ž¢ has been carefully processed to ensure that the important nutritive properties are retained. The name sour cherry is thankfully not a reflection of the taste of CherryMax€ž¢, which is naturally sweetened with red grape and apple. The result is a great tasting concentrate that has certainly gone down well in taste trials.
View all our recipes...
Daily Intake
General use: Take 10ml (2 teaspoons) daily.
After exercise: Take 30ml (6 teaspoons) daily.
Do not exceed recommended daily dose.
This high strength concentrate is delicious taken straight off the spoon or can be diluted to taste. Refrigerate after opening and consume within 6 weeks. Shake well before use.
Food supplements should not replace a balanced diet and healthy lifestyle.
Formula
Typically per 5m serving:
Ingredients
Sour Cherry Juice Concentrate, Red Grape Juice Concentrate, Apple Juice Concentrate, Water, Preservative (Potassium Sorbate). No artificial sweeteners.

NOTE: Cherrymax contains naturally sourced ingredients, and there may be some variation in colour/consistency from batch to batch. This does not affect the quality of the juice.
Suitable For
This product is suitable for all adults.
This product is suitable for vegetarians and vegans.
Cautions/Allergies
Diabetics should seek medical advice before taking this product.
Questions & Answers (0)
You Could Also Consider These Fruit Concentrates Products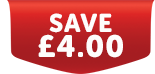 BerryGuard®, Fruit Concentrate with Elderberry & Rosehips
4.9/5 based on

129 customer reviews
Naturally Sweetened, 500ml, 1+ Month's Supply
A fabulous blend of elderberry, rosehip and blackcurrant fruit concentrates. A powerful combination of important flavonoids and naturally sweetened with red grape juice.
£12.95
£8.95
Add to basket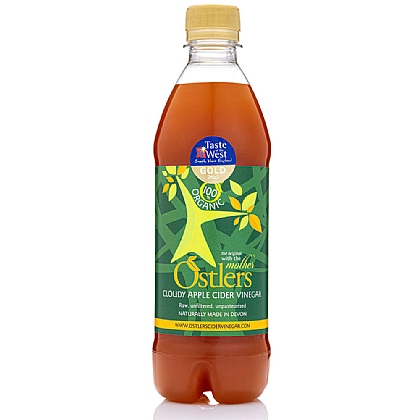 Ostler's Cider Vinegar with 'The Mother' 500ml
4.9/5 based on

77 customer reviews
Raw, unpasteurised, unfiltered, with all the goodness of 'The Mother.' Made to an old family recipe. This award-winning formula is vegan, veggie and gluten free.
£3.50
Add to basket
"Very good"
By
Steffie Betts
, 15 Nov 2021
Taken at night, it helps me sleep
Recommend to a friend: Yes
How much has this product helped you?
"Surprisingly Helpful For Sleep"
By
samantha hughes
, 09 Oct 2021
I think i'm peri-menopausal partly because my sleep is shockingly bad. I've tried 7 day courses of sleeping tablets from the GP, tried melatonin too along with a plethora of OTC sleep aids. They all work to a degree but side-effects and not wanting to become addicted to these types of medication lead me to finding out about this type of product.

I've been using Cherrymax for nearly 2 weeks now. Prior to this i was averaging 4.5 hrs a night - sometimes 3 hours & occasionally. I tried to stay positive that it might help but that's easier said than done when you feel you've tried so many products including a course of CBT for sleep. Well, i'm here to say that in the second week of taking this, i'm averaging 6 hours a night. A couple of days ago i had 7.5 hrs sleep which is incredible. I don't know if it's just the product or a bit of positive thinking mixed in but i am thrilled.

Most say take it an hour before bed but i take it just before i go up to bed as i read for 30 min or so
Recommend to a friend: Yes
How much has this product helped you?
"Tasty product"
By
Anonymous
, 18 Sep 2021
Been told this might help with Chronic Fatigue/Fibromyalgia pain.Took at night and did get better night''s sleep,less back ache etc,but after a few nights of taking two teaspoons made me incredibly sleepy next day to the point of sleeping most of the day.Took a break for a couple of weeks and tried again ,but had same effect.Might try just one teaspoon next time, effect might be due to my condition making me tired anyway.Lovely taste to product,would go well with ice cream.
Recommend to a friend: Don't know
How much has this product helped you?
"Great taste"
By
Anonymous
, 10 Sep 2021
Was recommended this to help with poor sleep.
I''m in the menopause and have tried everything to help with my sleep.
I still wake up through the night but easily fall back to sleep, so really pleased. It also seems to help with my joint and muscle pains.
I take 10mls of the concentrate an hr before bed.
I will be purchasing again
Recommend to a friend: Yes
How much has this product helped you?
"Delicious Cherry Juice"
By
Georgina Smith
, 27 Aug 2021
We use this as a pre/post exercise enhancing drink , just adding to water plus any aminos and creatine to give a pleasantly flavoured work out hydration drink
Recommend to a friend: Yes
How much has this product helped you?