CherryMax®
Highest strength cherry juice concentrate, popular with sports people for recovery after exercise
Great tasting, top in taste trials
Naturally sweetened with apple juice and red grape
Popular with sports people
Aids recovery after exercise
Potent source of antioxidants
Packed with active compounds, anthocyanins
Product ID: 456
Great tasting, top in taste trials
Naturally sweetened with apple juice and red grape
Popular with sports people
Aids recovery after exercise
Potent source of antioxidants
Packed with active compounds, anthocyanins

Product Information
Not to be confused with sweet cherries, sour cherries are a richer source of the powerful antioxidants called anthocyanins. It's these compounds which give cherries their deep, rich colour and are believed to be the most active type of flavonoids. Sour cherry products are sometimes recommended to sports people following exercise to aid recovery.
Nature's Best CherryMax™ has been carefully processed to ensure that the important nutritive properties are retained. The name sour cherry is thankfully not a reflection of the taste of CherryMax™, which is naturally sweetened with red grape and apple. The result is a great tasting concentrate that has certainly gone down well in taste trials.
View all our recipes...
Daily Intake
General use: as an antioxidant and support for the cardiovascular system, take 10ml (2 teaspoons) daily. Sports use: for recovery after exercise, take 30ml (6 teaspoons) daily - shake well before use. Do not exceed recommended daily dose.
Food supplements should not replace a balanced diet and healthy lifestyle.
Ingredients
Sour Cherry Juice Concentrate, Red Grape Juice Concentrate, Apple Juice Concentrate, Potassium Sorbate. No artificial sweeteners. NOTE: CherrymaxTM is a natural product, therefore, it may vary slightly in colour and consistency from batch to batch. This does not affect the quality or efficacy of the juice.
Suitable For
This product is suitable for all adults. This product is suitable for vegetarians.
Cautions/Allergies
This product is free from wheat, yeast, dairy, soya, nuts and shellfish.
This product is free from gluten containing ingredients.
This product is not suitable during pregnancy or breast feeding.
You Could Also Consider These Fruit Concentrates Products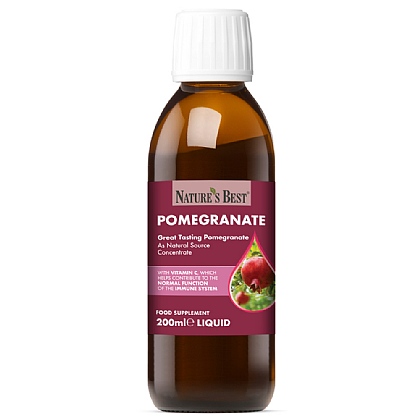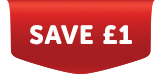 Pomegranate Concentrate with Red Grape
4.7/5 based on

68 customer reviews
Up to 25 X stronger than supermarket juices and great tasting too
A delicious tasting Pomegranate fruit concentrate, up to 25 x stronger than supermarket juices and packed with super-antioxidants. Great for healthy hearts.
£14.95
£13.95
Add to basket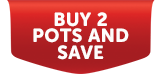 BerryGuard® Elderberry, for year round protection
4.9/5 based on

67 customer reviews
Delicious tasting with elderberry and rosehips for the immune system.
A fabulous blend of elderberry, rosehip and blackcurrant fruit concentrates. A powerful combination of important flavonoids and naturally sweetened with red grape juice.
From £12.95
View Product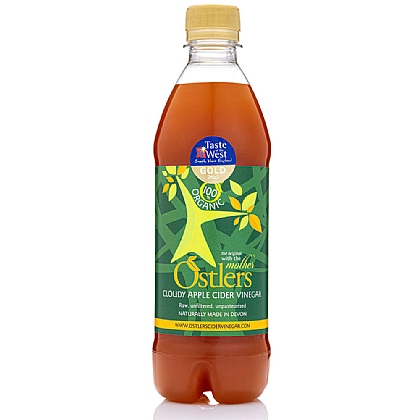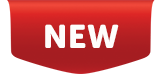 Ostler's Cider Vinegar with 'The Mother' 500ml
5/5 based on

1 customer reviews
Raw, unpasteurised, unfiltered, with all the goodness of 'The Mother.' Made to an old family recipe. This award-winning formula is vegan, veggie and gluten free.
£2.99
Add to basket
"Life is just a bowl of cherries"
By
Elizabeth Edmonds
, 27 Feb 2020
It is a great way of getting antioxidants and is not at all sweet as most fruit drinks are-diluted into a wine glass is a pleasant way of giving people a soft drink and not feeling left out becasuse they don''t drink alcohol-cherries are good for you.
Recommend to a friend: Yes
How much has this product helped you?
"This works"
By
Susan Peel
, 21 Feb 2020
I started drinking this cherry juice three months ago after reading online reviews. I suffer with painful finger joints due to, osteoarthritis.
The pain has noticeably reduced and I can once again use all my fingers to carry out tasks.
It's pleasant to drink and reasonably priced, I would recommend giving this product a try and see if it works for you.
Recommend to a friend: Yes
Thank you for taking the time to leave a review.

Sour cherries are thought to help reduce uric acid levels and some studies have shown them to be useful for this purpose. This may be useful if you are suffering with gout.
Nature's Best Customer service:
How much has this product helped you?
"Delicious"
By
Anonymous
, 16 Feb 2020
I use Cherry Max to help relieve the pain in my big toe which is probably arthritis. I have read that cherries of any kind are the best thing to use and Cherry Max certainly gets rid of the pain. I would still take it if I didn''t have any pain as it is
delicious!


Recommend to a friend: Yes
How much has this product helped you?
"I love Cherry Max!"
By
Margaret Walton
, 05 Feb 2020
I have struggled with painful joints since the menopause. Cherry Max is seeing me nicely through the winter. I sleep well too on this. Great tasting. And I trust that the other benefits from Cherry Max are keeping me fit and well. Great product.
Recommend to a friend: Yes
How much has this product helped you?
"Effective For Gout"
Having read about the benefits of taking cherry supplements to control gout attacks I decided to give Cherrymax a go. I can say after using this product for over 2 years I am yet to have a Flare up. I was prescribed C********e from the doctors who recommended taking them at the first sign of an attack but as I had 2 - 3 attacks a year did not look forward to popping pills for the rest of my life. I take 10ml with 200mls of water before bed and this has been so effective it is a miracle. It can also be used instead of cordial for a refreshing drink during the day, but for gout prevention this product is a must.
Recommend to a friend: Yes
Thank you for taking the time to leave a review.

If you are not already doing so, we would suggest that you keep your doctor informed of any supplements that you are taking.

Nature's Best Customer service:
How much has this product helped you?