CherryMax®
Highest strength cherry juice concentrate, popular with sports people for recovery after exercise
Great tasting, top in taste trials
Naturally sweetened with apple juice and red grape
Popular with sports people
Aids recovery after exercise
Potent source of antioxidants
Packed with active compounds, anthocyanins
Product ID: 456
Great tasting, top in taste trials
Naturally sweetened with apple juice and red grape
Popular with sports people
Aids recovery after exercise
Potent source of antioxidants
Packed with active compounds, anthocyanins
Product Information
Not to be confused with sweet cherries, sour cherries are a richer source of the powerful antioxidants called anthocyanins. It's these compounds which give cherries their deep, rich colour and are believed to be the most active type of flavonoids. Sour cherry products are sometimes recommended to sports people following exercise to aid recovery.
Nature's Best CherryMax™ has been carefully processed to ensure that the important nutritive properties are retained. The name sour cherry is thankfully not a reflection of the taste of CherryMax™, which is naturally sweetened with red grape and apple. The result is a great tasting concentrate that has certainly gone down well in taste trials.
View all our recipes...
Daily Intake
General use: as an antioxidant and support for the cardiovascular system, take 10ml (2 teaspoons) daily. Sports use: for recovery after exercise, take 30ml (6 teaspoons) daily - shake well before use. Do not exceed recommended daily dose.
Food supplements should not replace a balanced diet and healthy lifestyle.
Ingredients
Sour Cherry Juice Concentrate, Red Grape Juice Concentrate, Apple Juice Concentrate, Potassium Sorbate. No artificial sweeteners. NOTE: CherrymaxTM is a natural product, therefore, it may vary slightly in colour and consistency from batch to batch. This does not affect the quality or efficacy of the juice.
Suitable for / Cautions
Suitable For
This product is suitable for all adults. This product is suitable for vegetarians.
Cautions/Allergies
This product is free from wheat, yeast, dairy, soya, nuts and shellfish.
This product is free from gluten containing ingredients.
This product is not suitable during pregnancy or breast feeding.
You Could Also Consider These Fruit Concentrates Products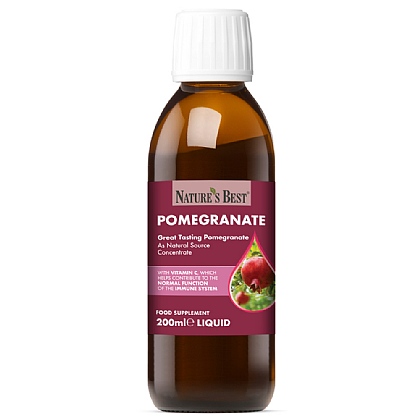 Pomegranate Concentrate with Red Grape
4.8/5 based on

57 customer reviews
Up to 25 X stronger than supermarket juices and great tasting too
A delicious tasting Pomegranate fruit concentrate, up to 25 x stronger than supermarket juices and packed with super-antioxidants. Great for healthy hearts.
£16.95
Add to basket
BerryGuard® Elderberry, for year round protection
4.9/5 based on

67 customer reviews
Delicious tasting with elderberry and rosehips for the immune system.
A fabulous blend of elderberry, rosehip and blackcurrant fruit concentrates. A powerful combination of important flavonoids and naturally sweetened with red grape juice.
£12.95
Add to basket
"This product hopefully will be helpful"
By
Doreen Hall
, 17 May 2019
It was for my son who has the occasional gout flare-up -it has been recommended to him. Hope it will help cut down the flare-ups in future.
Recommend to a friend: Don't know
How much has this product helped you?
"CherryMax"
By
Anonymous
, 23 Apr 2019
I Take this daily as I suffer with a lot of pain from gout in my left foot and ankle.

I take CherryMax daily as it has definite natural benefits for Gout in reducing the pain and is reduces the inflammation around the joints which is what causes the pain.

You have to take the recommended dose which takes a couple of months before you notice the benefits, don''t expect it to take effect before this time as it takes a while to work.

I am allergic to all anti-inflammatory tablets so am really pleased with the results of CherryMax and will continue to take it every day. I just drink it as I like the taste but you can mix it with water if you feel you don''t like the sour taste.

I read very good reviews before purchasing it and it definitely works!
Recommend to a friend: Yes
How much has this product helped you?
"Can'T Get Enough Of This Stuff!"
By
Rebecca Guillain
, 12 Apr 2019
I originally took this as an aid to recovery after fitness. I am 54 and a fitness instructor for older adults. The fringe benefits are many. Firstly, it is totally delicious and you don't need much. One bottle lasts me ages even though I seem to drink it quite a bit. Delicious in lemonade, tonic water, warm water and honey (bedtime drink). It is supposed to help you sleep and I do feel that it makes a significant difference to me. particularly as I am at the tail end of the menopause and am very restless at night. It also helped my husband with restless leg symptoms although I don't like sharing! Its too nice. Good value for money.
Recommend to a friend: Yes
How much has this product helped you?
"Great product"
I bought this product to help me to sleep better. When I read about it further I saw that it was supposed to help gout and inflammation in the joints. My husband suffers from those complaints so we both decided to take 10ml every night before going to bed. I don't know if it is placebo effect or not but we are both improving. Plus the cherry juice tastes delicious. It was excellent value for money too. I will definitely buy some more.
Recommend to a friend: Yes
How much has this product helped you?
By
Anonymous
, 02 Mar 2019
A choice between immune suppressing drugs or natural alternatives. CherryMax seems to work well with reducing the effects of arthritis and tastes great.
Recommend to a friend: Yes
Thank you for taking the time to leave a review.

We would not suggest taking supplements instead of medications unless you discuss this with your doctor first and they are happy for you to do so.
Nature's Best Customer service:
How much has this product helped you?