BerryGuard®, With Elderberry And Rosehips For Immune System
Naturally Sweetened, 500ml, 1+ Month's Supply
Delicious off the spoon
Naturally sweetened with red grape juice
Children love the taste
A natural boost throughout the year
Have you thought about a Multivitamin? Find out more here
Product ID: 455
Delicious off the spoon
Naturally sweetened with red grape juice
Children love the taste
A natural boost throughout the year
Have you thought about a Multivitamin? Find out more here

Product Information
Wow, this is truly delicious! This fabulous blend of elderberry, rosehip and blackcurrant fruit concentrates really takes some beating. All three berries have been used by herbalists for centuries and they are still just as popular today. They are a rich source of important compounds called flavonoids, including anthocyanins, shown to possess powerful antioxidant properties. For more information on these important compounds, please search online.
Naturally sweetened with red grape juice and carefully formulated to retain the nutritive properties of the fruits, this fruit concentrate can be enjoyed straight off the spoon or why not try adding some to ice cream? Children will love the taste too!
View all our recipes...
Daily Intake
Children 5-15 years: Take 5ml (1 teaspoon) daily. Children 15 years and over and Adults: Take 10ml (2 teaspoons) daily (shake well before use).
Do not exceed recommended daily dose.
Shake well before use.
Food supplements should not replace a balanced diet and healthy lifestyle.
Formula
Typically per 5ml serving:
Ingredients
Red Grape Juice Concentrate, Elderberry Juice Concentrate, Water, Blackcurrant Juice Concentrate, Rosehip Juice Concentrate, Preservative (Potassium Sorbate). No artificial sweeteners.

Note: Berryguard contains naturally sourced ingredients, and there may be some variation in colour/consistency from batch to batch. This does not affect the quality of the juice.
Suitable For
This product is suitable for all adults and children aged 4 years and over.
This product is suitable for vegetarians and vegans.
Cautions/Allergies
Diabetics should seek medical advice before taking this product.
This product is free from wheat, yeast, dairy, soya, nuts and shellfish.
This product is free from gluten containing ingredients.
You Could Also Consider These Fruit Concentrates Products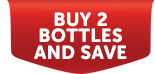 Pomegranate with Red Grape Concentrate, Powerful Source Of Antioxidants
4.7/5 based on

108 customer reviews
Up To 25x Stronger Than Supermarket Brands, 500ml
A delicious tasting Pomegranate fruit concentrate, up to 25 x stronger than supermarket juices and packed with super-antioxidants. Great for healthy hearts.
From £14.95
View Product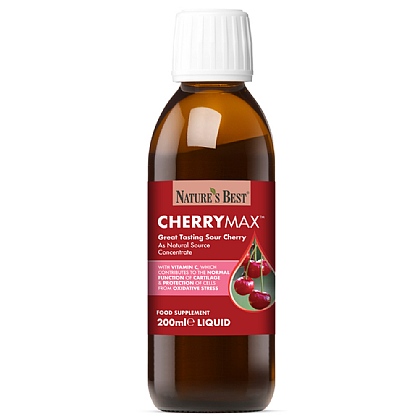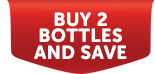 CherryMax®, Rich Source Of Antioxidants Called Anthocyanins
4.7/5 based on

115 customer reviews
Popular For Recovery After Exercise, 500 ml, 1+ Month's Supply
One of the UK's most potent, antioxidant rich cherry juice concentrates. Popular with sports people, aids recovery after exercise.
From £12.95
View Product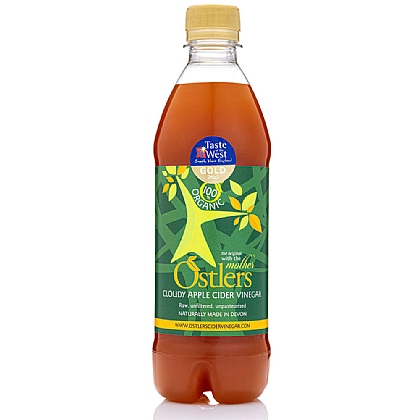 Ostler's Cider Vinegar with 'The Mother' 500ml
4.9/5 based on

48 customer reviews
Raw, unpasteurised, unfiltered, with all the goodness of 'The Mother.' Made to an old family recipe. This award-winning formula is vegan, veggie and gluten free.
£2.99
Add to basket
"BERRY GUARD ELDERBERRY"
By
Anonymous
, 23 Feb 2021
Recommend to a friend: Yes
How much has this product helped you?
By
Anonymous
, 23 Feb 2021
Recommend to a friend: Yes
How much has this product helped you?
"Not great "
By
Anonymous
, 19 Feb 2021
Recommend to a friend: Don't know
Thank you for taking the time to leave a review.

I am sorry to hear that you were not happy with this product. I have contacted you directly to discuss this further.

Nature's Best Nutrition Advice:
How much has this product helped you?
By
Anonymous
, 17 Feb 2021
Excellent - helps boost my immune system
Recommend to a friend: Yes
How much has this product helped you?
"Taste and Value - both good! "
By
Carey Annesley
, 15 Feb 2021
I''m using this to boost immunity for the whole family. We all have it in warm water. We ran out for a week, and when started taking again, I felt it boosted my energy in the morning. Haven''t been able to find anything that''s better value. The bottle can be a bit messy, so stand on something that doesn''t stain.
Recommend to a friend: Yes
How much has this product helped you?