Digestizyme®, High Potency Digestive Enzymes
To Help Digest Protein, Fat And Carbohydrates, 100 Capsules, 1+ month's supply
High Potency Enzyme Formula
One of the UK's strongest, plant-sourced enzymes
Suitable for vegetarians and vegans
Natural support for your digestion
Product ID: 703
High Potency Enzyme Formula
One of the UK's strongest, plant-sourced enzymes
Suitable for vegetarians and vegans
Natural support for your digestion

Product Information
Digestizyme® is a unique formula containing a broad range of plant-sourced enzymes which digest proteins, fat and carbohydrate. As we age our natural production of enzymes declines, and similarly when we're unwell or under stress, enzyme production can be reduced, and nutrients will not be absorbed efficiently. Supporting the gut with a natural blend of enzymes at this time can help maintain digestive health. Choose whether you take one with every meal or just with big blow outs!

Digestizyme® is one of the UK's strongest enzyme formulas and it can only be compared to other manufacturer's products if they quote the units of activity of each enzyme not just the weight. The enzyme activity is measured and expressed in Food Chemical Codex (FCC) units, a national standard for enzymes. This is a much more accurate description than weight in milligrams.

We have also been careful to choose enzymes that are resistant to degradation due to the acidic conditions in the stomach, so that they can reach the small intestine where most digestion takes place.


Daily Intake
Take 1 capsule at the start of each main meal, up to 3 daily. Do not exceed recommended daily dose.
Food supplements should not replace a balanced diet and healthy lifestyle.
Formula
Ingredients
Multi-Enzyme Complex, Capsule Shell (Hydroxypropyl Methylcellulose), Magnesium Stearate, White Rice Powder, Silicon Dioxide
Suitable For
This product is suitable for all adults. This product is suitable for vegetarians.
Cautions/Allergies
This product is free from wheat, yeast, dairy, soya, nuts and shellfish.
This product is free from gluten containing ingredients.
This product is not suitable during pregnancy or breast feeding.
You Could Also Consider These Digestive Enzymes Products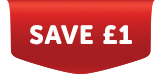 Bromelain 500mg, Maximum Strength Enzyme Activity
4.7/5 based on

71 customer reviews
1,250 GDU, 60 Tablets, 1+ month's supply
A perfect partner to glucosamine and popular with sports people. High potency with a guaranteed enzyme activity. UK-made.
£14.95
£13.95
Add to basket
"Very effective "
By
Adina Ilinca
, 21 Sep 2020
This is a very good product , feeling wonderful, will order another one as nearly finished the first one. Had no side effects from it, is literally very good, just what I needed. Thank you!
Recommend to a friend: Yes
How much has this product helped you?
"Super effective"
By
Katherine W
, 14 Sep 2020
I''ve had trouble digesting food for so long and finally I''ve found these tablets which help so so so much they have reduced my stomach pain so much, so grateful for these tablets!! Highly reccomend!!
Recommend to a friend: Yes
How much has this product helped you?
"Great product"
By
Anonymous
, 13 Sep 2020
1st time buying and I would purchase again. I use together with probiotics and works well.

Different subject, your catalogue images needs to be more diverse specially in times like this.
Recommend to a friend: Yes
Thank you for taking the time to leave a review.

We are always looking to improve all aspects of our business. This is something that is currently being discussed and we are looking to address this going forward.
Nature's Best Nutrition Advice:
How much has this product helped you?
"Great product"
By
Gemma Bedson
, 10 Sep 2020
I asked the nutrition team on what could help with my stress related IBS and that I thought my stress was also leading to hairloss, but with my stomach not processing food correctly whether this was impacting my hair by not getting the nutrients it needs. They recommended this product and its really helped my IBS has improved sooo much and my hair is also improving.
Recommend to a friend: Yes
How much has this product helped you?
"Great product."
By
Ivan Mayland
, 07 Sep 2020
I use digestive enzymes as part of a healthy gut programme. Good price and they work for me.
Recommend to a friend: Yes
How much has this product helped you?