Colladeen® Visage Cleanser & Toner, With Green Tea, Rosemary & Calendula
A Delicately Scented Lotion To Balance & Hydrate The Skin, 150ml
Removes make-up including waterproof mascara
Suitable for all skin types including delicate skin
Delicately blended formula to nourish and balance
With antioxidant green tea and toning rosemary extracts
Product ID: 231
Removes make-up including waterproof mascara
Suitable for all skin types including delicate skin
Delicately blended formula to nourish and balance
With antioxidant green tea and toning rosemary extracts
Product Information
Cleanse away make-up without drying out the skin with our gentle Cleanser & Toner. Formulated to remove cosmetics including stubborn waterproof mascaras and charged with powerful plant actives to help soothe and calm all skin types, including delicate skin. Lotion based with high levels of naturally derived ingredients (approximately 99%) including coconut oil, cocoa butter, aloe vera and vitamin E to moisturise and condition the skin. With the added toning benefits of green tea, rosemary and calendula, this delicately scented lotion helps to balance and hydrate the skin. The toning properties clarify and prime the skin to help absorb facial oils and moisturisers.Simply apply the Cleanser & Toner to cotton wool and gently wipe over the face. You can choose to wash with warm water after application or simply leave on the skin for a beautifully silky-smooth feel. Use daily and follow with Colladeen Visage Day/Night Cream or Facial Oil for a complete pamper package!
Ingredients
Aqua, Helianthus annuus (Sunflower) Seed Oil, Cetearyl Alcohol, Glycerin, Theobroma cacao (Cocoa) Seed Butter, Caprylic/Capric Triglyceride, Diheptyl Succinate, Coco-Glucosaide, Glyceryl Stearate, Camellia sinensis (Green Tea) Leaf Extract, Capryloyl Gl;ycerin/Sebacic Acid Copolymer, Rosmarinus officinalis (Rosemary) Leaf Extract, Rosmarinus officinalis (Rosemary) Leaf Oil, Aloe barbadensis (Aloe Vera) Leaf Juice Powder, Benzyl Alcohol, Coconut Alcohol, Xanthan Gum, Sodium Stearoyl Glutamate, Tocopherol (natural vitamin E), Sodium Benzoate, Lactic Acid, Dehydroacetic Acid, Calendula officinalis Flower Extract, Limonene*, Linalool*.

Allergens: *Occur naturally in essential oils.
Cautions/Allergies
For allergens see ingredients asterisked.
If product gets in eyes, rinse with clean water.
Frequently Asked Questions (0)
You Could Also Consider These Colladeen® Products
Great Combinations
Grapeseed Oil, Light & Fragrance Free
4.9/5 based on

18 customer reviews
Naturally moisturising and nourishing, 50ml
Suitable for all skin types, light in texture and easily absorbed into the skin. High in vitamin E and fatty acids. A staple for most natural therapists.
£2.40
Add to basket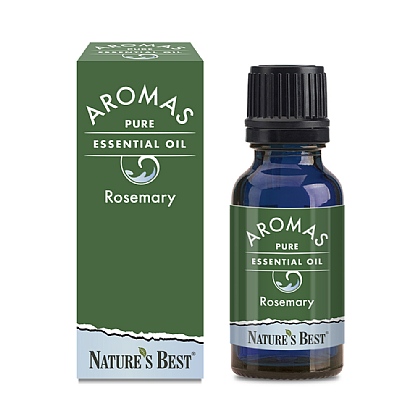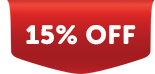 Rosemary Oil, With Memory & Concentration Enhancing Properties
4.9/5 based on

36 customer reviews
With Minty Undertones, 20/50ml
A rich herbaceous fragrance to stimulate memory and concentration. Ideal for use in natural therapies to relieve muscular fatigue after exercise, a real 'hero' aroma.
From £5.90
View Product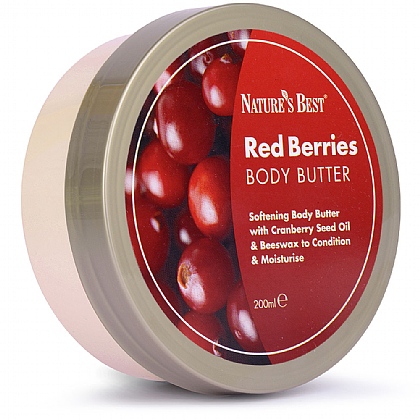 Body Butter Red Berries, Perfect Formula For All Skin Types
4.9/5 based on

43 customer reviews
Easily Absorbed & Non-Greasy, 200ml
The ideal formula for all skin types containing cranberry seed oil to condition and moisturise without greasiness leaving your skin smooth and fragranced.
£6.95
View Product
"Great Product, Let Down By Packaging"
By
Anonymous
, 23 May 2022
I love the cleanser/toner itself, it leaves my skin feeling clean and soft and a little goes a long way. But the packaging is dreadful! Even when shaken and turned upside down, the plastic is way too thick to squeeze easily. Much thinner plastic needed please!
The packaging stopped me giving 5 stars to this otherwise excellent product.
Recommend to a friend: Yes
How much has this product helped you?
"Lovely Cleanser"
By
Rebecca Mooney
, 14 Dec 2021
I'm really impressed with this product. It has a lovely texture, a gentle fragrance, it's not oily and does a great job of cleaning away the daily grime and make-up. Dispensing the product from the packaging has been a problem but is easily over come by transfering it into a pump dispenser. A very happy customer. Please don't withdraw this product!
Recommend to a friend: Yes
How much has this product helped you?
By
Anonymous
, 20 Mar 2021
A lovely product. Very effective at removing make-up including waterproof mascara. I have decanted product into a pump dispenser because original packaging makes dispensing awkward.
Recommend to a friend: Yes
How much has this product helped you?
"Not liquid enough."
By
Elizabeth Smith
, 05 Oct 2020
I wanted to use this product, but I have great difficulty getting it out of the bottle so I have only used it once. It may well be wonderful for removing makeup, but the plastic bottle is too unyielding to squeeze if your thumbs are arthritic. Either the cleanser needs to flow out of the bottle or the plastic bottle needs to be softer.
Recommend to a friend: Don't know
Thank you for taking the time to leave a review.

I have passed your comments onto our Product Development Team.
Nature's Best Nutrition Advice:
How much has this product helped you?
"This Cleanser & Toner is really good"
By
Maureen Scotts
, 21 Sep 2020
I really love this cleanser and toner. It's so convenient and leaves my skin clean and bright. I'm now using practically the whole range. I'm so impressed with it. I also like the fact that you can also rinse this off. There's no residue with any of the range because it sinks in as it should do and doesn't sit on top of the skin. The price is brilliant too.
Recommend to a friend: Yes
How much has this product helped you?