Zenbow Diffuser
Dramatic & Luxurious – A Timeless Classic
Aroma diffuser/mini humidifier
Colour changing mood lighting
Auto shut-off & low energy consumption
Easy to use and maintain
Product ID: 259
Aroma diffuser/mini humidifier
Colour changing mood lighting
Auto shut-off & low energy consumption
Easy to use and maintain
Product Information

This pyramid of light and fragrance soothes the mind, body and spirit. The Zenbow benefits from colour changing mood lighting which easily moves through a rainbow of colours whilst emitting a cool, scented and relaxing mist to create a 'Zen' like atmosphere for any space – hence the name Zenbow. The Zenbow also has the option of setting to a favourite colour or using without the light.

Relieve stress, support wellbeing and begin winding down with Relaxing Blend. A soothing fusion of aromas for mind, body and spirit to create the perfect space to help you relax and prepare for a restorative sleep.
Suitable For
Easy to use and maintain.
Auto shut-off at low water level.
Requires no heat source.
You Could Also Consider These Aromatherapy Diffusers Products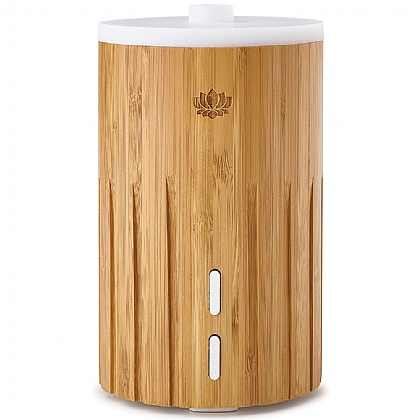 Esta Diffuser
5/5 based on

2 customer reviews
A stunning diffuser crafted from natural bamboo
The Esta is environmentally friendly being sourced from natural bamboo. Featuring a soft white LED lighting and intermittent setting which controls the scent diffusion.
£54.99
Add to basket
By
Chris Burdett
, 07 Sep 2019
Recommend to a friend: Yes
How much has this product helped you?
"Great design Diffuse "
By
Anonymous
, 27 Aug 2019
The product has a great design and functions well , as the lighting effect adds to the atmosphere
Recommend to a friend: Yes
How much has this product helped you?