Home

/

Maintain and Protect Essential Joint Health
Maintain and Protect Essential Joint Health
Joint Health
Some things in sport don't seem important until it's too late, joint health be one of them. With help from the best supplements you can prevent joint pain and maintain a strong, powerful, athletic body throughout your years in sport.

Healthy Fats
First of all, it is important to look to the healthy fats in your diet and use the best supplements to get optimum levels of the purest omega oils available. Our premium-grade fish oil is diligently filtered, providing you with the purest form of fish oil available, delivering 700mg of Omega 3's per capsule. Alternatively, try OracOmega®, a truly unique Omega 3 supplement for any athlete who understands that supplementing with omega oils is non-negotiable. OracOmega® combines 760mg Omega 3s from a 5-stage filtered fish oil and plant antioxidants to the ORAC value of 2,500 units. A really powerful product which will help with joint repair and tissue health, as well as off-setting joint pain and overuse injury.

Flax Seed Oil
Vegan and vegetarian athletes are advised to use our flax seed oil to get their all-important omega 3s. Flax seed is nature's strongest non-animal source of Omega 3s and provides athletic bodies with substantial amounts of ALA (alpha linolenic acid). In fact, our 1000mg flax seed capsules deliver twice as much ALA as any other flax seed oil product, making this the best supplement for joints if you are a vegan or vegetarian athlete, or someone who wishes to avoid fish oil for any reason.

Glucosamine
You should also be taking a high quality glucosamine product to protect joint health now and into the future. We offer a wide range of glucosamine sports supplements for joint strength: 1000mg Glucosamine Sulphate, an easy to swallow and full strength supplement making it simple to optimise your glucosamine levels. Glucosamine combined with Chondroitin is our fast release option. The combination of glucosamine and chondroitin is really useful for joint health. We also offer our Glucosamine Gold which is our highest strength glucosamine. Also combined with chondroitin, MSM, ginger, quercetin and rosehips, all of which are proven to boost joint health, speed recovery from joint pain and maintain joint integrity in sportspeople.

MSM & Ginger
We also offer MSM and Ginger as separate joint health supplements should you wish you take them in addition to your sports supplements. We use pure grade MSM, which is a supplement fundamental to your body's production of glycosaminoglycans for building stronger collagen fibres. Our ginger supplement is not great used to help settle digestion problems, but is a wonderful natural supplement for strengthening joints. We also offer turmeric as part of our joint-health range of supplements due to its powerful antioxidant and anti-inflammatory properties.

OsteoGuard®
Joint health is nothing without strong bones, so you need to make sure you protect your skeletal tissue as well as your joints and muscles. We recommend OsteoGuard®, the UK's best and most popular all-round supplement for strong and healthy bones. Combining optimal levels of calcium and magnesium, along with vitamins D and K for bone health, OsteoGuard® makes it very easy to rest assured that your bone health is being taken care of.

Devil's Claw
What is the best supplement to turn to if you're suffering with painful joints or sore muscles?

Devil's Claw, a traditional herbal remedy which has stood the test of time and is now trusted by athletes and active people who are suffering with backache, muscular pain, DOMS from training or racing, or occasional joint pain. Have some on hand so it's never too late to give your body what it needs to begin the healing process.


---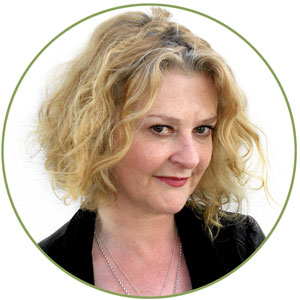 Christine
Christine Morgan has been a freelance health and wellbeing journalist for almost 20 years, having written for numerous publications including the Daily Mirror, S Magazine, Top Sante, Healthy, Woman & Home, Zest, Allergy, Healthy Times and Pregnancy & Birth; she has also edited several titles such as Women' Health, Shine's Real Health & Beauty and All About Health.

View More