Strawberries & Cream Flavour Protein Bars
So tasty, you won't believe they're good for you
Tasty white chocolate flavour coating with a soft, smooth texture
Delicious creamy flavour and aspartame free
Perfect as an on-the-go snack with 18g protein per bar
A healthy replacement to biscuits, chocolates and crisps
18g of high quality protein per bar
The perfect way to eat protein wherever you are. These delicious bars make a great snack, and with this level of protein they should keep you feeling fuller for longer. When it comes to snacking, our protein bars beat cereal bars hands down every time. Cereal bars generally contain less than 2g of protein (ours contain 18g), and whilst their calories seem reasonably modest, don't be fooled by this – the bars contain up to 6g of fat (compared to just 3.3g in one of ours). The calorie content is controlled simply because the total bar weight is only 25g (which means you'll be hungry again soon after eating them!), whereas our strawberries and cream flavour bars weigh in at double this at 50g (doubling the pleasure!).
If your weak spot is chocolate then why not try our
Chocolate Flavour Protein Bars
? Just as healthy and super tasty. These provide 21g of protein, and 209 calories.
RDI: One bar a day will make a valuable contribution to your protein intake and is sufficient for most situations.
Product Information
Daily Intake
Eat 1-2 bars per day. Perfect either during or after training. Consume as part of a balanced diet and healthy lifestyle.
Formula
Of which unsaturated fatty acids
3.3g
Ingredients
Milk Protein, White Chocolate Glaze Coating (16%) (Sugar, Cocoa Butter, Whole Milk Powder, Emulsifier: Soya Lecithin, Vanilla Extract), Glucose Syrup, Collagen Hydrolysate, Fructose Syrup, Humectant: Glycerol, Soya Protein Isolate, Sustainable Palm Fat, Dextrose, Water, Flavouring, Egg White Powder, Natural flavouring, Colouring Agent: Carmine.
Suitable for / Cautions
Suitable For
This product is suitable for all adults.
Cautions/Allergies
For allergens see ingredients listed in bold
May contain traces of nuts, peanuts and eggs
Do not take if pregnant or breast feeding
You Could Also Consider These Pure Whey Protein Products
Weight Gainer
4.7/5 based on

7 customer reviews
Great tasting, pure whey protein all-in-one formula, made in the UK
High protein, high carbs to support a training regime designed to increase weight, muscle mass and power. Great taste, easy to mix. UK made.
£23
View Product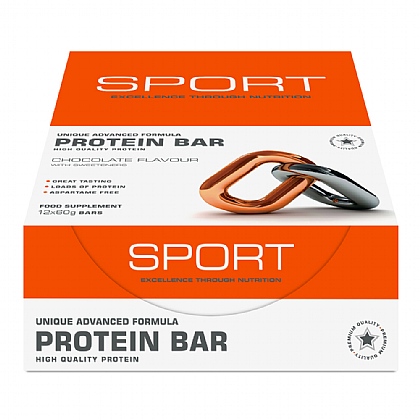 Chocolate Protein Bars
4.9/5 based on

45 customer reviews
Great tasting, high quality bars with over 21g protein in each bar
High protein, great tasting bars, providing over 21g of protein with a smooth fudge like filling. Useful when training or for slimmers.
£15.95
£12
Add to basket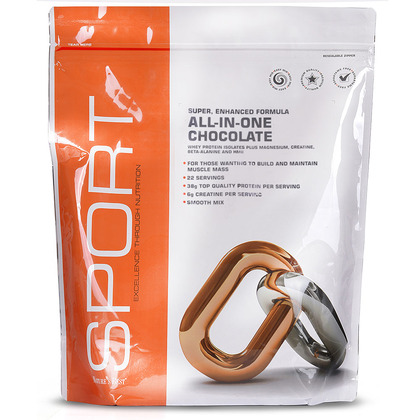 All-In-One Powder
5/5 based on

14 customer reviews
High quality Whey Protein plus carbs, Creatine and BCAA's
This economical whey offers 80% protein per 30g serving. Easy to digest, ideal post workout or for smoothies. Available in 6 delicious flavours.
£29.95
View Product
Strawberries & Cream Flavour Protein Bars
"Tasty And Satisfying Strawberry And Cream Bars"
By
John Miller
, 07 Aug 2017
Why do you use this product Strawberries & Cream Flavour Protein Bars ?
These have better flavour and texture than choc ones.
They are good to snack on when not much appetite from illness and don't upset the tummy. Having chemotherapy treatment at the moment and these are just the job to keep my stamina up when not up to eating a meal.
Recommend to a friend: Yes
How much has this product helped you?
Strawberries & Cream Flavour Protein Bars
"Tasty And Good Quality"
I take a protein bar after a hard training day. I recover faster when I take it. Bought the strawberry flavor and it tastes good. Can't feel a chemical taste, like in similar products.

Recommend to a friend: Yes
How much has this product helped you?
Strawberries & Cream Flavour Protein Bars
"Strawberry Flavoured Protein Bars "
By
Dillian Warman
, 02 Feb 2017
I like the taste of these bars, and always have a protein bar with me, because if I get hungry when my am out or after the gym etc., and am unable to make a healthy food choice for whatever reason, then I know that I will enjoy this and know it will keep hunger at bay!
For years Ioved the chocolate protein bars, but they were changed and I cannot bear the new texture and taste. However looking at reviews - others loved them.
So taste is very personal. You can request a single sample which is really useful.


Recommend to a friend: Yes
How much has this product helped you?